Is Aptos Suspicious for Not Disclosing Token Info at Launch?
Stay Tuned with MEXC Global
A synopsis of the APT token distribution & incentive structure was made public when Aptos launched on Monday. The crypto community soon starts to criticize Aptos for how much APT is held by individual investors. One billion Aptos tokens were reported available at the commencement of the mainnet launch, of which 510 million were distributed to community members, 190 million were given to core contributors, and the remaining tokens were given to the Aptos Foundation and private investors.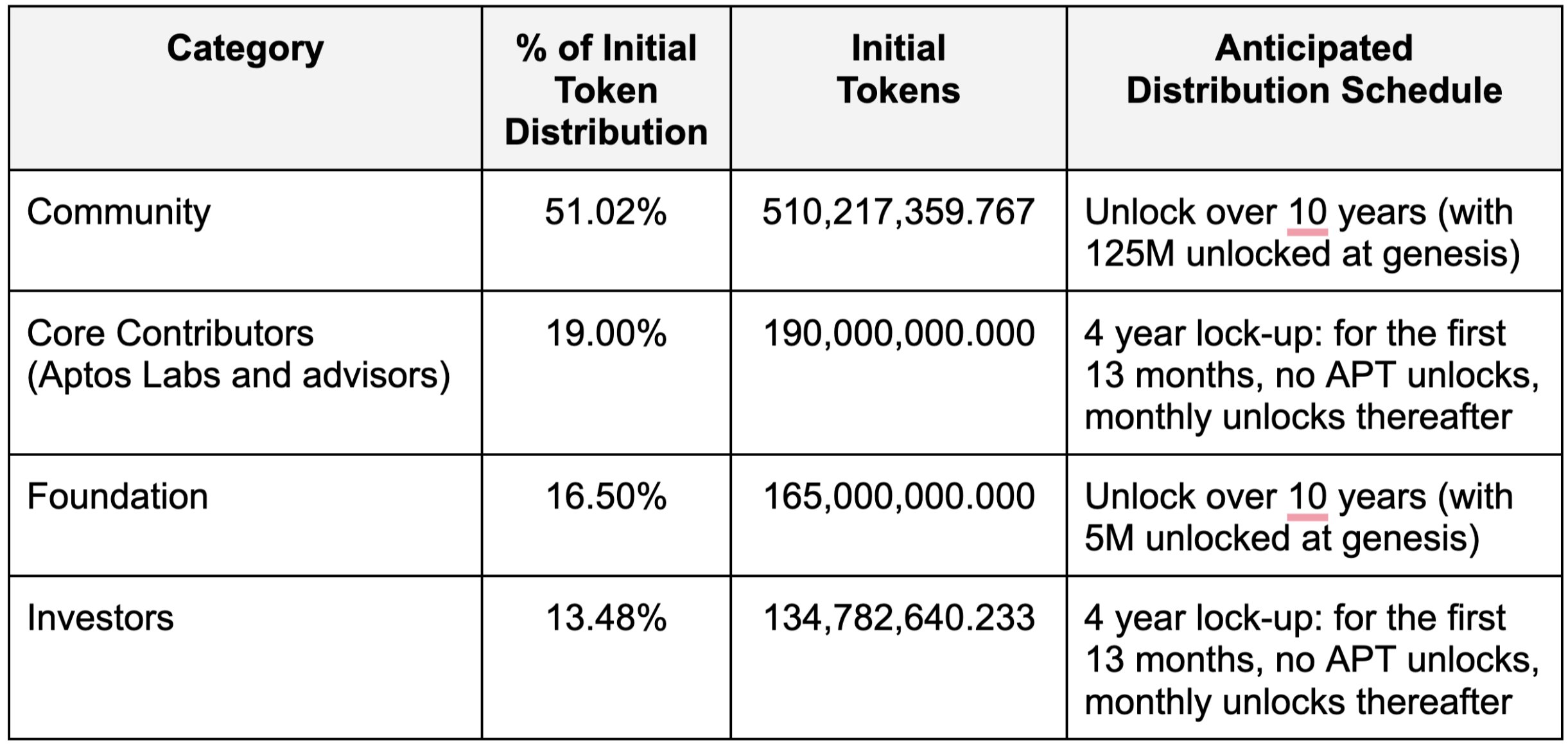 Token Allocation of APT (Aptos)
The Foundation will distribute the 410 million tokens it now has over the next ten years. While 125 million APT are initially accessible to support ecosystem projects, awards, and future community growth activities, a smaller amount of 5,000,000 APT is immediately accessible to assist Aptos initiatives for the foundation category.
Shaikh, a co-founder of Aptos, claims that numerous categorized tokens, including those distributed to the community and foundation, were staked at the time of genesis. He continued by explaining that whoever invests will receive proportionate staking benefits that might become available every 30 days.
Evidently, the APT token distribution and incentive strategy hasn't been well received by everyone. The locked tokens used as prizes, according to cryptocurrency researcher @AkadoSang, are "simply a clever approach to gain liquidity as backers normally possess a big chunk of supply." The analyst also claimed that Aptos misrepresented the prizes as "community incentives" when they were actually going to wealthy individuals. The omission to disclose APT tokenomics information at the time of launch is another point of complaint. This could erode investors' faith in Aptos.
Final Thoughts
A16z is leading the venture-backed investment, together with PayPal Ventures, Coinbase Ventures, and others. Investors and the public will be watching every step Aptos makes. I hope Aptos can make excellent use of this high-profile investment and continue to be inventive in order to realize their vision of being the Web 3.0 hub. It might be the Rust programming language family's successor to Solana.