Least Favorite Nation | The Daily Peel | 3/14/22
I don't want to speak too soon, but has anyone else noticed a dramatic uptick in the use of the word "capitulation" this weekend? Who knows, but with assets performing as poorly as they did on Friday, we'll give it a firm maybe. As far as equities go, the Nasdaq lost another 2.18%, while the S&P fell 1.30%, and the Dow dropped just 0.69%.
Let's get into it.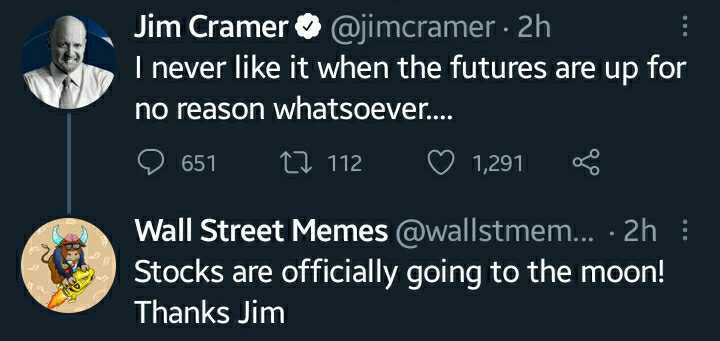 Least Favorite Nation - Nobody likes to get hated on, but when you launch a full-scale invasion on a sovereign state, you're basically begging for all the hate. Sanctions, a mass exodus of western companies, and now, a potential downgrade on the world trade stage, the Russian economy is f*cked (as if it even needs to be said).
Members of the World Trade Organization (WTO), which is every single country except 14 nations that choose not to be part of the organization, largely consider each other "most favored nations." Holding such status guarantees equal treatment and normal trade relations among member nations. In English, that just means equal application of tariffs and other trade rules while permitting exceptions for free trade agreements.
Losing your "most favored nation" status allows countries to discriminate against you in regard to trade relations. On Friday, President Joey B and the E.U. began the process of removing Russia's most favored nation status. Let's just say that's far from great for Putin and his homies.
Alone, removal of such status would be a big deal and allow the U.S. and E.U. to jack up tariffs or screw over Russia in some other way. But on top of the already in place sanctions, particularly the ban on Russian oil and gas, it's mostly a symbolic gesture. Alone, oil and gas already comprise 60% of U.S. imports from Russia.
But as far as symbols go, this is a big one. Formal revocation of most favored nation status requires congressional approval in the U.S. and probably some even longer and more arduous process across the pond, so it may take a few days to officially go into effect.
Hopefully, Russia's economy is still able to produce enough vodka for them. They're gonna need to cope somehow.
The Week Ahead - Another week, another Week Ahead. Let's take a look at what's in store for us this time.
Today: In addition to the usual treasury auctions, econ nerds will excitedly eye the latest Consumer Inflation Expectations report. Earnings will be dominated by randos. So rando, in fact, I won't even dignify them with a shoutout.
Tuesday: This one's gonna be fun. The New York Fed drops their manufacturing index while the eyes of Wall Street will turn to last month's PPI report. Quarterly updates run the full gambit, from should-be-defunct companies like Kodak to the hopeful giants of the future like SentinelOne.
Wednesday: *Insert Matthew McConaughey's chest-beating scene from The Wolf of Wall Street* because Wednesday's the big one.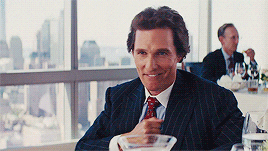 JPow and the FOMC are widely expected to raise the Fed Funds rate to 0.25%. Honestly, nothing else will even matter, but shoutout to homebuilder Lennar as housing simps will be hyped for their earnings.
Thursday: Thursday reveals the latest housing start figures at the same time the Philly Fed releases a ton of sh*t, like the CAPEX Index and Business Conditions report. Earnings will actually be fun and will include GameStop, FedEx, Astra Space, Dollar General, and Warby Parker.
Friday: Thankfully, the week is expected to end on a cooler note, as we all hope for Ukraine-Russia. Earnings go right back to complete randos, but econ fans will have plenty of speech to watch, including the Fed's Bowman, Evans, and Barkins.
Like we've been saying for a couple of weeks now, this is all really just a plan. We'll see if Vladimir Putin has any thoughts…
EPAM Systems ($EPAM) - Note to self: when a war breaks out, try not to have 25% of your employees work in that exact warzone. Unfortunately for EPAM, they learned this the hard way.
With Ukraine as the firm's largest delivery hub, the horrible suffering inflicted on the Ukrainian people at the hand of Vladimir Putin has taken a toll on its share price.
Obviously, no one over there cares about stock right now, but EPAM got a nice 6.4% boost on Friday thanks to a bullish report from Needham, implying a $285/sh target price. But, some of us are old enough to remember January when shares traded at right around $700. Don't start popping bottles yet.
Pearson ($PSO) - Despite being an education company seemingly designed to torture students as much as humanly possible, Pearson may have just pulled the most #SigmaGrindset move of the year.
When PE giant Apollo Global Management approached Pearson last week with an $8.5bn buyout offer, Pearson kindly told them to f*ck off.
According to Pearson, the $8.5bn "significantly undervalues" the firm, whose market cap is currently $7.6bn, even after Friday's 17.7% jump. Still, what a Chad move.
DocuSign ($DOCU) - In seemingly one fell swoop, DocuSign has eviscerated any and all of its massive pandemic-induced mooning. Since just last November, the firm has wiped well over 70% of shareholder value.
Yesterday, shares tanked a disgusting, humiliating 20.1% on disappointing outlook figures for its FY'23. The numbers? Management expects to gross $2.47bn - $2.48bn in sales while the Street wanted $2.61bn.
Overreacting? Time will tell. Place your bets now, apes.
DiDi ($DIDI) - And you thought it couldn't get any worse. In case you doubted it, DiDi on Friday proved that it's always possible for stocks to fall even more.
Prayers up to anyone who tried to catch this falling knife, as shares lost another 44.0% yesterday and hit an all-time low of $1.71 (not a typo).
Basically, the Chinese Uber canceled upcoming plans to list in Hong Kong, sparking fear that the Chinese government may force a U.S. delisting. That puts DiDi's all-time return at a loss of 88%. Tough look.
NFTurnarounds - Some of you more-elder apes out there might recall a little file sharing service called LimeWire. For those of us who were smart enough to be born later and grow up with iPods and Spotify, it was nothing more than an old music-sharing platform.
Nostalgia can be a powerful tool for companies and brands trying to make a revival. Because LimeWire is such a garbage service, nostalgia hasn't been enough to spark their resurrection. So what does any company do when their original turnaround plan doesn't work? Slap NFTs on there. Obviously.
And that's exactly what LimeWire did. Last week, the formerly defunct service announced plans to morph into a music-NFT platform, meaning a platform in which artists tokenize their music for their listeners rather than tossing it into the ocean on streaming.
If that didn't make a whole lot of sense, don't worry, it doesn't. NFTs are still the newest of the new, so 99.999% of the earth still has no idea what they are. But, music is one of the few industries where NFTs seem to have actual use, so maybe LimeWire is back to being the cutting edge. After all, oil went negative, so nothing can surprise us anymore.
"You make most of your money in a bear market, you just don't realize it at the time." - Shelby Cullom Davis
Happy Investing,
Patrick & The Daily Peel Team
Was this email forwarded to you? Sign up for the WSO Daily Peel here.