A Case of the Tuesdays | The Daily Peel | 8/24/22
Markets were mixed on Tuesday. Oil had almost a $4 per barrel rebound, and DeFi benchmarks remained in their trading ranges.
The housing market is slowing, and fast. Experts are throwing around the word "recession" to describe it.
Treasury yields are on the rise, and the yield curve is still signaling bad things on the horizon for the US economy.
At the closing bell, the Dow was down 0.47%, and the S&P was down 0.22%. The Nasdaq was down 0.0022%, closing the day flat.
Ready to save up to $2k on your fall travel? Stop dreaming and start planning. Try DFC for free if you sign up in the next 12 hours. Think; roundtrip to Hawaii from $197, Madrid from $335, and much more. Offer ends in 12 hours! Try DFC Now
Let's get into it.
Yesterday - What has its own month, can be swallowed, and can swallow you?
Pride.
Today - It's 30 bananas off of an hour of career mentoring for the first 15 correct respondents. LFG!
First, I am dry; then, I am wet. The longer I'm wet, the stronger I get. What am I?
Shoot us your guesses at [email protected] with the subject line "Banana Brain Teaser" or simply click here to reply!
The Opposite of Limbo - If you've ever played this Macro Monkey's namesake, you understand the basic premise of the game Limbo.
In the case of the Federal Reserve, we are looking at the opposite of Limbo. Instead of "how low can you go?" we are looking at Daddy JPow and asking, "How high can rates really go?"
The Fed minutes released last week show that Fed governors are just as intrigued about the journey versus destination conversation as we are here at The Daily Peel.
No one really knows how high we are going to go.
How much cough syrup do you need to take to suppress a deep covidian chest cough? How high do rates need to go to body check inflation back under target?
I like to think that monetary policy, et ceteris paribus for the good econ students out there, should be an easy dose of hard-to-swallow medicine for the economy. All things being equal, it should have an effect on demand and basically squash any growth aspirations within the broader marketplace in short order.
But when there is excessive government spending by the world's largest employer, it's hard to gauge how effective Daddy JPow's moves can really be. When Congress is alone and unafraid to spend hundreds of billions or even trillions in pork to "bring down inflation," the blunt tools that Daddy JPow has available to him are just that: blunt and tool-y.
The Fed has a PR problem to solve. Inflation is as much of a public affairs dilemma as it is a monetary policy construct; the more the public thinks that prices are rising, the faster prices rise.
If there are any athletes in the crowd, if you cycle or run marathons, you've probably grasped this concept as you push out watts when you're hitting the pavement: the faster you're going, the faster you'll go. It's the same thing with inflation in the eye of the American consumer.
This recent market rally is actually bad for inflation and for the Fed's policy stance in general. Stocks rallying and a depressed VIX tend to mean a lower 10-year yield. This incentivizes borrowing because it would appear that the cost of capital will remain low.
Increased borrowing means that more capital will continue to chase fewer goods, which is the exact opposite of Daddy JPow's dream of bringing inflation below target in 2023.
We shall see where all of this goes, but as volatility prevails, we are further considering tightening our belts.
Save Up to 90% On Your Next Flight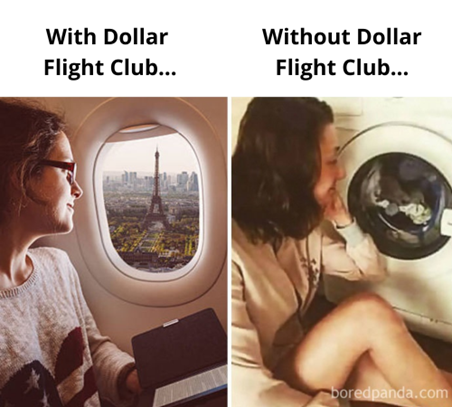 It's time to book your fall travel! What destinations are on your bucket list? You can try DFC Premium Plus+ for free now, but only if you sign up within the next 12 hours.
Think; roundtrip to Hawaii from $197, Madrid from $335, Costa Rica from $205, and many more destinations for up to 90% off.
Join over 1 million happy travelers and join the Club. Act now, this exclusive free trial offer ends in 12 hours!
Palo Alto Networks ($PANW) - Cyber security names have actually been down, it would seem, of late, with the market getting pretty saturated.
But yesterday was a great day for $PANW, with shares ripping 12.10%. The reason? Stellar earnings and great guidance that topped analysts' expectations.
Energy ($XLE) - With the price of oil goes the fate of the Energy ticker. (I think Ben Franklin said that. No, maybe it was me. Can't remember.)
Oil mounted a little rally, moving higher by 4% during the trading day. Oil stocks followed suit. Names like $OXY, $HAL, $MRO, and the rest of the usual suspects gained ground on the move.
Shares of $XLE were up 3.61% at the end of the day.
Zoom ($ZM) - Sometimes, it sucks to suck. And in a world where we are being forced back to the office in droves, a zoom call is less popular than at any other point in time since March of 2020.
Zoom's earnings kinda sucked, which sent shares lower by 16.54% yesterday.
Is Zoom ripe for an acquisition? Is there a logical collab between $PTON and $ZM on the horizon? You heard it here first.
XPeng ($XPEV) - XPeng's shares absolutely tanked yesterday.
Here's another EV maker with an elevated valuation and minimal revenue. While we don't assess it to be on the same scale as Rivian, $XPEV is in trouble.
The numbers show that EV demand for XPeng's products is likely slowing, and vehicle deliveries were roughly flat when you read through the lines.
The Chinese EV maker was down 10.85% yesterday.
Where Did the Box Office Go? - Going to the movies lately is a tough sell.
Paying $15 for a ticket seems like a lot, but when you add in popcorn, a candy bar, and a beer, you're paying about $50/person to hang out in worn-out chairs with sticky floors for two hours. Nothing against the big screen, but it just seems like the value is no longer there.
The summer of 2022 has been a surprising hit for movies in theaters. Just ask Tom Cruise. Top Gun: Maverick hit the big screen after more than a two-year delay.
Doctor Strange, Jurassic Park, and The Batman also posted stellar numbers at the box office, much to the chagrin of anyone who is tripled vaxxed and is still wearing a mask when it is purely optional.
The challenge for movie theaters is that these movies are far and few between. There's not a new hit blockbuster being released 52 weekends a year; this lack of consistency makes it tough for theaters to predict when their big weeks and slow weeks will be.
Those in the movie theater business, whether mom and pop or as big as AMC, are already bracing for a sudden and abrupt slowdown in the coming months. That would probably explain why Regal is expected to enter bankruptcy and AMC is, well, AMC.
Are there some high-profile movies planned for release this fall? Sure, but that's months from now. Have you considered the costs of operating a theater in a place where people actually want to live? We're talking high rent, high property taxes, and high opportunity costs.
Let's be honest with ourselves: no one is buying $AMC based on fundamentals. Accepting BTC as payment or other Web3 gimmicks have plussed up interest in AMC as a brand, but do we really think that its business model is viable when we can stream movies at home for next to free?
Not sure how long the movie theater business will remain afloat. But one thing is certain…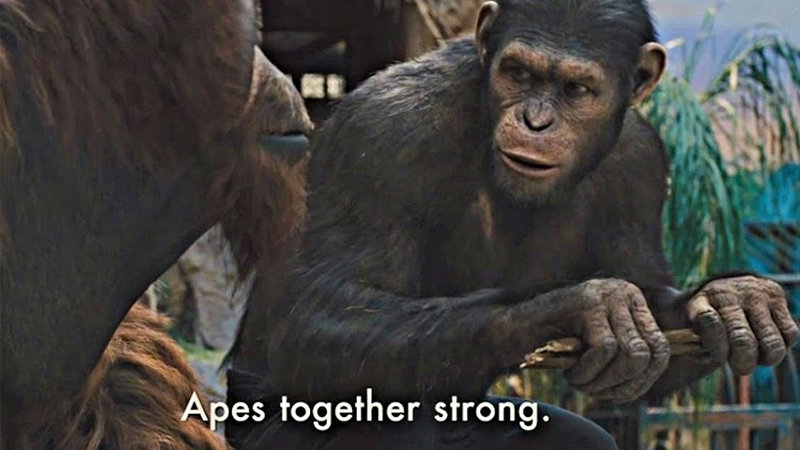 "Always Seek Good Growth." - David Sikhosana