A Regressive Tax | The Daily Peel | 8/9/22
Futures looked to jump higher after the S&P had been up three weeks in a row. Valuations are still front and center as interest rates remain in focus. The ten-year hovered around 2.8%.
Have DeFi markets found a floor? BTC is above its 200-day technical levels, but there is little influx of new capital into the largest DeFi asset.
At the closing bell, the Dow was up 0.09%. The S&P and the Nasdaq lost ground, closing lower by 0.12% and 0.10%, respectively.
Looking to springboard your career into venture capital? Learn everything you need to know about cap tables, term sheets, due diligence, venture fund structure, and more from elite VCs with successful track records in WSO's VC Course.
Let's get into it.
Monkey Wanted: The Daily Peel is Hiring
TDP is looking for a newsletter writer. If you're interested, we'd love to hear from you!
If you're a great writer with a sense of humor, check out our job posting here. To apply, please author a draft copy of the Peel and send it plus a resume to [email protected].
Yesterday - What kind of furniture rocks but does not roll?
A rocking chair.
Today - It's 150 bananas off our VC Course for the first 15 correct respondents. LFG!
In my hand, I have two coins that are newly minted. Together, they total 30 cents. One isn't a nickel. What are the coins?
Shoot us your guesses at [email protected] with the subject line "Banana Brain Teaser" or simply click here to reply!
What's on Deck - Lately, every piece of economic data is important for markets.
In 2020 and 2021, I could somewhat estimate the reaction to any new economic development. These reactions were essentially the same as Michigan State's student section in East Lansing following a Final Four Basketball Game for the Spartans: riot if we win, riot if we lose.
For equities markets, the reaction to any piece of macroeconomic data was a move to the upside. After all, we did watch an artificial 30% pullback in Spring 2020.
This week, inflation and inventory data are on deck on Wednesday. The expectation is that inflation has peaked and that we won't see another 9-handle CPI headline print. Experts also predict that businesses are investing in restocking their inventories, sending overall levels modestly higher.
Even if inflation has peaked, it's still eating our lunch.
For some families, this is quite literal. Food prices are through the roof compared to a couple of years ago, and in poorer countries, this is a heavy burden to shoulder.
Since the start of the pandemic, the international food price index has moved from 95.2 all the way to north of 150. This is a significant shift.
In practice, this means that the working poor in these nations spend way more percentage-wise of their incomes on food, and the increase is accentuating this squeeze. We talk about downward selection in terms of alternatives; for those in less economically inclined countries, this is widespread.
Even in the States, the poorest families spend about a third of their income just to feed themselves. Given that prices of food have risen about 10% in the last two years, this squeeze is real, and as a tax on our citizens, it's regressive.
While we don't necessarily have as much of this serious problem here in the US, food security is a challenge worldwide. If current trends continue, almost a tenth of the world's population will face a food crisis in the next decade.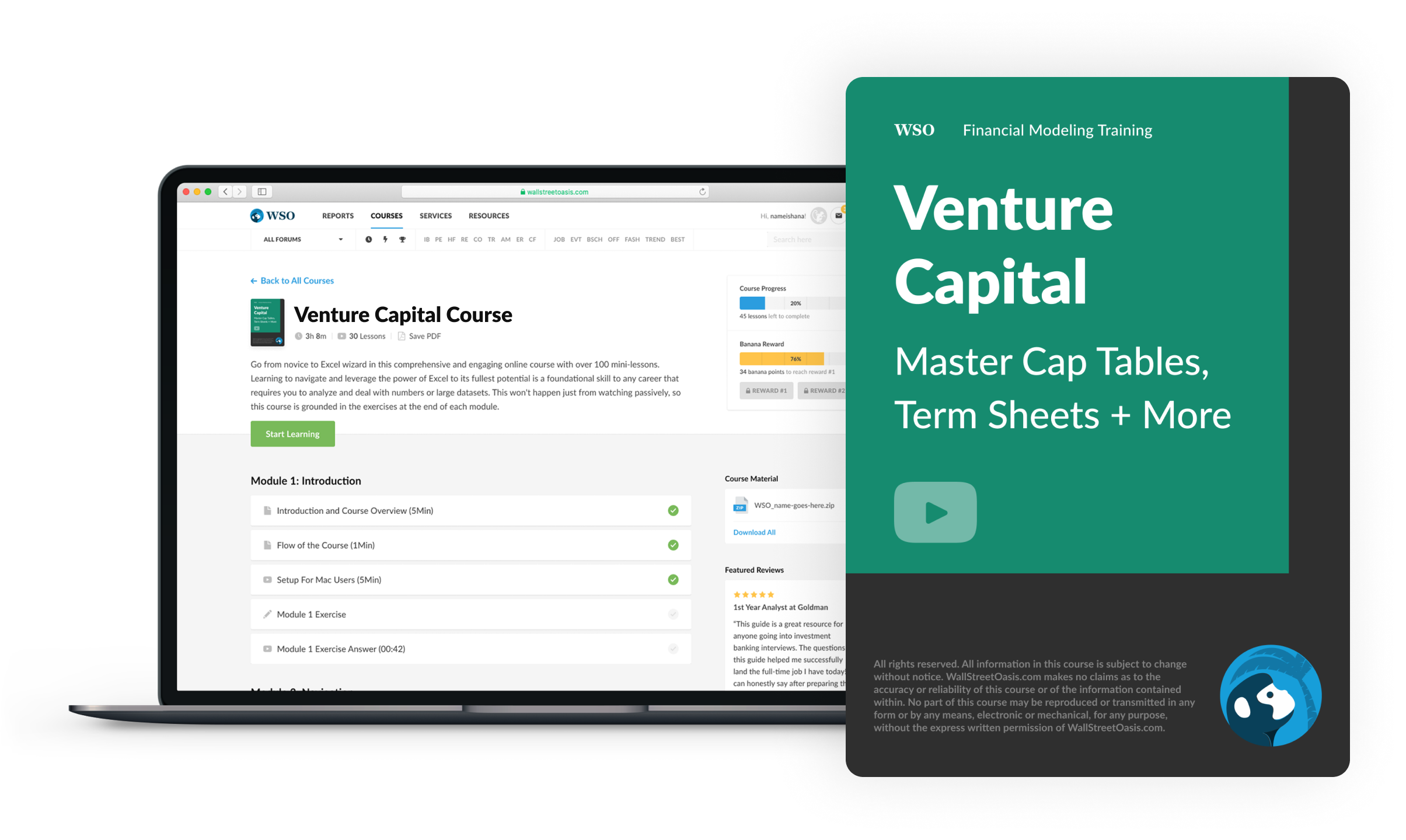 Excited about getting in on the ground floor of the next big idea before it hits the mainstream? If you're looking for an exciting career and searching for outsized returns for the next revolutionary concept or product, VC is the place to be.
Springboard your career into venture capital with WSO's VC Course. Get hands-on experience from over 100 lessons that will help you master cap table modeling and term sheets like a pro VC.
Learn from experienced industry experts with proven track records to position yourself for success in a career in VC.
The Boeing Co. ($ BA) - On the heels of a crucial announcement about Dreamliner deliveries, shares of $ BA initially soared until the final hour of yesterday's trading session.
Due to rumors about manufacturing defects, Boeing's premium widebody format jumbo jet deliveries had been halted. American Airlines and United Airlines have been most affected by the delivery stoppage.
On the news, shares of $ BA rose 0.52%.
Bed Bath & Beyond Inc ($BBBY) - Is this the return of the meme stock? Shares of $BBBY were all over the place yesterday, thanks to a surge in volume and a potential short squeeze.
Up more than 60% at one moment yesterday, $BBBY surged. The most glaring question: will the squeeze live on, or is the upside already out of the stock?
Shares of Bed Bath & Beyond jumped 39.83% yesterday.
Palantir ($PLTR) - Sometimes you make money. Sometimes you lose money. For Palantir, this was one of those quarters when Palantir did not make money.
Earnings were rotten. The Street hated it. The former pandemic darling has been taking punches in the face non-stop of late, and yesterday was no different. Keep your gloves up, son.
In a quarter where $PLTR was expected to make about 3 cents a share, they ended up declaring a loss of a penny. This was a major bummer, and shares tumbled, closing down 14.24%.
Nvidia ($NVDA) - Nvidia's shares fell yesterday after the company slashed its outlook and revenue guidance. Its earnings call is coming up at the end of the month, but it updated revenue guidance to be about $1.5Bn less than previously expected.
This miss can be mainly attributed to gaming revenue. As the economy has opened up, more gamers have been forced off the couches in their mom's basements and back out into the world. Now that they are back in the world, shares of $NVDA fell 6.30%.
What's Wrong with New York? - We've said this before, and it's obvious to everyone with a pulse: New York City is the Mecca of the world's financial system. It's the center, the capital, the hub.
But lately, it would seem that many would prefer the humidity and sunshine over a terrible commute and ridiculous state income taxes.
I'm talking about South Florida and the exodus from all over the country into the Sunshine state.
It's not just fintwits. It's cryptobros, commercial real estate, and tech companies too.
The exodus from high-tax states has been extreme. Places like Jersey, the Empire State, Illinois, and California have felt the brunt of the exodus, while more business-friendly states like Florida, Texas, Arizona, and the Carolinas have been on the receiving end of many high-earners.
For places like Miami, this has been a boom time. New developments, revitalization efforts, and a flood of new money have invigorated the local economy.
The latest move to South Florida is BlackRock. Their head of fixed income, who runs about 20% of BlackRock's book, owns a home in West Palm Beach, and he is setting up shop in a snowbird office along with a few dozen other employees.
Sure, Manhattan is a magical place, but it's by no means Disney World for adults.
Lately, the city smells like New Jersey, with a summer heat wave turning our trash into literal hot garbage. Don't get me started about crime. That's a problem nationwide of late, but it seems like we are also getting the short end of the stick here in the city.
Also, have you ever experienced a winter where it never dipped below 60 degrees? Sure, you might get the occasional hurricane scare, but not getting dumped on by a snowstorm every other weekend for a few months out of the year is a nice reprieve.
What do you think, Apes? Any interest in moving to Florida?
"When you invest, you are buying a day that you don't have to work." - Aya Laraya