A Short Red Week? | The Daily Peel | 6/2/22
Futures yesterday were mixed, with only the Nasdaq showing a slight pullback. Crude prices climbed again in the morning, and they finished the trading day at $114. The 10-yr was back flirting with 3% again, and BTC & ETH both shed a little over 5% during the trading day.
At the closing bell, the Dow was down 0.54%, the Nasdaq was down 0.72%, and the S&P had lost 0.75%.
Private Equity funds are looking for talent that understands the industry but can also handle stress while fitting in with their firm. On June 4th, WSO's PE Bootcamp can help you master important industry concepts while learning from professional PE professionals.
Let's get into it.
The answer to yesterday's BBT was that it gets wet.
For today's first fifteen respondents, we will unlock Saturday's PE Interview Bootcamp for 100 bananas off the sticker price. Good luck!
I am the sweetest and most romantic of all fruit. What am I?
Shoot us your guesses at [email protected] with the subject line "Banana Brain Teaser" or simply click here to reply!
Open the Taps - No, Apes, not the beer taps. We are full up at Cisco's in Seaport and don't need any help in that arena. We're talking oil.
OPEC+ is considering pumping more oil as well as excluding Russia from current production targets. On the news, oil prices slid; good for you, bad for producers.
Some narp from Goldman was on CNBC Tuesday saying that technically he could see oil at 300 bucks a barrel.
While this probably won't happen, it shows that opinions are out there that things will get worse before they get better.
But what if they don't? What if OPEC really opens the taps and helps fight off any additional oil price increases for the foreseeable future?
Well, the summer travel reopening trade will boom. Airlines, hotels, Airbnb, and booking holdings, travel's usual suspects, will probably see an even higher than already anticipated boost in earnings.
I'd also expect to see steady profits for the big energy companies. It's hard to ignore their profitability at $115/barrel for oil.
You also might see decreased short-term investment into energy infrastructure. When the need isn't necessarily totally apparent, out of sight sometimes means out of mind.
When gas prices aren't constantly moving higher, converting your car to LNG or buying a Tesla isn't as obvious of a decision for the average consumer; at the same time, stabilized prices mean a decrease in the value of future cash flows from traditional, non-GND, non-ESG energy ventures - things like oil rigs, leases, and pipelines.
You also might see depoliticization of energy prices as the midterm elections get closer. If gas prices are no longer kicking consumers in the nuts and the wallet at the same time ($8 a gallon in California is a big f*cking boot), it's hard to make such a public appeal to the voters' sensibilities.
These are merely hypothetical high-level insights, not financial advice. Let's find out what happens.
WSO PE Interview Bootcamp - June 4th, 2022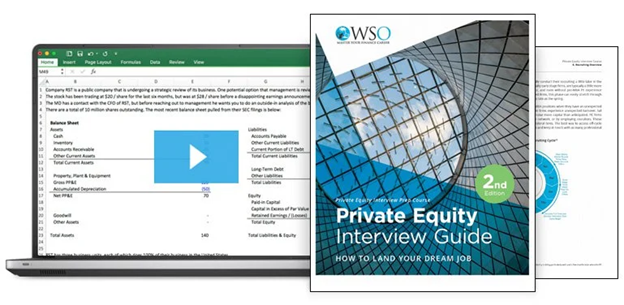 Private Equity funds are looking for talent that understands the industry but can also handle stress while fitting in with their firm. PE Bootcamp will afford candidates the opportunity to master important industry concepts while learning from professional PE professionals.
Check out our limited 1-Day Bootcamp to help you master the Case Interview and prove that you're cut out for PE. Get exclusive access to detailed industry and recruiting history, even if you only have a few days to prepare.
Don't wait - seats for Saturday's PE Bootcamp are filling up.
Baker Hughes ($BKR) - When energy prices are high, energy technology companies make money. It's common sense, Apes.
That's why Baker Hughes climbed higher by 3.97% yesterday. $BKR has been trending higher of late, breaking its 50-DMA. I know I like to write about high oil prices and pain at the pump – but if you can't beat 'em, join 'em.
HP Inc ($HPQ) - Shares of the PC maker were up 3.86% yesterday after the company's earnings call on May 31st.
HP posted wins on the top and bottom line, affirming demand for PCs for the foreseeable future. However, things weren't all roses and unicorns. Waning consumer demand was noted by HP's leadership, but fortunately for their shareholders, corporate sales helped offset this weak demand.
Moody's Corp ($MCO) - Shares of the ratings agency and financial services giant lost 6.36% yesterday.
On a down day, this pullback was exceptionally bad, coming in second place atop the S&P's list of laggards. $MCO shares are down about 6% from a month ago when they posted their earnings. Considering the volatility in the last month, when revenues are down, and costs are up, 6% isn't that awful.
Airbnb ($ABNB) - While shares of Airbnb aren't quite at their all-time lows, they're trading more than 16% off of their IPO debut price. Yesterday, the travel stonk shed another 3.43%.
After announcing that it's ending its domestic business in China a week ago, $ABNB is actually up about 10%. But yesterday was a bit of a "come to Jesus" moment for the stonk.
The Street still likes high-quality profitable growth stonks, and travel is just like Hansel - so hot right now. So… will you BTFD?
Hot Take Section – Writing my Thought Banana for the day is probably my favorite part of the Peel. This is where I get to dump my (relatively) hot takes, writing about really whatever the hell I want.
Today's hot take: "fairer tax codes" is a euphemism for higher taxes on higher-income households, and increased marginal tax rates don't actually raise government revenues in this country.
Both sides of the political aisle agree: the government is bloated; however, there's no consensus on an appropriate way forward.
Is the answer to our problems a wealth tax? Is it taxes on unrealized gains? Should the government take back our 401ks? Should employers be required to pay "matching" contributions to the government?
I don't really know.
What I do know is that when I hear someone like Aunt Janny advocate for fairer taxes, I become bullish on CPAs: those in the 32% tax bracket and up will find a way to pay less in taxes even as their incomes go up, and obviously, CPAs will open those loopholes gapingly wide.
When it comes to services and social programs at the behest of the taxpayer and public servants, you can't have your cake and eat it too. When the effective tax rate for the bottom 90% of earners is in the single digits, you can't expect everyone to receive what amounts to a pension in perpetuity.
When the government has fallen behind on inflation and households are literally struggling with everyday expenses that have skyrocketed like meme stonks, it's hard to have serious conversations about increasing taxes on the middle class.
One can only hope that we start to think more seriously about tax reform as this tightening cycle trends toward the rearview mirror.
"Superior investors make more money in good times than they give back in bad times." - Howard Marks