Apple's Big Day & Amazon's Big Split | The Daily Peel | 6/7/22
Futures pointed sharply higher Monday morning after last week's lousy performance. The 10-year yield was flirting with 3%, and oil was up slightly. If you weren't watching carefully enough you might have missed the smooth reversal. At the end of the day, oil was down, the markets were flat, and the 10-year was above 3%.
At the bell, the Dow was up 0.05%, the S&P gained 0.31%, and the Nasdaq was up 0.40%. Not a lot of excitement there.
The M&A Science Academy is the new way to learn M&A. Learn about diligence, integration, change management, and more, through videos, ebooks, and downloadable checklists, all at your own pace. Use code (dailypeel) for 30% off your subscription. Sign up today
Let's get into it.
The answer to Monday's brain teaser was "a kiwi."
For today's first fifteen correct respondents, we will cut 100 'nanas off our Foundations Modeling Package. Let's give this one a try:
I have keys but no locks. I have space but no room. You can enter, but you can't go outside. What am I?
Shoot us your guesses at [email protected] with the subject line "Banana Brain Teaser" or simply click here to reply!
QT and Real Estate - Here's a shoutout to one of our loyal readers, whom we will just call Phil. He sent us an interesting question and hypothesis regarding QT's effect on the housing market.
Phil's theory is that QE propped up the housing market by decreasing the bond supply and driving investors into real property with similar risk profiles to the bonds they actually would have preferred.
Now, as QT increases bond supply, investors might pull their capital out of the real estate market and drive down RE prices.
We tend to agree with Phil's hypothesis, and we'd like to add some nuance.
Pulling money from real estate is challenging as RE as a financial instrument is not as liquid as bonds. Any shift in investor participant profile in RE markets won't happen overnight.
Interest rates will also do a great job slowing the housing market. When you are borrowing 700k at 2.6% versus 5.5%, your monthly payment is almost 50% higher on just the mortgage principal and interest. This will keep a ton of buyers on the sidelines at a given price point as well as shift their individual demand curves to cheaper properties.
From a liquidity perspective, there is an opportunity cost of investing in bonds. When the bond market has a significant $100bn increase in supply from formerly Fed-held bonds that otherwise weren't in the market, bonds might look more attractive.
As investors divert some of their capital to the bond market, we might see less money flow into real estate.
As we said, it won't happen overnight, but it is good news for potential Gen-Z homeowners with money to spend on a home.
Thanks for sparking the discussion, Phil.
If you have an idea you'd like to discuss with The Daily Peel, don't hesitate to reach out and pitch your thoughts. We love subscriber interaction and enjoy some healthy back and forth with our readers.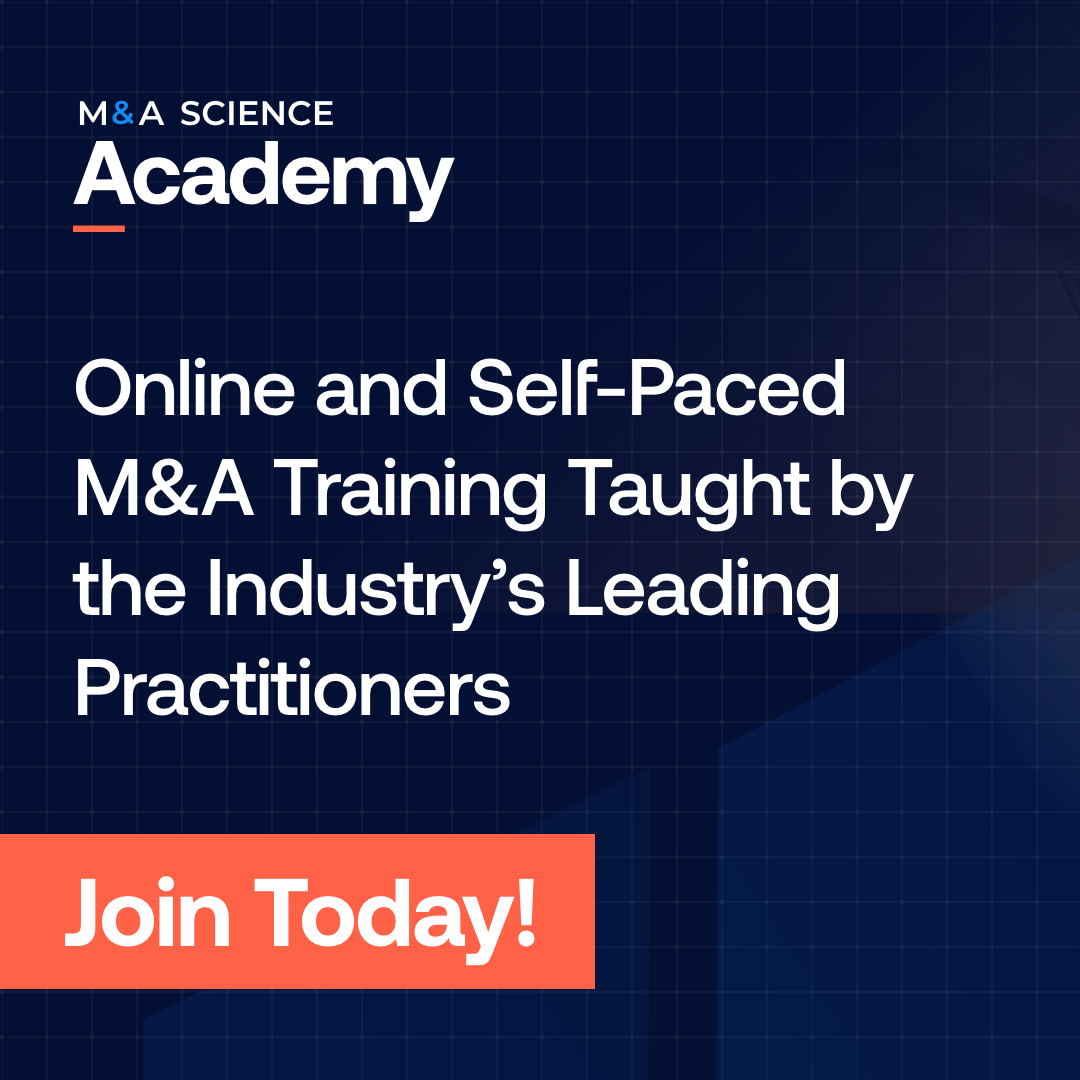 The M&A Science Academy is the new way to learn M&A.
The academy is a self-paced, online learning platform that includes 50+ M&A courses that cover a variety of topics, taught by the industry's leading experts.
Learn about diligence, integration, change management, valuation, and more, through videos, ebooks, and downloadable checklists, all at your own pace. Use discount code (dailypeel) for 30% off a monthly or annual subscription.
China Internet Stocks ($JD, $PDD, $KWEB) - Well, well, well, ironically, as China starts to re-open after its recent bout of C19, internet stonks are having a day.
I mentioned Didi in Banana Bits; the story for $JD and $PDD was similar. Chinese internet stonks were ripping yesterday, and at the closing bell, $KWEB was up 4.70%.
Stanley Black & Decker ($SWK) - One of the S&P 500's leaders yesterday was $SWK. Similar to one of our two rotten picks for today, Stanley Black and Decker is a low beta value name, and it had a surprisingly good day yesterday, closing up 5.79%.
Morgan Stanley just slapped a new price target on the stock. Their analyst thinks that the stock can go almost 15% higher from its current price. Their analyst maintains an overweight rating on $SWK
Regeneron ($REGN) - Jefferies announced that it will be now covering the pharma-tech giant, which is probably overdue since I know you degenerate Apes have been all over this one since 2020.
Investors didn't like the news, especially when it came with a price target that's more than 10% below where $REGN was trading today.
At the closing bell, $REGN was down 3.38%.
Texas Instruments ($TXN) - Texas Instruments hasn't had an awful year. But for a low-beta value name, I'd expect it to at least track with the Dow. It is down about 12% YTD.
One big reason for the decline is supply chain challenges. A likely story, we know. It's kinda boring, but it's the truth. Yesterday, shares of $TXN pulled by 2.65%.
Nope, not a V - Hockey sticks, flat, V-shaped: all shapes we like to talk about after a market pullback.
Remember Spring of 2020 when markets went absolutely apeshit on cheap credit and free stimmy checks?
I sure do, and so does my net worth. I'm sure a lot of your portfolios rode that rocketship all the way up.
But after 2022's YTD performance, will we see another V-shaped recovery?
I don't think so. Let me tell you why.
It comes down to liquidity and cost of capital. Liquidity isn't what it used to be, and cost of capital comparatively is skyrocketing as rates rise.
Highly liquid environments where companies can get their hands on cheap money mean valuation expansion. The opposite is also true.
Without liquidity and free money, we won't experience the type of moonshot recovery we saw two years ago.
The macro-environment is also totally upside down. The headwinds from inflation and a slowing economy are bad for stonks.
Now, we don't hand out financial advice, nor do we try to predict the future. These are just some thoughts and a little pessimism to start your Tuesday morning.
Happy investing, Apes.
"Goodness is the only investment that never fails." - Henry David Thoreau