Are the Markets Broken? | The Daily Peel | 6/17/22
Futures pointed markedly lower, shaking off Wednesday's post-FOMC rally. BTC and ETH are establishing new technical levels at 20k and 1k, just like the S&P is attempting to hold on to 3700.
When markets opened, things did not look pretty. Stonks got schwacked, and everyone is sad.
When the dust cleared, the Dow was down 2.42%. The S&P lost 3.25%, one of its worst showings in my adult life. And the Nasdaq shed 4.08%. Have we bottomed yet?
If you're looking to help sharpen your team's skills in both financial modeling and the state-of-the-art tools used in the industry, the WSO Corporate Training Program has flexible options for online, in-person, or hybrid delivery of world-class instruction from talented instructors.
Let's get into it.
Yesterday - I am a box that holds keys without locks, yet they can unlock your soul. What am I?
A piano.
Today - For today's BBT, for our first correct respondent, we will mail you a cool WSO t-shirt. Let's give this one a try for a chance to win some swag:
How many bananas can you put into an empty container?
Shoot us your guesses at [email protected] with the subject line "Banana Brain Teaser" or simply click here to reply!
Indicators - Everyone has their favorite crystal balls, aka metrics and indicators, that they like to use to predict the future or build their sight picture for whatever is going on in the world.
For inflation, the Fed doesn't like CPI; Daddy JPow prefers the personal consumption expenditures price index. The difference? PCE captures changes in consumer behavior and not just price levels on a set basket of goods.
Another popular recession indicator that you've heard so much about lately (from me included) is an inverted yield curve.
An inversion has precluded every recession in this country since 1955, so it's pretty likely that it's a decent indicator to predict a recession.
We saw another temporary inversion earlier this week, and some of you might be wondering what that means.
A steep yield curve basically means that yields for longer-term treasuries are higher than yields for shorter-term treasuries. A flat yield curve means that yields are not much different, regardless of the time horizon of the underlying.
An inverted yield curve, as some of you may already know (gold bananas for all my friends!), means that a shorter-term treasury has a higher yield than a longer-term treasury bond.
Why should you GAF? Well, as short-term rates rise, things like credit cards, personal loans, and business lines of credit also show up with higher rates; this makes borrowing more expensive in the short term.
As you can guess, this is bad for consumption and has secondary and tertiary effects in cooling off the economy.
But who does it help? Well, higher lending costs mean more profits for lenders and in capital markets. Our WSO Alpha Lead Investor has already placed a big bet on the $KCE SPDR S&P Capital Markets ETF, as we have been predicting higher rates and bank profits for some time now.
Generating any sort of alpha in your personal long-only book, as many of you are trying to do, is hard when markets pass out haircuts for all participants. Hopefully, you can find some alpha before it becomes tomorrow's beta.
WSO's Corporate Training Program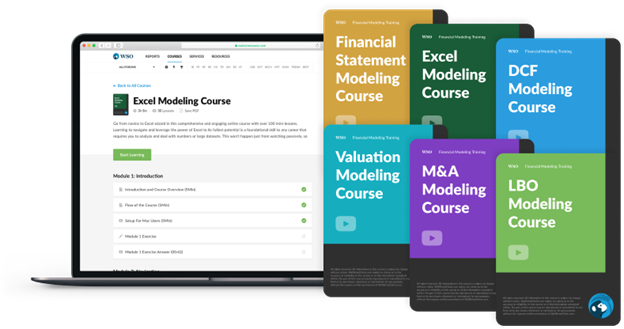 Knowledge of the fundamentals of financial modeling and the tools required to do it effectively is critical in this industry. The Wall Street Oasis Corporate Training Program can give your team an edge.
We have flexible delivery options, offering online, in-person, or a hybrid venue for world-class instruction from seasoned, talented instructors. Let's work together to tailor an elite training program for your people to get them the knowledge they need in today's demanding environment.
Walmart Inc ($WMT) - Shares of the retailer closed yesterday up 1.04%.
When the markets are so depressed, even a single percentage point in the right direction is a win. Wally and Roku are partnering to bring commerce to TV ads, and it also has some sort of metaverse plan in the works.
I think that investors like Wally because with household budgets shrinking, it's the only place we can all afford to shop.
Newmont Corp ($NEM) - If you're a fan of Peter Lynch, you like this winner from yesterday.
Newmont is in the gold business, and as inflation rages, old people everywhere think gold coins are the way to go. Yesterday, $NEM soared (relatively) by 3.24%, which in my book on a massacre of a day is a huge win.
Cruise Lines ($CCL, $NCL, $RCL) - The biggest S&P losers yesterday were cruise lines. These floating petri dishes had a rough go of all, all closing down by 11.08%, 11.51%, and 11.41%, respectively.
First C-19 and now a slowing economy. Can these vacation operators catch a break?
Lucid Group ($LCID) - Here's another one for you Elon simps out there: after being sternly warned by Elon that if they don't slash costs, they're going bankrupt, shares of $LCID lost 11.24% yesterday.
It's weird that analysts are worried about EV sales when gas is over $5 a gallon (or $6 outside of $LCID's California HQ). You'd think that EVs might sell in an environment on this, and some people have bet their political careers on this fact. However, fears of high costs and nowhere to charge weigh heavy on investors.
Not Confident - The stock market is a wonderful place. On the aggregate level, it's a window into the minds of investors and a tool to help evaluate human behavior.
Waxing poetic aside, things have been tumultuous of late in the market, and a lack of confidence and significant uncertainties are probably somehow to blame.
Here is some additional data: now that we are officially in a bear market, it is worth noting that this is the 9th longest backslide into bear market territory in the last century.
Economists often argue that the shorter the bear market, the shorter the recovery. In our case, if these economists are right, we won't see 4800 on the S&P for a good long while.
Indeed the markets themselves provide details on the level of confidence in policymakers, politicians, and important events alike.
The news is in: investors aren't that confident in the Fed's ability to whip inflation, and, I hate to say it, they're not confident in the government's political will to not do something so stupid as to make things worse.
Misinformation is everywhere, and it proliferates at varying speeds and different degrees of effectiveness. Sometimes it is truly nefarious; others, it is political; or it can be motivated by sheer stupidity.
You alone get to decide what you believe. Here at The Peel, we encourage some polite yet critical discourse. If you have beef with something that we put in print, let us know. We'd love to hear your opinions about it.
In the meantime, imagine living in a world absent of spin when it comes to the facts (or alternative facts) that we consume. But what would the fun in that be?
Happy Friday, apes.
"If you have a poster of a shirtless Peter Schiff hanging over your bed…you might be a gold bug." - Downtown Josh Brown