Bear Market Rally | The Daily Peel | 6/22/22
Futures pointed markedly higher yesterday, with the Dow looking to surge by more than 500 points before the opening bell. It's about time, given all the red we've been seeing lately. WTI was up almost $3 before the bell, and it ended the day above $110. BTC traded back above 21k, and ETH was up slightly from recent lows to around $1150.
Treasury yields are up, but no surprise there. The yield curve is very flat right now.
At the end of the day, markets soared. The Dow was up 2.15%, the S&P climbed 2.45%, and the Nasdaq rocketed up 2.51%.
Microsoft Excel is finance's most ubiquitous tool, and you need to master it if you want to be successful in the industry. Join us for this 4-hour hands-on master class to set your career up for success. Act now – enrollment is limited. You won't want to miss this.
Let's get into it.
Yesterday - What makes this number unique: 8,549,176,320? It has each digit 0-9 in it listed in alphabetical order.
Today - For today's banana teaser, we have an awesome deal for you; the first fifteen correct respondents will get a seat in our upcoming Excel Master Bootcamp for 60 bananas off the sticker price. This is your chance to propel your career with the help of experienced industry professionals.
Which tire doesn't turn when a car turns right?
Shoot us your guesses at [email protected] with the subject line "Banana Brain Teaser" or simply click here to reply!
Housing Pinch - A few weeks ago, I asked you all to participate in your own extremely scientific study: take a look at your local real estate market on Zillow, and come back to it in due time.
Well, I think now is a good time to revisit it.
Interest rates just went through one of their largest one-month increases in the history of the 30-year fixed.
Home sales are slowing in many major residential real estate markets. Existing home sales are down compared to the last time we read the SAAR metrics.
Some of you probably remember the last housing slowdown. Well, the start of this one looks nothing like that one.
Back then, there were risky mortgages floating around. Anybody could get a mortgage. Literally anybody. If you've seen The Big Short, those sleazy real estate dudes in Miami or strippers with five mortgages in Vegas… that was reality.
Today, there are way fewer of these types of bad actors in the housing market and way less systemic risk.
But sky-high home prices with rising payments are forcing once eager home buyers out of the market and onto the sidelines.
Even Daddy JPow has been quoted saying, "If you're a home buyer, you need a bit of a reset."
He is literally calling out high home prices; current home price increases are not sustainable, and in the Ponzi scheme that is younger buyers purchasing either new homes from builders or "used" homes from sellers,
So is he coming for your home value and all of that equity you were handed for free in the last 24 months? Some argue that he's targeting homes and the 10Mn open jobs; we just might need to see a home price reset as well as a rise in unemployment to dig ourselves out of this one.
WSO's Excel Master Bootcamp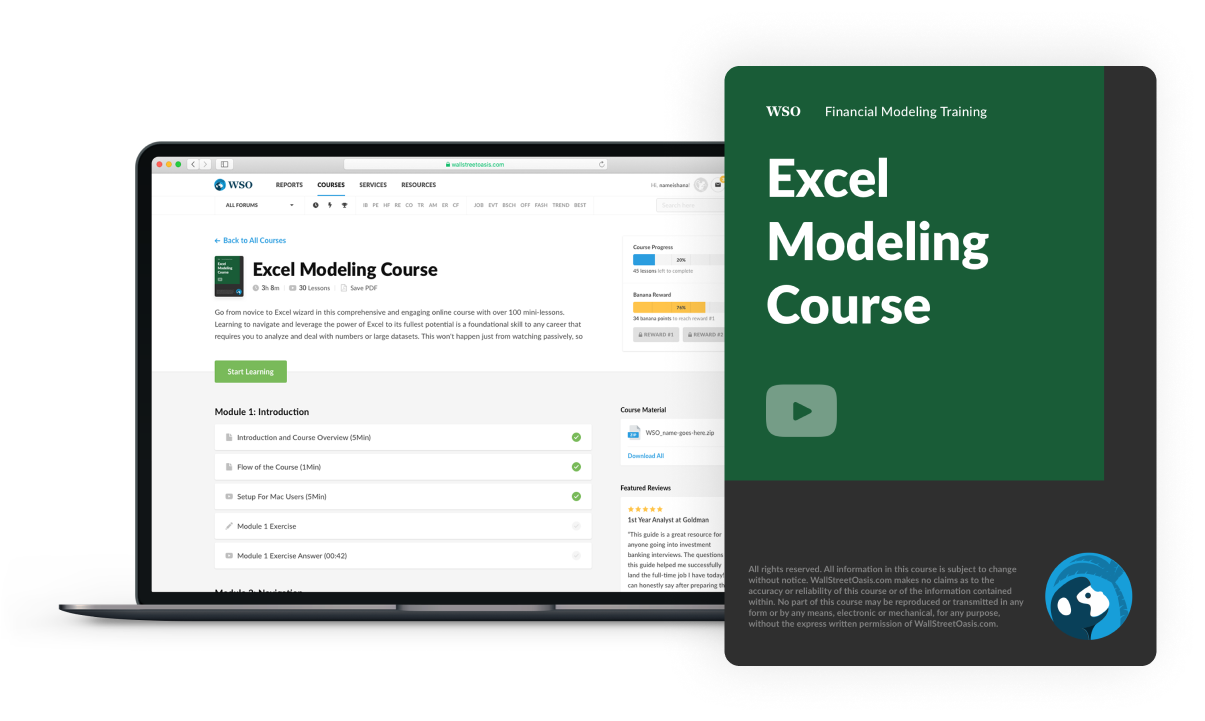 Microsoft Excel is finance's most ubiquitous tool, and you need to master it if you want to be successful in the industry. Limited to 30 seats, Wall Street Oasis is offering an Excel Master Bootcamp on July 23rd, taught by a proven industry professional with legit Wall Street cred.
Join us for this 4-hour hands-on master class to set your career up for success. Act now – enrollment is limited. You won't want to miss this.
Tesla ($TSLA) - We know that you all love Elon, and that appeared to be the consensus today as shares of $TSLA climbed 9.35%.
Investors apparently like his message on layoffs; perhaps Tesla has a headcount problem in some areas, and it's time to trim the fat. Elon is still planning to grow hourly employees, but he still is promising cutbacks of salaried workers.
Chevron ($CVX) - The energy trade doesn't appear to be dead yet. Yesterday shares of $CVX finished the trading day up 4.19%.
Even after quite the run this calendar year, Chevron still boasts a fat dividend, yielding almost 3.7%.
News is out that $CVX is partnering with Wally to provide renewable natural gas to the retailer, and as the price of oil stays high, sustained profits are in order for the energy giant.
Meta ($META) - Oh, how the mighty have fallen. Shares of Meta fell another 4.09% yesterday, a far cry from the highs following their most recent earnings.
News came out today about a lawsuit settlement with the DOJ on Facebook's allegedly discriminatory ad practices for housing, as well as Big Zuck showing off prototype Metaverse headsets. If you've seen either piece of news, it kind of makes you wonder what will happen now without an adult-like Sandberg in the boardroom.
Netflix ($NFLX) - Shares of the streaming giant declined again yesterday, falling 2.62%.
After experiencing a decline in subs, Netflix is now planning on rolling out a little bit of an ad business. This means that perhaps $NFLX doesn't have the pricing power that we all once thought.
Robust Demand Signals - If you're like the average American consumer, you live in a household that makes around 85k, and at that income level, you're really feeling the squeeze right now.
Gas, milk, eggs, and other groceries have all seen double-digit percentage price increases even just this calendar year. In the wake of inflation, consumer sentiment is literally at an all-time low.
In other words, things aren't getting any cheaper, and the money in your pocket isn't growing any faster than it has in the past.
This might cause you to pull back in some areas of your spending. Even low-budget friendly spots like Mickey D's and Wally World are noticing a softening consumer.
But might I be able to blame this softening on the news and its effect on consumers as opposed to the actual state of the average household's finances?
Case and point, demand for travel, concerts, and even a trip to the pub for a pint or six is up and way up. It would appear that airlines, major hotel brands, and other hospitality industry components are somewhat insulated from limp consumer demand.
Even in the face of rising JP-8 prices pushing ticket prices to the f*cking moon, airlines are even profitable lately. If you know the history of the industry as a whole, this is like seeing a unicorn or smoking a stogie with Big Foot.
Even Ticketmaster, the literal king of bull$hit fees, is poised to rake in strong profits this summer as consumers lose their minds over the opportunity to finally get back into a sweaty, damp concert venue just like good ol' 2019.
To me, personally, some of this doesn't make sense. In my eyes, we shouldn't see strong demand for what is traditionally perceived as a luxury good and softening demand for name brand essentials.
No one should be trying to save money on Heinz Ketchup and Colgate Toothpaste by switching to private-label goods only to shoot their shot on $37 of ticket fees for a concert. But hey, what the hell do I know?
Does this mean that hospitality is the next smart move? No clue. It's just something to ponder, hence why it ended up in today's Thought Banana.
"Corruption, embezzlement, fraud, these are all characteristics which exist everywhere." - Alan Greenspan