Car Crash | The Daily Peel | 12/23/22

Dec 23, 2022 | Peel #365
Happy Friday, apes.
Clearly, markets saw me dare to be mildly optimistic yesterday and decided to just kick me right in the teeth. Hide your kids because maybe the rally around this alleged "Santa Claus" figure isn't actually real.
Positive economic data out of the U.S. led to downturns broadly felt across global markets (naturally). Yields barely reacted along with the dollar, giving traders in those markets a surprisingly boring day. But hey, we live to fight another day.
Let's get into it.
Talk the Talk of IB With Our M&A Modeling Course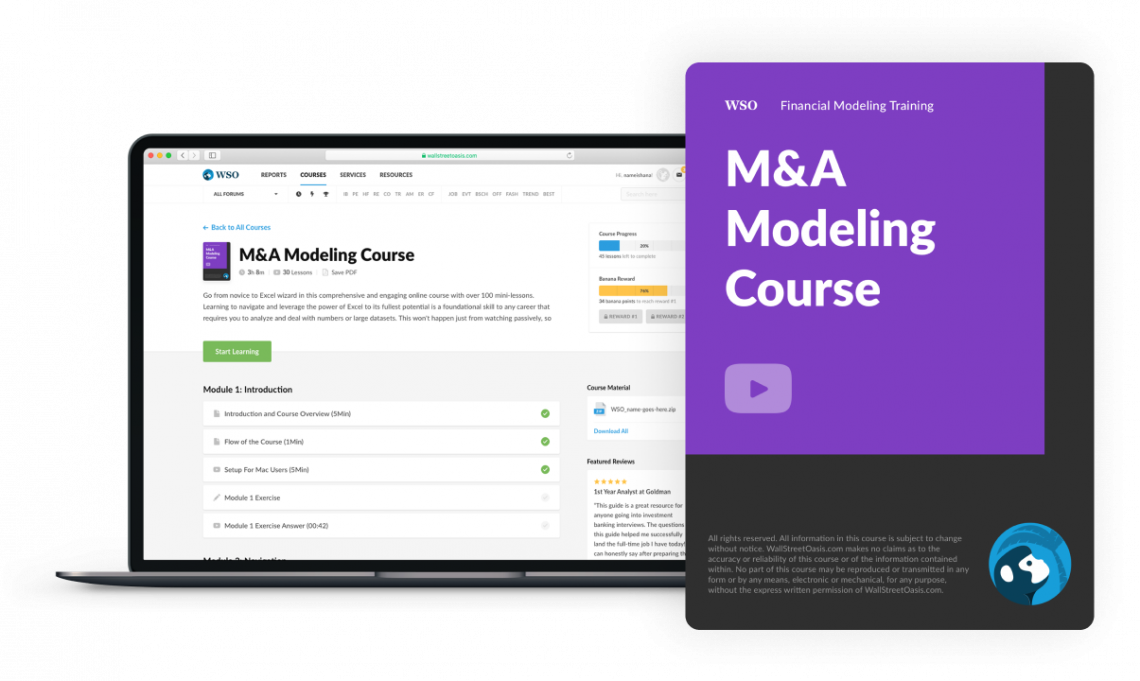 Imagine if Nike saw big growth potential in $120 yoga pants and decided to acquire Lululemon.
How would it go about deciding what price to pay? What would the process look like from start to finish? Who are the players involved?
Unless you've been in the heat of a deal before, it's hard to get a good grasp on these questions…until now.
WSO's M&A Modeling Course walks you through the above scenario and teaches you the tools of the trade in the process. Take a peek into the modeling requirements of a deal like this, how it's different from other types of mergers, and what the buy side cares about vs. the sell side.
This course is absolutely jammed to the gills with good stuff that'll help you land a gig on Wall Street. We know Peel readers will get a ton of value out of it, so we want to give out access to our Accounting Foundations Course for the first 50 Peel readers to sign up in the next 24 hours. That's an insane amount of value that you can't afford to pass up.
Walk into any room with the confidence that you know your sh*t. Do your future self a favor and sign up today.
Bizzaronomics
Someone call Superman; markets and macro have officially gone full bizzaro-mode.
Generally, accelerated GDP growth is considered a good thing. It's like a "wow, we made more money than we expected" type of vibe. But since this little thing called inflation showed up, traditional market reactions appear to have done a full 180.
Yesterday, the U.S. Commerce Department came out and corrected itself on Q3 GDP growth. That's one good thing about economists-they love to nerd out and be wrong so much that they tally up the same numbers over and over again until giving a final shrug and saying, "yup, good enough."
And that's exactly what happened yesterday. Originally, the brainiacs at the Commerce Dept. reported third-quarter growth of 2.9%. But now, those same geniuses have bumped up their calculations to show growth of 3.2%, a ~10.3% upward revision.
In terms of GDP and other macro-data measurements, that's a huge revision. And it made markets nervous.
See, markets are smart (sometimes). The fact that GDP is accelerating faster than expected tells investors one thing: JPow's rate hikes ain't going nowhere. Market implied probabilities for a 50 bps hike bunny hopped immediately in reaction, moving to roughly a one-third chance.
To add to the horrors of better-than-expected economic numbers, data on Wednesday showed that consumers are feeling much more confident than they have in months. The index published by an economic think tank, the Conference Board, clocked in at 108.3, a sizable month-over-month jump from November's much more self-conscious 101.4.
But the real problem is that legitimately no one (zero people) seems to care about these ongoing rate hikes JPow has hyped up so much. In a recent survey, CFOs indicated that they care about higher rates almost as little as they do about missing their kid's parent-teacher conferences.
If you're new to the game, just know this is far from normal. Pre-pandemic, the U.S. economy growing faster than expected was almost unheard of. It was like watching an old dog struggle to stand up-you just hope he makes it.
But since getting over a recent illness known as C-19, the American economy is springing like it just won a world war. Let's just hope we don't actually get another one of those (looking at you, Putin).
AMC Entertainment Preferred ($APE) ↑ 75.18% ↑
Okay, I've been looking this up for a while now, and it still makes absolutely no sense at all, but here we go. Share in AMC preferred equity units, aka $APE, gained over 75% of their market cap yesterday…and it makes less sense than $GME in Jan 2021.
We're not gonna spend too much time here because I feel myself losing brain cells already. Basically, the firm announced another capital and debt reduction plan, including plans to raise equity through the sale of $APE shares to Antara Capital at $0.66/sh.
Yesterday's closing price? $1.20. I have no idea, either. But go ahead, buy some shares, and lock in that ~50% loss. It's fun to be an $APE!
Mirati Therapeutics ($MRTX) ↑ 5.18% ↑
Back to something that matters. Targeted oncology firm Mirati Therapeutics yesterday received the blessing of all blessings from the FDA. Its latest drug received the elusive "Breakthrough Therapy Designation" (BTD) as it is seen as, well, a breakthrough.
BTD is given to drugs that demonstrate an ability to treat serious conditions better than options currently available in the market. It's a green light to go to market faster than otherwise because the given drug works so well.
And Mirati's colorectal cancer treatment Krazati did just that. Now, not only has the biotech received the all-clear for an accelerated pipeline, but they've also demonstrated to investors that they can make a damn good drug. Maybe not Walter White good, but you get the point.
Chip Stocks ($SOX) ↓ 4.20% ↓
Talk about a party pooper. Chip maker Micron's earnings release late Wednesday kicked off a depressing day in the wide world of semiconductors, leading the Philly Semi Index to fall well over 4%.
So, even though Micron (-3.4%) had the garbage results, their shares fell far less than other players like Nvidia (-7.0%) and Lam Research (-8.7%).
It's really a story of "what's old is new again." Demand for chips skyrocketed during the pandemic, followed by inept supply chains and economic woes that ultimately led to the now-observed low supplies and even lower demand.
I mean, Micron's sales fell damn near 50% from the preceding year. Not ideal, but at least the index moved a hysterical 4.20%. Investors just wish it went the other way.
Microsoft ($MSFT) ↓ 2.55% ↓
Okay, falling 2.6% isn't a huge move, but c'mon, we can only talk about Tesla so much.
Despite the move being micro, the catalyst driving the fall was anything but soft (lmao). We had ourselves a real industry-rival showdown as Google "leaked" an in-house analysis of a "leaked" doc from Microsoft detailing Azure's alleged financial woes.
Basically, Google now thinks it's way closer to the silver medal in the cloud game than anyone thought before. No one's challenging AWS, but Azure's seat is starting to get red hot.
Car Crash
SpongeBob Squarepants famously stated, "What could be worse than a giant paint bubble?" To which his astute colleague Patrick Star responded, "Two giant paint bubbles!"
Now Patrick, despite being about as smart as your average economist, was exactly right. Two giant paint bubbles are worse.
In the U.S. economy, we could be watching two giant paint bubbles in the form of both the housing and the auto market combine into one gargantuan paint bubble about to splatter all over the walls.
To be fair, we've discussed recent overreactions to the housing market. Credit profiles of borrowers, along with previously non-existent legislation in place, make another '08 in housing pretty unlikely. But we'd never say this time it's different.
The auto market, on the other hand, looks f*cked, to use a technical term. Like housing in '08, lenders have extended a lotta money to a lotta people with little income.
Now that car prices are finally plummeting as supply chains normalize, the banks on the hook for these loans are watching collateral values plummet-a nightmare that could strip peaceful sleep from even the likes of Jamie Dimon.
Moreover, auto loans have very different (aka, way worse) diligence and scrutiny applied to underwriting standards. Already, 5% of borrowers are behind on payments, and nearly 10% of subprime borrowers have defaulted on loans. Sound familiar?
In fact, according to Graham Stephen, who wrote the world's first actually useful thread on Twitter (where I got most of these figures from), only 4% of auto loans extended actually involved any form of income/wealth verification. Like the two douchebag real estate agents in The Big Short, lenders just couldn't say no.
The good news is the auto loan market isn't nearly as big as the mortgage market. Could it shake the economy? Sure. Will it break the economy? Probably not. But that's a risk I'm sure we'd all rather not take. For the sake of the economy, please make your car payments.
The big question: Should we be more worried about a potential financialized car crash?
Yesterday - What comes once in a minute, twice in a moment, but never in a thousand years?
The letter M.
Today - It's 50 bananas off the WSO's M&A Modeling Course. LFG!
How can you throw a ball as hard as you can, only to have it come back to you, even if it doesn't bounce off anything?
Shoot us your guesses at [email protected] with the subject line "Banana Brain Teaser" or simply click here to reply!
"Some people get rich studying artificial intelligence. Me, I make money studying natural stupidity." - Carl Icahn
Happy Investing, Patrick & The Daily Peel Team
Was this email forwarded to you? Sign up for the WSO Daily Peel here.