DeFi Unwind | The Daily Peel | 7/5/22
Happy faux Monday, and welcome back to the Wall Street Casino after the long weekend.
You've probably forgotten all about Friday's trading session, but allow me to recap it for you.
After indicating an urge to move lower, the major indices all moved higher after the opening bell and remained in positive territory for the closing bell. ETH is hovering around 1150 bucks, while BTC is slightly over 20k as of this morning. Oil is back above $110, just in time for your 4th of July road trip.
The Dow closed up 1.05%, the S&P gained 1.06%, and the Nasdaq was our laggard, only closing 0.90% higher on Friday.
If you're looking to help sharpen your team's skills in both financial modeling and the state of the art tools used in the industry, the WSO Corporate Training Program has flexible options for online, in-person, or hybrid delivery of world-class instruction from talented instructors.
Let's get into it.
Friday - I go across countries, over mountains, and down hills, but I never move. What am I?
A road.
Today - For today's BBT, we will grant free, unlimited access to the WSO Company Database for 30 days to our first 10 correct respondents.
I'm taller when I'm young but shorter as I get older. I'm not Benjamin Button. What am I?
Shoot us your guesses at [email protected] with the subject line "Banana Brain Teaser" or simply click here to reply!
Here We Go Again - The housing market is softening.
Why wouldn't it? The Fed knows what it's doing: rate hikes also put upward pressure on mortgage rates, making monthly payments less affordable for the same amount of house. You guys know this by now. But one thing a lot of people don't know is the huge percentage of Americans that only have $10k or less in savings.
For the second half of the 20th century, many American families dedicated less of their income to savings because they banked on a couple of other legs of the table to prop them up in retirement.
They expected to receive a pension, which, if you don't know what that is, google it. They banked on collecting fat social security checks, which is the ultimate stimmy check in my eyes. And they used the rising tide of home values in America as a savings account.
After all, when you finally make 30 years of payments on a home, looking at housing price trends in the US, it was highly likely that you made out like a bandit if you owned a home anytime between 1950 and the Great Recession.
Cue The Big Short, Too Big to Fail, and a handful of other great books written about the game of musical chairs that ended up cratering the global economy about 15 years ago.
Since the end of the Great Recession, home prices in this country have risen from bargain-basement pricing to all-time highs. I love me some Zillow, but I have seen far too many hovels that have no business selling, let alone being listed for in excess of $400k. But that's the reality that we have lived with for the last 18 months or so.
Now here's the kicker, increasing interest rates have already started to curb demand in many markets, even with rates hovering between 5 and 6% for ye ol' 30-year fixed. These are arguably still in the category of historically low-interest rates.
Now imagine a world in which mortgage rates are near 8%, approximately a third higher than they are right now. I'm not predicting this, but it could happen: we could see home price growth flatten and potentially decline in many markets. This would be only the second time in the last two handfuls of decades when home prices lost ground.
Think about that. It might not be at the same scale as the Great Recession, but we just might see consumers with high debt burdens yet again underwater with their mortgages.
I don't have to predict this because other "experts" already are, including Chief Economists and Moody's, Redfin, and even Daddy JPow himself with his little "reset" comment.
How low will prices go? How high will interest rates go? These two answers are correlated. However, only time will tell how this yo-yo ends up swinging.
WSO Corporate Training Program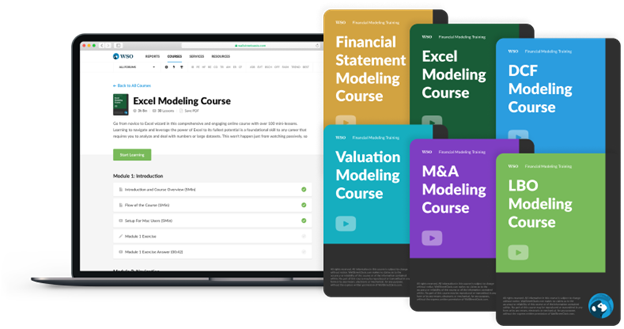 Knowledge of the fundamentals of financial modeling and the tools required to do it effectively is critical in this industry. The WSO Corporate Training Program can give your team an edge.
We have flexible delivery options, offering online, in-person, or a hybrid venue for world-class instruction from seasoned, talented instructors. Let's work together to tailor an elite training program for your people to get them the knowledge they need in today's demanding environment.
Pulte Group ($PHM) - This is one that kind of shocked me. Interestingly, even as rates rise, home builders tend to struggle financially. That being said, even as these homebuilder names have lost almost 8% in the last month, $PHM is only down about 6.3% in the same time period.
Shares of $PHM were up 6.54% Friday, near the top of the S&P's leaders. Pulte is expected to post earnings in a few weeks. Demand for new builds is still high, so we just might see strong earnings from $PHM.
DocuSign ($DOCU) - I feel like I can either put $DOCU in the What's Ripe or What's Rotten section of the DP pretty much every day.
These cats have been on a roller coaster ride this year, dumping almost two-thirds of their market cap to include declining more than 35% in June alone.
I'd argue that $DOCU is a pandemic name. Now, as we are forcibly returned to the office under threats of losing our jobs, the demand for validated electronic signatures probably won't remain strong. Even their CEO isn't sticking around, so maybe a slowdown is in the cards.
When you look at $DOCU's financials year over year, they're crushing it; however, fears about slowing growth have anchored their share price down in a hurry. Hoping to start the month of July off on a new foot, shares of $DOCU ripped by 6.69% Friday. Nice.
Nvidia ($NVDA) - Oh, how the mighty have fallen. Shares of $NVDA cratered again on Friday, closing down 4.20%. This wild ride of 2022 for the tech company has put its shareholders through hell. Down 50% YTD, it's probably not feeling great to own a large position in this name.
$NVDA received a price target last week, sending their stock lower by about 15% in five trading days. We will see where it moves from here.
Chips ($AMD, $INTC, $QCOM) - The chipmakers have had a rough go of it this year, especially after it seemed like we couldn't stop talking about demand for their chips in late 2020 and all of 2021.
Friday shares of $AMD lost 3.66% while $INTC was down 2.86%. Even after some stellar news that we shared about $QCOM in recent weeks, its shares lost 3.30% as well.
If you're still bag holding $AMD, you're down 50% this year. These other two prominent chip names aren't much better, both losing approximately a third of their market cap this year.
Death and Taxes - The old Ben Franklin saying goes, "nothing is certain except death and taxes." A lot of us never really think about our death, especially when we have (relative) youth on our side.
On the other hand, taxes are something I think about constantly. How can I minimize my bill while either boosting consumption or limiting taxable income?
If you haven't thought about taxes yet this year, let me key you in on a little tip that is not financial advice.
It's not too late to put some money into an individual retirement account, aka an IRA, or to invest in your 401k for the year.
While there are some time-horizon tradeoffs associated with the decision to invest in tax-advantaged or tax-deferred retirement accounts, I'll leave that discussion to the professionals. Just know this: if you're putting money in these accounts, it's not just for a rainy day; it's for a rainy day probably in a few decades.
While IRA contributions are subject to income limits, the elective deferral limit for 2022 is $20.5k. This means that if you're a W-2 employee and your employer has a qualified plan, you can contribute $20.5k to a sheltered account.
Selecting the type of account, your contribution amounts, and frequency, as well as the investments inside of the account, is up to you. But in my book, saving money for retirement or just limiting your tax footprint is something that is best started early in life.
Sure, these accounts are allowed what we call "catch-up" contributions once you turn 50, but there's less of a guarantee that stonks will only go up if you leave your retirement savings to chance.
If you're a small business owner or a 1099 kinda guy as an independent contractor, there are options available for your situation. These could include leveraging the Augusta Rule, a simplified employee pension plan, an i401k, Section 179-ing a G-Wagon, and a bunch of other chances to not fork over your whole stack to Uncle Sam.
I don't give financial advice, and I certainly don't give tax advice; I will say that it's not too early or too late to begin to think about your tax year 2022 situation, and there are professionals out there who make a living helping people like you work through just these types of situations.
"It is wrong to assume that men of immense wealth are always happy." - John D. Rockefeller