Dumping Like It's Post-Morning Coffee | The Daily Peel

Jan 19, 2023 | Peel #381
Happy Thursday, apes.
Another day, another slew of mental health-destroying economic data coming out of the U.S. Everything was down (jk, but it sure felt like it) as retail sales data and industrial production numbers slumped harder than expected (more below).
Still, earnings szn continued in full strength with plenty of new reports to have to sit open on your laptop, so you look smart in front of your friends. I'm sure you're dying to know what happened, so…
Let's get into it.
Break Into PE and Climb Your Way to LP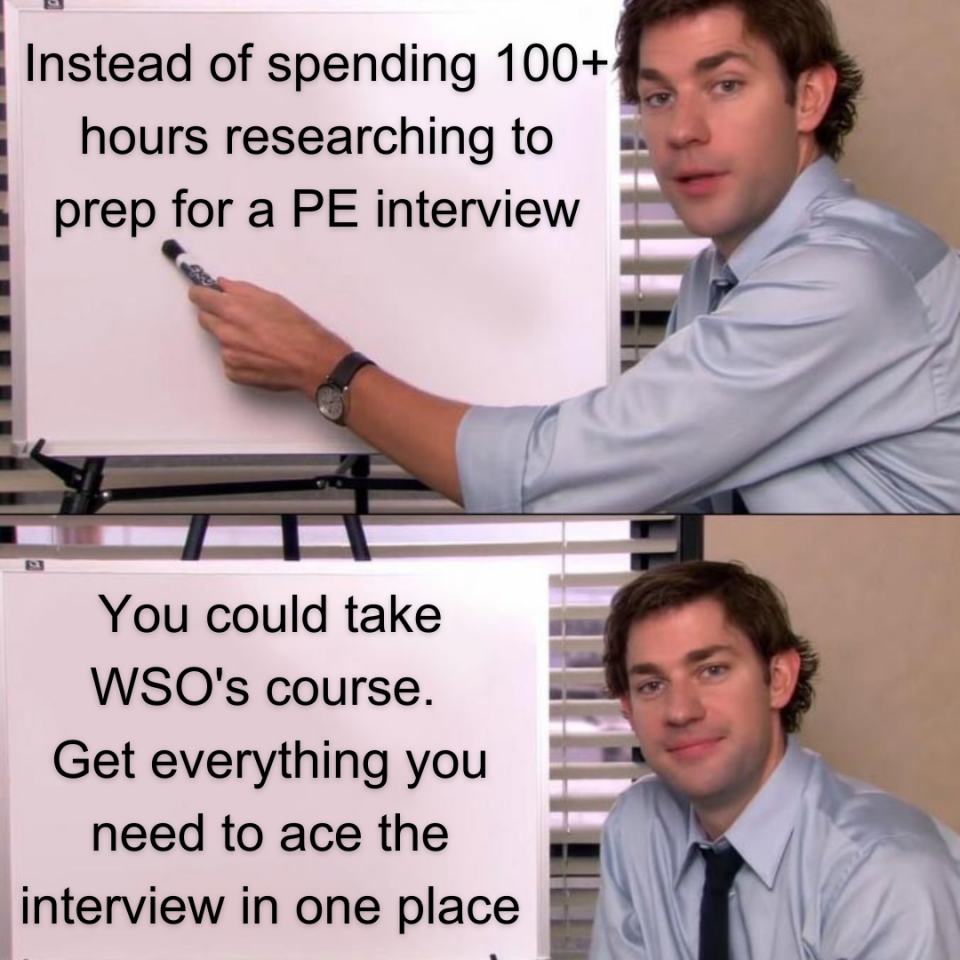 Analysts up and down the Street are brushing up on their skills as we speak, so there's no time to waste.
Re-Fail Sales
You guys had one job…
And that was to go out and spend money…like a lot of it. But you didn't, and now the economy (and your portfolio) will pay the price. Y'all out here saving money, smh, gotta contribute to the economy, apes.
Personally, me and my homies dropped a bunch of cash we don't have on things we don't need just to support the economy, and as a result, you can't blame us for the poor performance of retail sales last month.
Y'all let retail sales dry up approximately -1.1% in December, aka the holiday season. In case it's not obvious, that's a key time of year for retailers like Target and Best Buy that rely on solid holiday numbers to drive their share price and fuel growth. Now, these firms don't report earnings for a while, so we can only speculate, but let's just say this isn't exactly a good sign.
Moreover, retail sales for November were revised down at the same time, going from a decrease of -0.6% to a decrease of a full -1%. Wow, y'all really exploited those Black Friday deals, huh?
But this slowdown in retail sales is indicative of a larger and spookier trend. Falling endpoint sales is maybe the clearest possible sign of decreasing demand for goods among consumers. And that, of course, bleeds into things like the -1.2% drop observed in manufacturing production.
With consumer spending being roughly two-thirds of the U.S. GDP in any given year, you might be thinking, "yeah, we're f*cked; better start building my bunker." I wouldn't blame you, but don't go start digging in the backyard just yet.
Consumer spending includes a whole lot more than just retail spending; on the other side of the coin is service spending, which (conveniently) is expected to semi-make up for the retail's downbad month.
For example, compared to a year ago, spending at food services and drinking establishments mooned 12.1%. Even after adjusting for December's 6.5% YoY inflation, that's some solid growth. I just can't tell if it's because grocery prices were so high that nobody wanted to cook or if consumers were so depressed about the economy that they chose to drink away their sorrows.
Regardless, we know one person who likes what he sees: JPow.
JPow has been on a demand destruction binge, kind of like Hannibal Lecter, but killing demand instead of real people. In his and the FOMC's view, the U.S. economy has been operating past its economic output capacity, driving inflation and all your other problems. But even as this lousy data rolled in, Fed officials still came out clamoring for +5% rates before we can chill out.
How much demand destruction is enough? As pointed out by leading economist and poet Cardi B, affording the eggs I was gonna throw at my neighbor's house is basically impossible now. When can we stop the madness, JPow?!
J.B. Hunt ($JBHT) ↑ 4.95% ↑
After a quick little fake-out in the morning, J.B. Hunt really turned things around for the rest of the day and finished up almost 5% despite a fat earnings miss.
EPS came in over 20% lower than consensus expectations, but according to analysts like Citi's Christian Wetherbee, "welp, could've been worse!" (That's a paraphrase btw. Please don't sue me Citi.)
Anyway, the transportation and logistics company suffered along with the overall economy as, like hinted at above, a slowdown in goods demand bled over into the shipping of those goods. Still, could've been worse!
Moderna ($MRNA) ↑ 3.32% ↑
This company is just about as automatic as Ray Allen from 3; it's just ridiculous. Getting drugs and other things through clinical trials is supposed to be hard. Moderna makes it look as easy as cheating on a test during peak C-19.
Shares burst up well over 3% yesterday on news that the firm's new vaccine meant to enter the RSV market-and rival giants like GSK and Pfizer-showed 84% efficacy in trials. Shares were up over 7.5% to kickstart the day. But hey, I'm sure investors weren't too pressed.
PNC Financial Services ($PNC) ↓ 6.04% ↓
I guess you don't have to be a bulge bracket bank to radically disappoint investors with your Q4 earnings. PNC has officially joined Goldman's party.
Shares in this "midsized" $60bn bank fell over 6% yesterday on yet another lousy bank earnings report. The firm narrowly beat on sales for the quarter but missed by nearly 12% to the downside on the bottom line.
Driving that miss was a real nice 69% increase in loan loss provisions from the prior period. Dumping money into a bucket meant to cover future losses is certainly not what anyone wants to see and seriously hurts final net income figures.
At the same time, coming out and estimating a 1% decline in the U.S. economy for the year, as PNC CEO Bill Demchak did, isn't exactly a great way to hype up investors. Why even say that? I mean, whatever happened to a good ol' fashion lie?
Coinbase ($COIN) ↓ 7.26% ↓
Well, at least it's not just the TradFi gang that's getting utterly disrespected by investors this week.
Most of the time, when your stock is down nearly 80%, companies try to expand their business and grow. Coinbase took a, well, different path, deciding and announcing yesterday to pull out of the Japanese crypto market, aka the world's 3rd-largest economy. Yeah, bold move.
The company said it was "reviewing its business" in the island nation. If you're reading this from Japan (first of all, that's dope), you'll still be able to gamble degenerately until February 16th, the date by which funds must be pulled out. Try not to blow up until then.
Microsoft Joins the Club
Generally, clubs are something most people want to be a part of. Yeah, not this one.
No. This club we're referring to is a group of (mostly tech) companies that have been dumping employees like they just drank their morning coffee.
In case you didn't hear, Microsoft came out yesterday morning-almost out of nowhere-and announced plans to cut up to 10,000 people from their ranks, amounting to about 5% of the firm's workforce.
At the same time, Amazon's RIF of 18,000 Amazonians began actually taking effect. Usually, we're jealous of those tech workers, but aren't you glad you didn't pivot into a coding career now?
In all likelihood, it's probably not those coders and engineers getting slashed first. Tech companies need those workers like banks need douchebags-they keep the firm going. Support staff, however, were a huge part of the 40,000 employees Microsoft added between the Summers of 2021 and 2022, and they're likely the first to face the chopping block.
If we want to take the early dystopian view, this could be an indirect iteration of AI finally starting to replace us en masse. Just days before announcing this 10,000-strong layoff, Microsoft announced plans to invest up to $10bn in ChatGPT maker OpenAI, a firm they've already invested +$1bn into.
All in all, these tech layoffs are as much a sign of the hype of the last few years as they are a sign of the economic tears flowing across America today.
For instance, Apple famously avoided a massive ramp-up in hiring even as former Fed Chair Janet Yellen (JYell) and JPow kept and took rates to 0. And who's the only major U.S. tech firm not to announce a multi-thousand-person RIF? Yup, the Kings from Cupertino.
That doesn't mean it's all fine and dandy under daddy Tim Cook. They've got their own issues (shoutout China). But it does suggest that perhaps if these companies hadn't gotten drunk-no, absolutely hammered-on free money in the past few years, not as many livelihoods would be disrupted now.
There's a lot of ways to view this trend, but it's clear that tech companies, along with the banks as shown by the spike in credit loss provisions we've discussed over the past few days, do not foresee a happy near-term economic future. Fingers crossed that these groups of the (alleged) smartest people in the world are way wrong.
The big question: Will tech layoffs continue throughout 2023, and how will massive cuts like this ultimately impact the employment rate and mix throughout the year?
Yesterday - What can travel around the world while staying in one corner?
A stamp.
Today - It's 100 bananas off the WSO's PE Interview Course for the first 10 respondents. LFG!
What is special about these words: job, polish, herb?
Shoot us your guesses at [email protected] with the subject line "Banana Brain Teaser" or simply click here to reply!
"If you don't know who you are, this is an expensive place to find out." - George Goodman (aka "Adam Smith")
Happy Investing, Patrick & The Daily Peel Team
Was this email forwarded to you? Sign up for the WSO Daily Peel here.