Falling Prices = Rising Affordability | The Daily Peel | 12/12/22

Dec 12, 2022 | Peel #356
Happy Monday, apes.
They say sometimes nothing happens for a decade, but then a decade happens in weeks. Well, it looks like this week is set to give us a decade's worth of excitement in just the first half. Scum Bag-Fraud will testify, the November CPI drops, JPow and the FOMC gang will meet, and the World Cup semi-finals are all going down this week…and that's all happening before Thursday.
Grab some popcorn and strap in. It's gonna be a fun few days.
Let's get into it.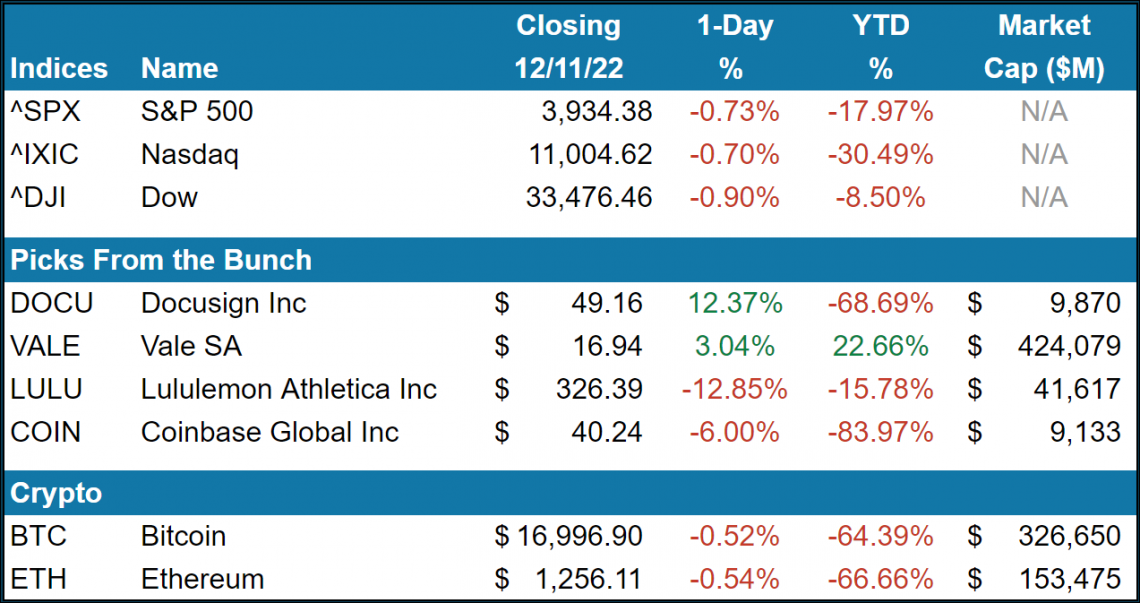 Make Money in Real Estate Like the 1%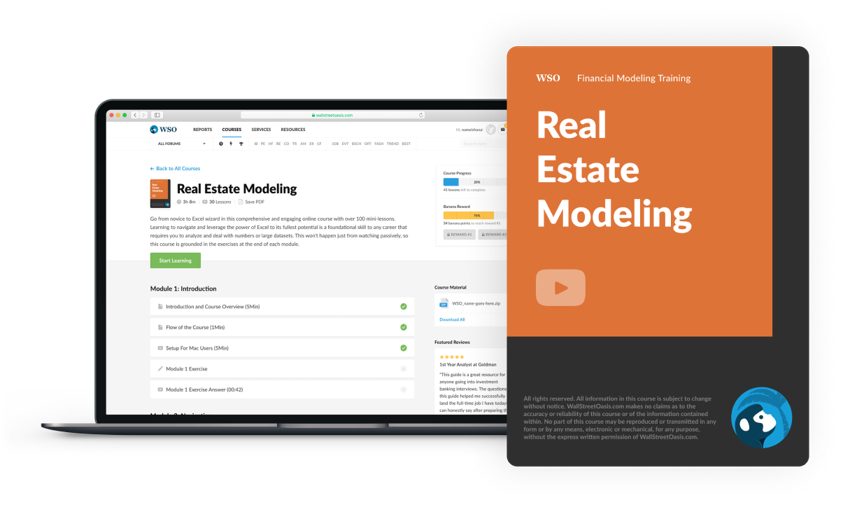 Passive income is all the rage on TikTok these days. This magical stream of money that builds while you sleep, day after day, seems too good to be true.
Passive income can come from a bunch of different places, but real estate might be the king of them all. Returns tend to be stable, and in the right market, can provide equity growth along with checks coming in every month.
Breaking into the industry is the tough part-unless you rub elbows with the 1% of the 1%, you'll need a broad toolkit to prove you have what it takes.
That's where WSO's Real Estate Modeling course comes in. Whether you're looking to manage office buildings or oversee a residential portfolio, we'll teach you the tricks of the trade. Packed video lessons range from the basics of multifamily modeling to the nitty-gritty of GP vs LP equity.
Since we've got a soft spot for Peel readers, we're also giving out free access to our Powerpoint Course for the first 50 Peel readers to sign up for the RE course by the end of the day. Don't let this fall to the bottom of your to-do list, spots are filling up fast.
Sign up today and get in on the greatest wealth building machine of all time.
Falling Home Prices? More like Rising Affordability
Having a house is pretty important. Not only for, like, you know, a place to sleep and everything, but for most Americans, their home is their largest and most important financial asset.
Anticipated price appreciation and the ability to borrow against it make housing a pretty damn important industry in this country.
But now, some experts are warning of a 20% nationwide drop in home values. The last time something like that happened? Well, let's just say they made a movie about it.
Let's backtrack. Since the pandemic emerged, U.S. home values saw an increase of nearly 45% in just over 2-years. For context, that's generally how much home values increase in more than a decade. To say this market has performed anomalously since 2020 is the understatement of the century.
But now, with the tide of rising interest rates set to slowly crash over U.S. housing, most experts anticipate a fall in home prices and a drastic one at that.
According to Ben Carlson at A Wealth of Common Sense, only three other times since 1987 has the index for national home prices (the Case-Shiller Index) fallen on a year-over-year basis. The first was seen in the early 1990s. For the second and third, please see the above-referenced movie.
If, in 2021, you predicted home prices might just mill about at these rooftop levels, people probably would've said, "yeah, that's a fair take." But, in 2022, if you were to make that claim in the face of 6-7% mortgage rates, you'd be forced to surrender your degree and maybe even your high school diploma.
Already since June, we've seen a nearly 3% drop in the Case-Shiller U.S. home price index. With rising rates, this is expected. As you have to pay marginally higher rates on any given asset, the principal value of that asset will fall in tandem, reflecting decreasing demand in the face of rising interest payments.
This decline is likely to continue in 2023. Rates look poised solely to continue to rise, and home prices will fall alongside. But given starkly superior credit profiles of buyers and stronger balance sheets at banks and homebuilders, don't be calling yourself the next Michael Burry just yet.
But downturns in housing have historically been a leading indicator for overall economic downturns. Housing is about as sensitive to macro elements like rates, supply chains, inventory levels, and a whole lot more as they get. Just take a look at this: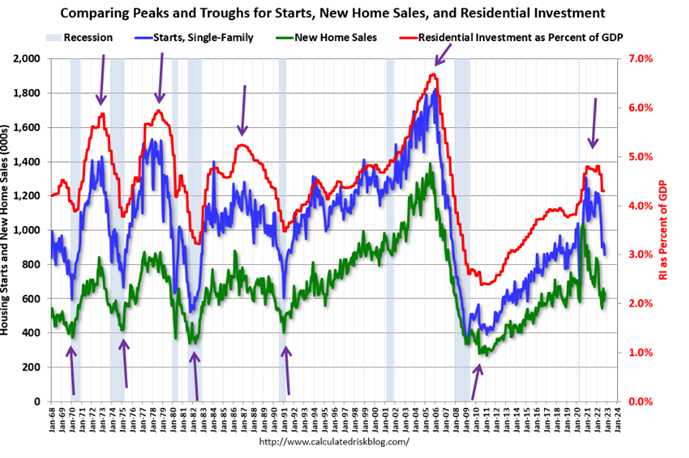 Now, to wrap up: all of this may seem scary. Since 2008, any whisper of falling home prices sends traders up in arms. But most of you out there are hella young and still in college. This could be a great sign for you, as falling home prices simply mean greater affordability for buyers. The question of if sellers will be willing to meet that demand is a valid one, but people gotta move, and builders gotta sell, eventually.
DocuSign ($DOCU) ↑ 12.37% ↑
Signed, sealed, delivered (no pun intended). That's a quick summary of the stellar earnings report that DocuSign just delivered, and Wall Street is loving it.
Shares surged 12.4% on Friday as the digital signature provider beat the hell out of both its own and analyst's expectations. Sales were up 18% YoY at $645mn while billings, renewals, and margins all crushed those guesstimates, too.
Still, the stock's price remains down a real nice 69% in 2022. After seeing these results, I have to ask…you buying the dip??
Vale SA ($VALE) ↑ 3.04% ↑
Not sure if it's pronounced "v-ay-l" or "v-all-ay," but nothing matters less when the stock is looking this good.
Shares in the Brazilian-based materials and logistics company spiked over 3% on an upbeat note from analysts at Morgan Stanley, citing a "cocktail of catalysts" from enticing iron ore price trends to China's cancellation of zero C-19 policies.
And, at a 4x P/E multiple, this could be like the stock equivalent of me getting my brand-new Acer monitor for $25 on Black Friday. (Weird brag?)
Lululemon ($LULU) ↓ 12.85% ↓
Murphy's Law weighed on Lululemon on Friday as everything went swimmingly for the athleisure apparel maker last quarter…everything except its share price.
Lulu stock plunged nearly 13% to close the week as the company reported a beautiful beat & raise report for the third quarter, upping full-year guidance as well.
But not a single person on Wall Street cared. Declines from gross margins to that of net income have investors hyper-concerned with the firm's profitability. Why they didn't take advantage of inflation to raise prices and avoid this mess is beyond me, but hey, there's always next quarter!
Coinbase ($COIN) ↓ 6.00% ↓
When it rains, it pours. And when it's nonstop downpouring all over your industry, you lose well over 80% of your market value. But, the pouring didn't stop there as Coinbase tumbled another 6% going into the weekend.
For obvious reasons, the stock has been under pressure lately. But on Friday, shares dove right alongside price action in the broader DeFi market.
Now, the firm is practically begging users to convert their potentially-toxic holdings of USDT (Tether's stablecoin) into that of USDC (by Circle). Just one letter makes a big difference, but this has to have already-beleaguered investors even more concerned.
But Coinbase did get some good news this weekend as the Supreme Court agreed to hear the firm's appeals to a few court cases, one involving a pyramid sche-sorry, Dogecoin.
The Day the Movies Died
Singer Don McLean went through enough pain on February 3rd, 1959-aka "the Day the Music Died"-as is clearly displayed in his 1972 hit song "American Pie."
But now, I'm just glad he didn't have to experience March 11th, 2020-aka "the Day the Movies died" (c'mon, help me coin that term). A person can only handle so much heartbreak…
When the CDC, WHO, and other acronym'd organizations declared C-19 a "global pandemic," they also unknowingly dealt a seemingly lethal blow to the way in which the movie industry used to operate.
In the theater biz, the term "box office" basically refers to ticket sales for a certain movie. It's a useful measurement of hype around a film release. And in 2022, box office numbers were so out of whack when compared to years past that we just have to talk about it.
First, some data. Let's check out the "big" winners from 2022. In order, the top-grossing box office releases for the year were:
Top Gun: Maverick - $718mn
Doctor Strange in the Multiverse of Madness - $411mn
Black Panther: Wakanda Forever - $410mn
Jurassic World: Dominion - $376mn
Minions: The Rise of Gru - $369.5mn
Without even adjusting these figures for inflation, we can see the top performers greatly underwhelm their counterparts from 2019, when Avengers: Endgame put up $860mn.
Moreover, I'd love to be able to apply some kind of quality adjustment here. We don't do bias at the Peel, but the Minions series may be one of the worst things to happen to a society.
Anyway, the point here is obvious. Theaters are trying their hardest to woo viewers back in, but it's incredibly hard for inconvenient parking and overpriced popcorn to beat sitting on your couch and not having to put pants on.
Of course, it's a bit more complicated than theater-goers sticking to the couch. For example, Netflix has announced it will be releasing the second Knives Out movie in theaters for all of one week. Some say this shows that the silver screen still carries weight, while others claim this is simply an eligibility move to get in contention for an Academy Award.
Thankfully for poor, sweet Don McLean, movie theaters aren't totally dead yet. But then again, if (maybe more like when?) that time does come, hopefully, we get another banger like American Pie.
The big question: To what degree will streaming services replace the classic experience of going to a movie theater? And how much did C-19 ramp that up?
Friday - You are running in a 5K marathon, and you have beaten the person in second place. Where are you?
2nd place. By overtaking them, you are now tied for second. To move into second place, you have to pass them.
Today - It's 100 bananas off the WSO's Real Estate Modeling Course for the first 10 respondents. LFG!
I have a money box that's 10 inches wide and 5 inches tall. Roughly how many bills can I place in my empty money box?
Shoot us your guesses at [email protected] with the subject line "Banana Brain Teaser" or simply click here to reply!
"You learn in this business: If you want a friend, get a dog." - Carl Icahn
Happy Investing, Patrick & The Daily Peel Team
Was this email forwarded to you? Sign up for the WSO Daily Peel here.