Hell of a Week | The Daily Peel | 6/21/22
After a roller coaster of a week, markets were relatively tame on Friday. The VIX is still elevated, closing above 31. BTC and ETH are getting crushed, with BTC trading briefly below 17.8k and ETH teetering around 1k. Oil prices fell sharply, with investors worrying that the inbound recession might chop demand for energy.
At the end of the day, markets were flat. The Dow lost 0.13%, the S&P was up 0.22%, and the Nasdaq climbed 1.43%.
If you're looking to build a strong foundation in private equity, Wall Street Oasis's intensive, 3-day PE Master Bootcamp will give you the skills you desire to skyrocket your career in PE. From deal flow to LBOs, learn from proven industry professionals and set your career up for success.
Let's get into it.
Yesterday - How many bananas can you put into an empty container? A single banana.
Today - For today's BBT, we will chop 500 bananas off of our Private Equity Master Bootcamp for the first 15 correct respondents. This isn't a gimmick, apes - it's the real deal.
What makes the number 8,549,176,320 unique?
Shoot us your guesses at [email protected] with the subject line "Banana Brain Teaser" or simply click here to reply!
Did We Miss Out? - I took a little road trip this weekend, about 5 hours each way; the reason why it was only a little road trip was that I don't want to pay for gas right now. It's literally too damn high.
Unfortunately for most Americans, there's no end in sight to the hikes in gas prices. But that might be okay.
High gas prices are great for EV sales. Analysts estimate that 8.7Mn EVs will end up in driveways or garages of consumers in 2022. While this is a revised estimate that was slashed from 9Mn, the pullback is due to economic headwinds, not an appetite for Internal Combustion Engine (ICE) vehicles.
Indeed, analysts estimate that VW EV sales might overtake Tesla by 2024, and even Ferrari wants to be 80% battery-powered by 2030.
While this might sound like sacrilege for the car buff, there's a trend towards EVs because going green is en vogue. Play the ESG theme song; you get the idea.
The messaging, spin, and rhetoric in America for the better part of a decade is that internal combustion engines that require dirty gasoline are bad. Batteries that run on electric power = good. It's that simple.
Even the business incentives are aligned to move away from oil refining capacity. There hasn't been a new start project to build a refinery in the US for forty years. Mind you, building one is not an overnight affair.
If you thought building your custom dream home took a long time, a refinery is basically a one-off snowflake that takes years to get right. Did I mention the cost? There's that, too: the price tag has a hell of a lot of zeroes.
Some people say "the only problem" with EVs is the charging infrastructure, that it's not there yet. Well, we can skip the argument about "the only problem" because I assure you that only a 200-mile range on a 50k-dollar vehicle has more problems than just where to charge it.
However, these cats do have a point: good luck driving anywhere outside the local area without extensive route planning and potentially long detours with long stops. In other words, your map service of choice should provide longer time estimates for trips away from your house.
Charging infrastructure won't be plumbed in overnight, but arguably this is the direction that people want to go.
There might be an opportunity here to identify and source solid positions in developers and deployers of the technologies that will facilitate moving away from ICE and towards EVs.
It's not an overnight guaranteed moneymaker, but it might make for a nice long play in a down market.
WSO's Private Equity Master Bootcamp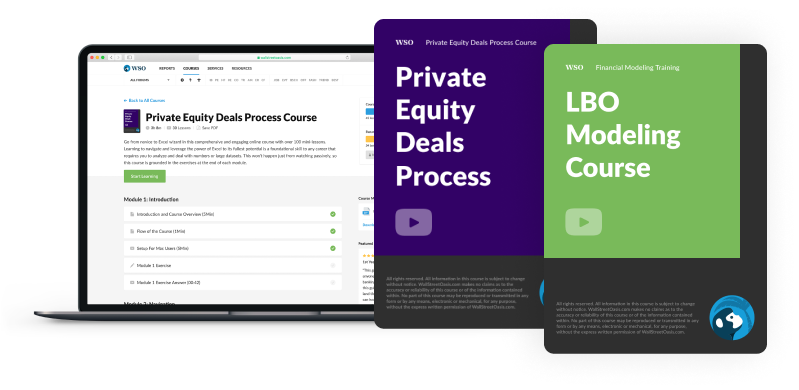 If you're looking to build a strong foundation in private equity, Wall Street Oasis's intensive, 3-day live Private Equity Master Bootcamp will give you the skills you desire to skyrocket your career in PE. From deal flow to LBOs, learn from proven industry professionals and set your career up for success.
We offer hands-on instructor interaction to ensure you absorb the fundamentals of PE and beyond while meeting your learning objectives. If you're ready to make a renewed commitment to your success, join us July 27-29.
Airbnb ($ABNB) - Shares of the crowdsourced lodging provider climbed on Friday, gaining some 6.68%.
During the last session, we saw somewhat of a trading reversal for travel stocks, as pent-up demand for travel just might outbid a softening consumer amongst sky-high prices. $ABNB was a leader amongst this group, although it still carries only a HOLD rating from most analysts up and down Wall Street.
American Express ($AXP) - Amex saw its shares pop on Friday, ending the day up 4.86%.
I'm not sure if this is completely related, but it sure is cool: $AXP and $DAL debuted a new partnered card that is allegedly made of real airplane metal. Where can I sign up?
Chevron ($CVX) - While there wasn't any material, ticker-specific news concerning $CVX, the company traded lower by 4.57% on Friday.
Oil prices have declined more than 10% from their recent highs, and investors are concerned that the record profits for one of the biggest energy companies in the world might not continue once the music slows. The energy trade has been fruitful this year, with the $XLE S&P Energy ETF climbing almost 30% YTD in this bear market.
Match Group Inc ($MTCH) - Match Group, the owner of a portfolio of dating services and applications, retreated 5.96% on Friday. Investors were swiping left on this bad boy all day, even as the Nasdaq rallied.
Maybe the days of meeting online are dead? Isn't Hinge so 2021? Perhaps as the world literally forgets C19 (kinda like Florida has), young people will go back to meeting one night stands and significant others in person like civilized, grown adults.
Now It's Serious - With its 75 bps rate hike, the market is starting to garner that the Fed is pretty f*cking serious about taming inflation.
And why wouldn't the Fed be serious about it? After all, full employment and stable prices are major components of the Fed's mandate.
Well, not so fast. I'm in the camp that the only way to trim inflation is to force a recession, and that will happen when rates rise enough to force some unemployment into the tightest labor market that I personally have ever seen.
This recession might be very, very bad for politicians who are currently in office.
Regardless of your political party, incumbents will be subject to spin that this is their fault. Regardless of what your this is, it's on them.
You name it: higher prices, unemployment, the war in Ukraine, $7 gas by the end of this summer, the Celtics losing in the NBA finals… personal attacks in the form of political ads will blame those currently with their butts in seats in legislatures and capital buildings across the country.
But if we don't tame inflation, the working class will have their itty-bitty salaries eaten away by the cruelest and most regressive tax there is.
To me, this sounds like a bit of a pickle, but to a really clever dude named Joseph Heller, it probably sounds like "damned if you do, damned if you don't."
Pick your poison, Apes. Neither outcome is good for blue-collar workers.
It's a hard time to be a bull. But if you know what you're doing and you have a plan that's worth sticking to, you might just uncover a bull market even in volatile times. The trick to winning that race is getting there first.
"The US government has a technology, called a printing press (or today, its electronic equivalent), that allows it to produce as many US dollars as it wishes at no cost." - Ben Bernanke