Inflation In Fed Speeches | The Daily Peel | 3/22/22
JPow has found a new passion: ruining the hopes and dreams of those of us optimistic on the U.S. economy and stock market. Nice, bro. But still, as always, gains could be found somewhere, like in treasury yields and commodity (*cough cough* oil) prices. Kicking off the week, the Dow ended 0.58% lower, with the Nasdaq losing 0.40%, and the S&P seeing a slight 0.04% dip.
Apes, our stock portfolios go up one day and down the next. I know mine does. It's clearly time to look beyond traditional asset classes.
Did you know investing in music rights, video games, sneakers, farmland, tickets, domain names, and watches is an option? Alts analyzes the heck out of alternative investments and shows you what's good.
Check it out here. And don't worry, it's free.
Putin is big mad that Biden called him a "war criminal" and threatens to cut ties between the two powers
We keep track of what's happening in the stock and bond markets. Now here's what 35 other asset classes are up to.
America's Doctor warns COVID cases could very likely spike once again soon
The SEC unveils its long-awaited proposal to go green
Move over, Peter Schiff, Bloomberg Opinion has taken the crown for worst take of the year with this out-of-touch bullsh*t on inflation
Anaplan is joining the Thoma Bravo family through a cool $10.7bn buyout
Amazon and MGM are cleared to couple up for now, but the FTC warns of potential future challenges to the deal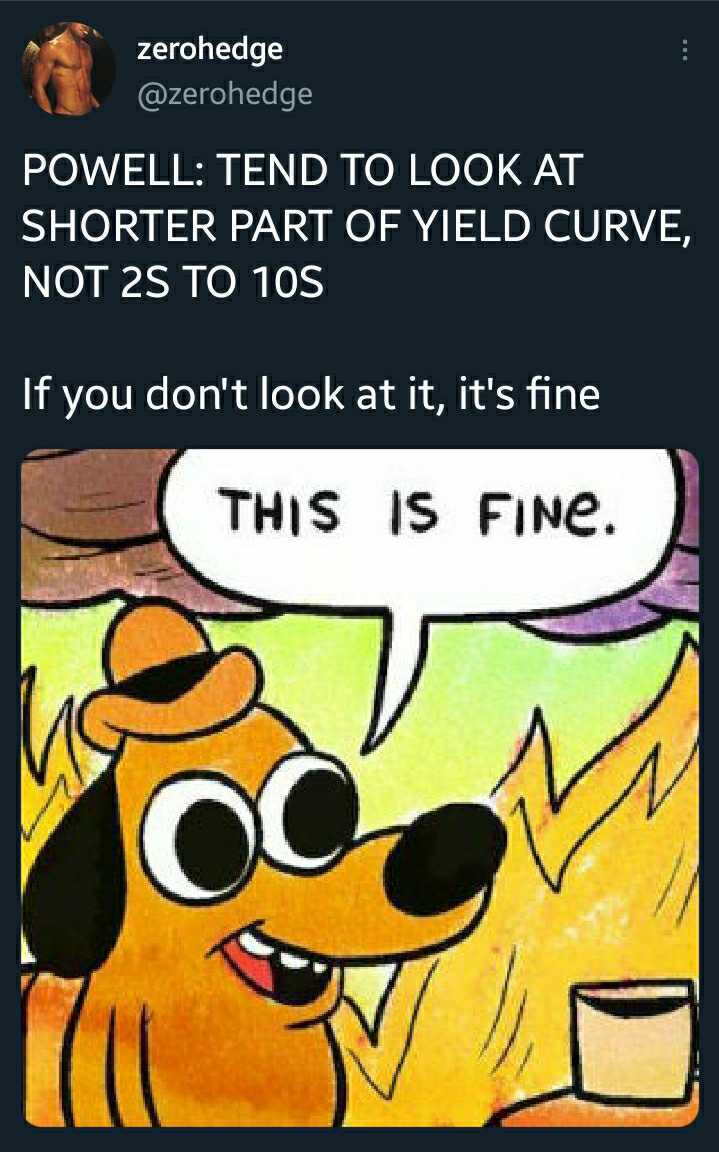 JPow Speaks - Due to inflation, the number of Fed Chair speeches in the past week have increased to 2. That's right, this wild 100% gain in speeches from JPow has roiled markets, but hey, at least we got an excuse to stare at his beautiful face again.
You know inflation is bad when it starts to leak into the number of Fed speeches we get. Only 5 days after blessing the world with his presence on Wednesday of last week, Powell took the mic once again to drop some bombs on markets. 
And that's not a joke - literally the second JPow started to get into the plans of monetary policymakers, the S&P and other U.S. equity indexes took a turn for the red.
Despite markets reacting with a sense of drama that Shakespeare could only dream of, the story is largely unchanged. JPow's focus in his speech and Q&A centered around explaining just how ready and willing the Fed is to jack up rates quicker than expected. This was the sense that intuitive traders took from Wednesday's meeting, but Powell's confirmation of this sentiment weighed heavily yesterday.
Specifically, Chair Powell voiced things like "if we conclude that it is appropriate to move more aggressively by raising the federal funds rate by more than 25bps at a a meeting or meetings, we will do so." The key word in there is meetings. 
Before this speech, traders were largely of the belief that a 50bps move was on the table in May, but JPow's opening of the possibility for more than one 50bps hike in 2022 is not something we were mentally prepared for.
Additionally, JPow said some other particularly fear-mongering statements. When asked what would stop the Fed from a 50bps hike in May, Powell simply stated "nothing." He showed a willingness for the FOMC to enter a "restrictive" monetary policy environment, as opposed to finding the "neutral" level everyone was already freaking out about. 
And lastly, Powell also dropped a nuke in expanding "to the extent that [the FOMC's view on the nature of inflation] continues to fall apart, my colleagues and I may well reach the conclusion that we'll need to move more quickly."
It wasn't exactly your typical Fed meeting. Since March 2020, JPow has been the king of bankrupting bears and perishing puts. Now, it looks like the tables have turned, with the Powell Pivot really just being a switch to "f*ck your calls." Watch out, bulls.
Beyond Stocks And Cryptos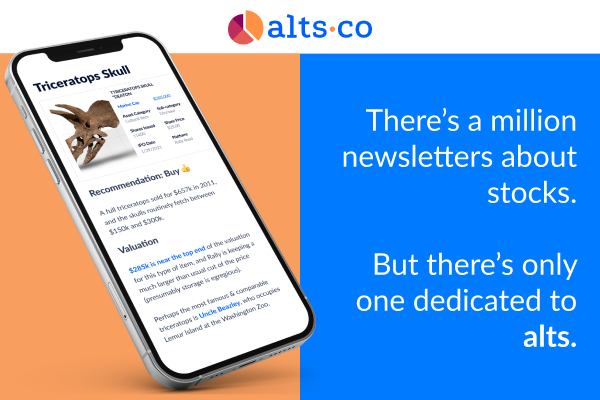 WSO will never stop tracking the emerging investment trends and shifts reshaping our future.
One huge trend right now is alternative assets.
NFTs, music rights, video games, sneakers. These days there are more options than ever. But the complexity is daunting.
That's why I'm delighted to highlight Alts.
Stefan & Wyatt's newsletter specializes in demystifying non-traditional investment markets.
Want to look beyond stocks and crypto? Join 30,000 others and see what you've been missing.
Alleghany ($Y) - Don't you just hate when you have like, say, $144bn extra dollars lying around? Me too, and so does Warren Buffett. Thankfully, he's finally putting some of it to work.
In his latest annual letter to shareholders, Buffett commiserates with investors about all this extra dough within the company. Seen as a drag on returns, the 91-year-old has at long last found somewhere to deploy a small portion of that cash.
Yesterday, we learned that Berkshire will acquire Alleghany Corp, a large reinsurer, for $848.02/sh, or about $11.6bn. As this was roughly 30% over Friday's close, shares had a helluva day yesterday, gaining 24.9% to close at $844.60.
Energy Stocks ($XLE) - The batteries powering energy stocks lately remain fully charged. Shares continue to push electrifying gains in an attempt to shock the S&P back to life.
Okay, the corny half-puns are over. You can read the rest without cringing now. Energy stocks did rise rapidly, pushing the SPDR sector ETF XLE up a massive 4.0%. 
Driving this was largely the renewed uproar in oil prices, pushing both Brent and WTI up at least 7.1%, with the benchmarks respectively sitting at $116.23 and $112.03 at the time of writing.
Finally, we can answer the age-old question of "War, what is it good for?": Oil stocks.
Boeing ($BA) - They say 13 is the unlucky number, but for Boeing, it has got to be 737. While it wasn't the infamous 737 Max, another Boeing-made aircraft christened by the 737 has crashed in Guangxi Province in China.
Not much is known of the cause or results of the crash, but aircraft experts describe this model, the 737-800 NG, as "one of the safest aircraft ever made." Flight MU5735 was carrying 132 passengers from Kunming to Guangzhou and fell from ~30,000ft. 
To no surprise, Boeing, along with flight operator China Eastern Airlines, had their shares hammered yesterday. $BA lost 3.6%, while $CEA sank 6.3% as a result. 
Domino's Pizza ($DPZ) - For a pizza shop, Domino's lately has been struggling to make any dough.
Shares are down nearly 30% YTD. The pain really began with the company's big earnings miss a few weeks ago, citing rising costs in both product and labor that presumably has only gotten worse. 
As if that wasn't enough, longtime CEO Rich Allison is stepping down from the top position. $DPZ investors far and wide had a huge on crush on him, so expect the tears to flow for some time.
Yesterday, the pizza chain's poor 2022 performance kept right on pace, losing 3.8%.
It's Not Just Oil - You've undoubtedly heard a lot about the massive rise in energy costs seen lately (again, thanks, Putin). But one that's getting talked about a lot less, despite being arguably much more important, is food.
It turns out that the so-called "breadbasket of Europe" that is Ukraine makes a lot of food. Globally, roughly 25% of wheat and 20% of corn comes from Ukraine. According to Barron's, experts anticipate more than 30% of Ukraine's total cropland will not be planted this year, and at the same time, much of that cropland could quickly become a warzone.
Adding fuel to the fire, Ukraine's ports are basically all closed, meaning exports meant to leave the continent now must add a few stops to their journey in places like Romania or Slovakia. Of course, this drives up cost, with the WSJ estimating a 10-15% increase across Ukrainian food exports.
If that doesn't sound bad enough, trust me on this, it's horrible. Sure, countries like the U.S., U.K., Germany, and other developed nations will likely not be too affected by the scarcity and price rises outside of financial markets. 
On the other hand, less developed nations depend on Ukraine's wheat and corn. I hate to end the Peel on a bad note, but we could see a tragic uptick in famine and starvation on the global front.
Happy Tuesday.
"Bull markets are born on pessimism, grow on skepticism, mature on optimism, and die on euphoria"  
- Sir John Templeton