Is an Economic Slowdown Coming? | The Daily Peel | 6/9/22
Futures pointed negative yesterday morning. Tech continued its biggest tumble since 2002. WTI Crude traded higher again, closing above $122 a barrel, and gas prices moved higher. Investors are spooked that there is a recession coming. Satoshis and Ether are boring lately, and some of us are starting to feel the squeeze with our personal spending.
At the closing bell, the Dow shed 0.81%, the Nasdaq lost 0.73%, and the S&P was down 1.08%. Not a great time to be a bull, apes.
Ready for a caffeine kick? Caplinked has joined WSO to offer members "caffeine for quotes". Get a week's worth of Starbucks just for requesting a quote. You could also come away with a $500 Amazon gift card. Fuel up Now
Let's get into it.
Yesterday - A Daily Peel subscriber was born in 2002 but today is their 23rd birthday. How? They were born in hospital room 2002.
Today - We'll knock 50 bananas off of WSO's VC course for the first 15 correct respondents. Here we go:
Arnold Schwarzenegger has a long one. Michael J. Fox has a short one. Prince does not use his. Bill Clinton always uses his. The Pope never uses his. What is it?
Shoot us your guesses at [email protected] with the subject line "Banana Brain Teaser" or simply click here to reply!
Declining Imports - We heard on Tuesday that imports into the US fell 19%, declining for the first time in 19 months.
This could be good news for the upcoming GDP print, as imports take away from domestic GDP dollar-for-dollar.
What might that mean? Well, if GDP doesn't contract again this quarter, we're not technically in a recession.
But it's not that simple. There are many factors at play.
Ukraine. Inflation. Energy Prices. QT & rate hikes. Supply Chain. None of these challenges are quite yet solved. Some of it we think there is a solution to, but frankly, no one has a crystal ball.
While my base case is not that 8% inflation will stick around for years, I do think that inflation will be around at higher than "comfortable" levels for a good long while.
One challenge with policymakers is that it's usually hard for them to be correct. The same goes for our Fed. While the Treasury has walked back Joey B's former commitment to the word "transitory" because of, well, politics, you won't hear as strong of a mea culpa from Daddy JPow.
Sometimes the Fed gets it wrong. The hope is that mistakes are recognized early, and fixes are implemented in short order.
But that also isn't guaranteed. Just like a soft landing – there's no assurance that we won't plunge into recession, however deep, during this tightening cycle.
If this is on your radar, you might consider investing in places that hold up well in a recession. Lately, these would be utilities, non-cyclical names, big dividend payers, and energy names, to name a few.
I just hope I don't have to dust off my recession investing playbook anytime soon.
Coffee is for Closers – And we're giving it away!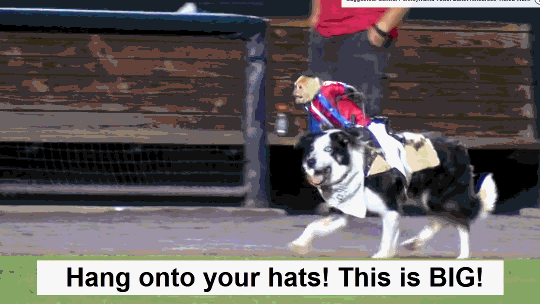 Have we got a deal for you! As an exclusive offer to WSO members, Caplinked will give you Starbucks coffee for the week just for requesting a quote. You'll also be entered to win Amazon gift cards valued at up to $500.
Caplinked is a better platform at a better price. Founded in 2010 by Eric Jackson (PayPal's first head of US Marketing), Caplinked has become a leading option for boutique firms, the largest investment banks, and everything in between.
Casinos ($LVS, $WYNN) - Las Vegas Sands and Wynn Resorts had strong showings yesterday, finishing the day up 4.35% and 4.18%, respectively.
After not being able to make any money in the Wall Street casino 9:30-4 or in the crypto casino 24/7, some of you degens have turned to actual gambling. I can't blame you; my portfolio looks like it spent one too many Gin and Tonics at a blackjack table on a weekend bender.
Carmax ($KMX) - After having their price target slashed two days ago, these used car gurus had a strong day, rallying 4.08%.
When used car prices are literally higher than new car prices for some models, you know that markets aren't efficient. And it turns out $KMX is reaping the benefits of inflated used vehicle prices.
As someone who has put a toe into the used car market in the last 18 months, I assure you it is just as fun as buying a house right now.
Carnival Cruises ($CCL) - If you're betting against major cruise operators right now, you wouldn't be the first. After being forced into port for weeks and months at a crack and shelling out waves of cash to keep their vessels literally afloat, some predict that there might be a cash crunch for the likes of $CCL.
I like to call cruise ships floating petri dishes. You're going to bring home whatever else is on the ship, not just a souvenir mug for your margarita. Yesterday, shares of $CCL shed 6.17% on fears of looming cash flow challenges.
Intel ($INTC) - Well, the outlook for Intel doesn't look pretty, at least according to Chris Danely at Citi. He thinks the bear case for the tech giant is going to be here sooner rather than later.
That's bad news for shareholders, and yesterday investors started to feel it even more so than $INTC's massive slide this calendar year. On the news of the guidance cutting party that Danely is preciting, shares of Intel fell 5.28%.
Crypto Regulation Thrash - There has been a debate for literally ever over what the hell Bitcoin is. Is it an asset? Is it a currency? Is it a security? Is it a commodity?
Or, as our boomer bosses say, is it a crypto?
Well, in short, even the alleged regulatory experts don't really know the final answer.
There is renewed debate over regulatory aspirations from federal lawmakers and whose bailiwick this is.
Some argue that crypto is a commodity, and the Commodity Futures Trading Commission should take the reins. Others think that these "coins" are securities, and your boys at the SEC should own the process.
A bill was introduced this week by two bipartisan senators who frankly have little to no experience in the finance space. Oh, and they're older than dirt. So I sure hope their respective staff knows wtf is going on with crypto.
These two want to call this proposed legislation "landmark," but there's not yet a lot of meat on the bone for it.
If you've taken an entry-level economics class, you know that any government intervention in a market inherently introduces inefficiency into that market.
The challenge here: there's a balance between government inefficiency and a "wild west" filled with fraud, Ponzi schemes, and cryptobros.
This could be something that the government gets right and enables protections for the average ape. Or, as per usual, the government could absolutely f*ck it up.
Say what you want about your politics; the government is categorically worse at everything than any participant in the private sector completing any function.
Let's just hope that the lawmakers don't f*ck this up so bad that crypto becomes so unattractive and only boomers understand it.
"My rule is to break one sweat a day." - Matthew McConaughey