Jackson Hole on Deck | The Daily Peel | 8/26/22
Markets opened slightly higher yesterday as stonks looked to make two consecutive days of gains.
All eyes are on Jackson Hole this week, and markets want to know if Daddy JPow is going to tell us what we want to hear.
At the closing bell, markets were up. The Dow was up 0.98%, the S&P was up 1.41%, and the Nasdaq had moved higher by 1.67%.
Get in on the fastest growing data room available today with Caplinked. From boutique firms to the big boys in IB and consulting, our digital data rooms are the right price while still housing the tools and functionality you need to get the deal done.
Set up your data room today
Let's get into it.
Yesterday - Matt is the fiftieth fastest and the fiftieth slowest runner in his school. Assuming no two runners are the same speed, how many runners are in Matt's school?
99 runners.
Today - It's two weeks of access to our corporate database for the first 15 correct respondents. LFG!
Once upon a time, there were seven dwarfs who were all brothers. They were all born two years apart. The youngest dwarf is seven years old. How old is his oldest brother?
Shoot us your guesses at [email protected] with the subject line "Banana Brain Teaser" or simply click here to reply!
In Daddy JPow We Trust - If investors could collectively bite their fingernails or move to the edges of their seats, whatever your analogy of choice is, it's happening right now.
Since 1982, the Kansas City Fed has hosted an economic symposium at Grand Teton National Park.
Inflation is at a 40-year high. Supply chains are still unhealthy. The labor market is excessively tight. Government spending, while not focused on stimmy of late, is still rampant as Congress targets inflation, green energy, climate change, and student loans through massive government outlays and handouts.
Indeed, the macro environment is a challenge, and investors are keying in on Daddy JPow's appearance slated for this afternoon to gauge the future of the Fed's interest rate outlook.
A hawkish Fed could push the bears over the top, driving markets to give back the gains they were able to string together over the summer.
A more dovish Daddy JPow could send markets ripping conveniently in time for the midterms in November.
A piece ran in the Journal earlier this week about the potential reality that the drivers of inflation in today's economy might not be a fleeting, ethereal temporary reality. What if these drivers are embedded in our economy and will be here to stay?
I don't have a great answer on whether or not I believe this theory, but if it's true, interest rates will never go back to zero again, economic growth in the West will slow, and we will need to get used to more frequent recessions.
What happens if the underlying economic mechanisms of a post-globalization global economy don't respond as effectively to traditional monetary policy instruments?
The answer, in my opinion, is decentralized finance.
I'm just kidding. Most of DeFi, as in at least 51%, seems like a bit of a Ponzi scheme. But we will save this for another day.
The Data Room Your Deals Deserve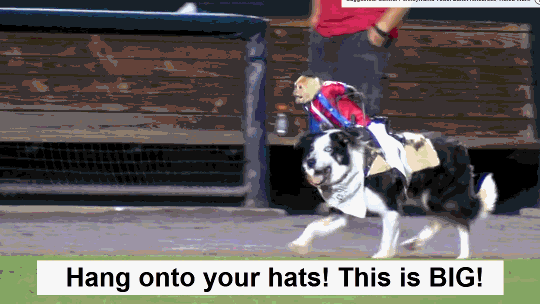 Get in on the fastest growing data room available today with Caplinked. From boutique firms to the big boys in IB and consulting, our digital data rooms are the right price while still housing the tools and functionality you need to get the deal done.
We want to bring quality and simplicity to your deals. Act now - when you request a quote for an upcoming deal, we will send you a 50 banana Uber Eats or Grubhub gift card!
Chinese Tech Companies ($KWEB) - Chinese tech was through the roof on Thursday.
This comes on the heels of news about a budding agreement between the US and China to allow inspections of some of these names.
This cooperation might alleviate some of the thrash surrounding the delisting rumors for many individual names.
Shares of the Chinese Internet ETF $KWEB were up 7.34% yesterday.
Snowflake ($SNOW) - Snowflake posted stellar earnings. Shares of $SNOW closed up 22.42%.
Their recent earnings report proved that you can still grow your business, even in tech, when macro headwinds are keeping tech growth at bay.
Their revenue numbers smoked analysts' estimates, bringing in almost 10% more cash than expected. Revenue growth gave investors the warm fuzzies that maybe, just maybe, Snowflake can continue to move in the right direction.
Peloton ($PTON) - Shares of the iconic pandemic stock cratered yesterday, losing 18.32%.
The IoT fitness equipment maker posted a massive loss, and it would seem that $PTON's restructuring and comeback plan is not going that well.
One day you're up, and the next day you're down. That's sometimes how the chips fall.
Dollar Tree ($DLTR) - Shares of $DLTR lost a lot of ground yesterday, closing down 10.11%.
Their customers are now paying a lot more for food as opposed to higher margin products like clothes or home goods.
The stock has been down seven straight trading sessions, a record for poor performance for them.
Post-Pandemic Normalization - We all know a person who is still more than a hair C19-crazy.
Still rocking the mask everywhere they go in public, quadruple boosted, hand sanitizer packets in their pockets, and a dispenser attached to their belt. They probably still dial into their work meetings over Zoom, and they definitely are still riding their Peloton bike at home instead of going to the gym.
I'd argue that if you followed stonks in 2020 that these two businesses, Zoom and Peloton, became symbols of the C19 bull run. Not only did they transform our lives during the pandemic, but their stonks were bulletproof. Whenever bad C19 news hit the tape, their shares ripped.
Further lockdowns in NYC and Italy because of overrun hospitals? $ZM and $PTON to the moon. The vaccine doesn't actually completely eliminate virus transmission? $ZM and $PTON up, up, up. A parade in P-Town, Mass results in like a thousand new C19 cases, 75% of which were fully vaxxed individuals? $ZM and $PTON soared. A new variant, a new lockdown, new side effects from the vax; you name it, these stocks ripped on any sort of bad news.
Then the C19 bubble burst. Peloton is down 69% (nice) YTD, and Zoom has cratered, down 54% this year. Peloton has fallen from over $160 down to single digits. Zoom is down from $559 into the $70s.
I personally am somewhat shocked at how quickly we have both forgotten about our C19 insecurities, as well as the push to forget some of the lessons that we learned during the pandemic.
First, we learned that the internet is a powerful tool over which most businesses can be streamlined and still effectively conducted.
Next, commuting sucks, and WFH bettered the quality of life for millions of people, all while enabling asynchronous, more convenient work hours for many of us.
Finally, sometimes telling other people, especially randos and strangers, that you want some personal space and that frankly, "if I don't know you, plz f*ck off" is perfectly acceptable.
Some of the most lucrative professions are clamoring to forget these lessons, our industry included.
Knowledge workers in big tech, software development, and finance are purportedly the most squeezed by new office policies demanding a return to the office, a return to commuting, and a push to utilize the high-rent office buildings that have sat near vacant for the last couple of years.
I've hinted at this before, but these new policies do not have workers at the top of the priority list.
If you're reading this prepping for your 9 am Zoom call while eating breakfast in your boxers, I'm more than a little bit jealous because I'm writing this in a pair of pants that are too tight from my C19 fifteen, wearing shoes that are uncomfortable, and drinking a $9 latte that I picked up on my way to my desk.
The labor market has changed; we will see if these tendencies are here to stay.
"The most contrarian thing of all is not to oppose the crowd but to think for yourself." - Peter Thiel