Like a Rock | The Daily Peel | 9/26/22
You know it's bad when the WSJ starts putting falling stock indices on their home page.
JPow's comments during the September FOMC were even more hawkish than expected. It felt like last week was when the market really started to take him seriously.
The dollar's been continuing its climb along with bond yields, both of which are at their highest levels since '08. Crazy times.
At the close, the Dow plummeted 1.62%, the Nasdaq nosedived 1.80%, and the S&P fell 1.72%.
Take your deal-making to the next level with Caplinked. Whether you're a mom & pop shop or one of the big boys, our digital data rooms give you the tools and functionality you need to get the deal done, at the right price. Set up your data room today
Let's get into it.
Friday - If an electric train is traveling south, which way is the smoke going?
There is no smoke, it's an electric train.
Today - It's 100 bananas off our M&A Modeling Course for the first 15 correct respondents. LFG!
I'm where yesterday follows today and tomorrow is in the middle. What am I?
Shoot us your guesses at [email protected] with the subject line "Banana Brain Teaser" or simply click here to reply!
Dry Powder for Days - When a bull market is running hot, there's no cooler place to park your money than venture capital.
Public markets don't have the same upside potential
Private equity doesn't have the same pizzazz as a hot new tech startup
Bonds are as unsexy as it gets
In the past, institutional investors would put a small piece of their capital into VC funds and have the rest well-diversified, knowing that there was a small chance one of the startups could go to the moon.
Then the likes of Masayoshi Son, CEO of Japan's Softbank, came along and decided to pour billions into the industry, lured by eye-popping returns and charismatic founders.
It's been a spectacular failure.
Back in May, Softbank reported a staggering $26bn loss from its Vision Fund, which focuses on venture investments
It's all fun and games when everybody's making money, but when market winds start blowing against you, look out below.
VC funds are now sitting on almost $300bn in dry powder, and they don't know what to do with it. Investing into an economic downturn feels reckless, but watching cash get inflated away isn't a good option either.
The big question: with sponsors returning SPAC funds to investors left and right, will these VC funds admit defeat and return capital to investors, or will they look for diamonds in the rough during a market downturn?
Bankers are old school. Deal-making shouldn't be.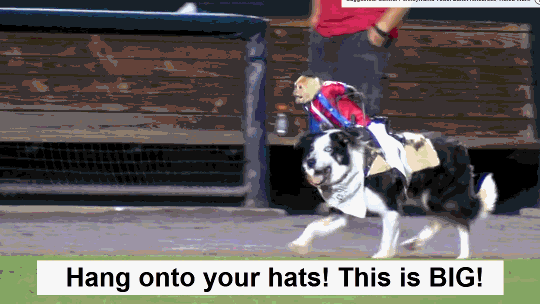 Pulling all-nighters during a merger is stressful enough. Worry less about sharing sensitive documents and data with Caplinked, the fastest-growing data room available today.
Whether your client is a sovereign wealth fund or a mom & pop shop, our digital data rooms have the tools you need to get the deal done.
When you request a quote for an upcoming deal, we'll send you a $50 UberEats or Grubhub gift card. Act now!
CBOE Volatility (VIX) - Conventional wisdom on The Street states that a bear market is usually paired with a spike in the VIX.
Historically, that relationship has been pretty solid, but this year has investors scratching their heads.
Despite carnage across the board, the fear gauge has been more subdued than expected.
That trend was bucked Friday as the VIX shot upwards. TBD if it will continue.
At the end of the session, VIX was up 10.02%.
Evaxion Biotech ($EVAX) - Skin cancer is the most common form of cancer in the U.S., and melanoma is the most deadly form.
Evaxion is a Danish company working on personalized treatments for melanoma, and it just enrolled its first patient in a new clinical trial, marking a critical milestone.
If the trial shows promising results, this tiny player could catapult itself into a multi-billion dollar giant in the huge market for skin cancer treatments globally.
$EVAX was up 20.99% by the end of the day.
Credit Suisse ($CS) - Not much has gone right for $CS for basically the last decade. Involvement in the 1MDB scandal and Archegos collapse are just a few of the big controversies they've been linked to.
It's struggled to compete amid all these issues, and there are rumors that its investment bank may be looking to exit the U.S. market.
A funding gap is also forcing it to look for new capital. Just a lot of bad vibes that sent the stock plummeting Friday.
$CS closed the day down 12.10%.
Carnival ($CCL) - The cruise operator is set to report earnings at the end of the month, and investors aren't expecting good news.
Travel stocks broadly got hammered after this week's 75 bps rate hike and associated comments from the Fed. It's no secret that recessions hit leisure companies especially hard.
To add to the woes, Carnival took on a sh*t ton of debt during the pandemic just to stay alive, and higher rates means higher debt service payments, further eating into revenues.
By the end of the day, $CCL was down 7.16%.
Thatchernomics Part 2 - In the span of just a few weeks, an entirely new leadership regime took hold in the U.K., and they're making bold changes that could either ignite a new era of British competitiveness or sink the economy further into a hole.
Liz Truss is hoping that her medicine of lower taxes and deregulation will unleash growth, following the Thatcher/Reagan model.
Investors aren't optimistic. Stocks, bonds, and the pound all fell through the floor on the announcement.
The tax cuts come just a few weeks after promising the government would take the brunt of the pain from higher energy prices.
Running up its credit card balance could be a risky move, especially since rising rates = higher debt service payments.
Many economists point to lagging productivity as the root cause of the U.K.'s economic problems recently.
If Liz Truss and team can unlock productivity growth, it could change Britain's near-term fortunes.
"Go for a business that any idiot can run-because sooner or later any idiot probably is going to be running it." - Peter Lynch