Markets Take a Breather | The Daily Peel | 9/2/22
Bring on September. Stocks had an August to forget, with the 3 major US indices dropping 4-5%.
Thursday was a wash. European and Asian indices got hammered, but US exchanges were mostly flat.
WTI Crude plunged to $86 a barrel, and bond yields are approaching their highs for the year.
At the close, the Dow gained 0.46%, the Nasdaq gave up 0.26%, and the S&P inched up 0.30%.
Interested in honing your modeling and valuation skills? This virtual, 2-day bootcamp will help you master MS Excel, leveraged buyouts, financial statements, M&A models, and valuations. This session is filling up; don't miss your chance to master these vital skills. Master Financial Modeling and Valuation
Let's get into it.
Yesterday - A girl was ten on her last birthday and will be twelve on her next birthday. How is this possible?
Today is her eleventh birthday.
Today - For this next BBT, we will chop 250 bananas off of our Sept 10-11 Financial Modeling and Valuation Bootcamp. Let's try this one:
You have two ropes that each take an hour to burn, but burn at inconsistent rates. How can you measure 45 minutes? (You can light one or both ropes at one or both ends at the same time.)
Shoot us your guesses at [email protected] with the subject line "Banana Brain Teaser" or simply click here to reply!
Bad News Is…Good News? - When a lack of demand is the crisis du jour for the American economy, it's pretty easy to separate good news from bad.
In that environment, new job creation, venture funding, and increased capital spending make the Fed, Congress, and everyday citizens hold hands and sing Kumbaya.
But when inflation is the final boss to be slayed, it's harder to separate up from down. A weak jobs report is normally considered a bad sign, but today, it could be a positive indicator of lower inflation.
Slowing mortgage demand usually raises alarms, but maybe it's a blessing in disguise since we're incapable of building enough homes for people in this country.
Daddy JPow's goals may not be totally aligned with Joey B here. The former wants inflation to come down at any cost, including economic pain.
The president wants inflation down too, but he knows that a worsening economy spells doom in the midterms.
Average joes across the country are probably somewhere in between. Everyone hates inflation, but recessions suck, too.
The "soft landing" that talking heads keep bringing up may be a fantasy. Stimmies are a hell of a drug to kick.
What are your thoughts, Apes? Do you think recession as the cost of lower inflation makes sense?
WSO Financial Modeling & Valuation Bootcamp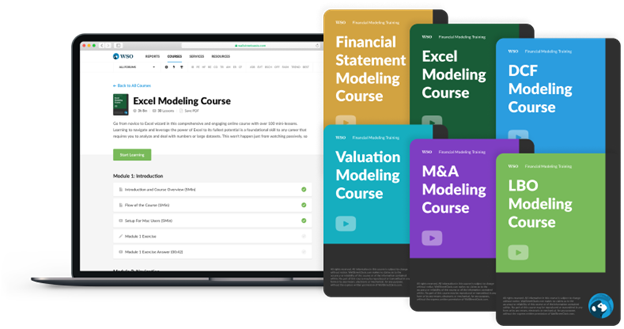 Interested in honing your modeling and valuation skills? This virtual, 2-day bootcamp will help you master MS Excel, leveraged buyouts, financial statements, M&A models, and valuations.
Taught by experienced finance professionals with proven industry success, this course is a unique opportunity to better your skills and propel your career. Our goal: give you the modeling and valuation foundation you need to conquer the finance world. This session is filling up; don't miss your chance to master these vital skills.
The US Dollar (DXY) - Compared to a basket of large currencies, the greenback is at a 20-year high. A cocktail of aggressive rate hikes mixed with a resilient economy has driven the boost.
While the American economy is teetering, things are much worse elsewhere in the world. We've told you about China's real estate woes and Europe's energy crunch, and the dollar is brawny compared to the Euro and Yen right now.
Predictions about the end of The Benjamin's reign on the global stage have been premature up to this point, and the dollar is getting stronger faster than MLB sluggers in the 2000s.
The DXY ended the day up 0.89%.
Moderna ($MRNA) - Whether Bill Gates puts chips in them or not, vaccines are a huge industry, and business is A-boomin'.
$MRNA must not believe its luck with how C19 has played out.
They went public less than two years before the pandemic started. Widespread jabs were issued at the start to prevent the spread, but then it spread anyway, and now they can keep pumping out new boosters as the thing evolves.
The big news for $MRNA on Thursday was Canada's authorizing of their omicron-focused shot for adults. I'm hearing that we'll basically just get one of these per year with a flu shot, giving investors confidence in that recurring revenue going forward.
$MRNA finished the session up 5.05%.
China Evergrande Group ($EGRNF) - What's happening at Evergrande these days is a tale as old as capitalism. The company has more debts than it can repay, and bondholders are hashing out who will take the biggest haircut.
Foreign creditors recently presented a new plan to restructure its debt-essentially, they want the chairman to issue new shares in the company, buy those shares, and use the proceeds to pay down the debt.
Few people think the company will actually accept this proposal, but it might move the two sides closer to a resolution of this clusterf*ck.
$EGRNF finished down 8.56%.
WeWork ($WE) - If you haven't seen WeCrashed on AppleTV, Jared Leto plays an incredible Adam Neumann. Definitely a lot of similarities between him and the Joker.
Neumann is on to the next thing with his Andreesen-backed startup Flow, but WeWork is still a real public company. It's worth less than half its IPO price, but new management is focused on cutting out the BS and turning a profit.
The good news is that insiders are snapping up stock, indicating this thing is undervalued after being overly battered by bad press. Without all the hoopla attached, it can actually be valued as a standard commercial real estate play.
$WE finished down 3.89%.
The Cheap Money Hangover - Last week, I cracked open Michael Lewis's Boomerang to revisit how cheap money nearly crashed the world a decade ago. The big banks aren't going under today, but government debt is again exploding, a trend that makes the likes of Greece and Iceland shudder.
For those that haven't read it, the book centers around Lewis's tour of some of the worst-hit victims of the cheap money bubbles around 2010, including Greece, Iceland, and Ireland.
Each had their own vices that fueled their bank bubbles-the Greeks almost universally cheated on their taxes, while Icelanders thought they could go from fishermen to masters of the universe overnight.
Despite their differences, they shared an addiction to cheap money and disregard for the consequences of debt.
Economists and politicians like to think we've learned from that painful period, but both the US and Chinese governments have been printing and spending money like it's going out of f*cking style.
Now the hangover is starting. It's much more fun to throw stimmies at sh*tcoins and digital apes than deal with the resulting inflation and painful rising interest rate period.
I'm not gonna pretend like I can predict the future, but human nature is a tough b*tch to change. The fear and greed cycle is part of our DNA, and even the most advanced monetary theory has a hard time coming to grips with that fact.
Currently, it seems like JPow and Joey B are pulling on opposite ends of the inflation rope. The Fed is trying to reduce purchasing power to stem inflation, while the Biden admin spends new federal dough on student loan relief and the IRA.
Who knows what impact these spending packages will have on inflation. Regardless, it brings to light how hard it is to kick cheap money once you've tasted the forbidden fruit.
"The stock market is a device for transferring money from the impatient to the patient." - Warren Buffett