Oh-my-cron | The Daily Peel | 12/28/21
Silver Banana goes to...

Market Snapshot
It really is the most wonderful time of the year, for financial markets at least. Santa decided that the markets get a spot on the nice list, and as a result, all three gained sizable on Monday. The Nasdaq gained 1.39% with the S&P right behind on a 1.38% rise while the Dow saw a boost of 0.98%.
Let's get into it.
Macro Monkey Says
Platinum Banana: CEO of the Year - It's around this time every year that the media steps up onto their high horse to tell us, the public, who the best at everything was during the Earth's last revolution. Well, The Daily Peel is no different. So, please help us up onto our self-aggrandizing pedestal as we present to you: The Platinum Banana.
Today's Platinum Banana shall be shamelessly bestowed upon the CEO who has led their company the furthest into greatness in 2021. Factors to consider include company valuation growth, user growth, revenue growth, really anything to do with growth and who's done the most of it. With that said, The Platinum Banana for CEO of the year (besides Elon Musk, because obviously) goes to: Sam Bankman-Fried, CEO of FTX.
FTX, for the boomers among us, is a leading U.S.-based digital asset exchange founded way back in May of 2019. CEO Sam Bankman-Fried, aka SBF, began humbly as a cross-asset trader at Jane Street, trading a sh*t ton of products and automating the firm's OTC desk. Now, SBF is the CEO of a $6bn+ company that also happens to be the third most widely used centralized digital currency exchange in the world, handling roughly half-a-billion dollars in volume on a daily basis as of this September. Given the crypto market moves only up and to the right, I'm sure this figure is now much higher.
But, SBF and FTX aren't anywhere close to done yet. Founded just 31 months ago, the firm went from $0 to ~$6.5bn today while the firm's exchange token FTX has exploded 2,486% over the same time period. Still, SBF very famously stated one of his firm's goals is to eventually buyout the one and only Goldman Sachs. GS, with a market cap of roughyl $130bn is safe for now, but with growth like this at FTX, maybe DJ D-Sol should start getting a little nervous.
With all their success, FTX remains in a violently crowded market segment and will be fighting tooth and nail to maintain their spot going forward. Still, with digital tokens, NFTs, crypto-derivatives, an FTX card, and even tokenized stocks, FTX certainly has a lot going for it. For now, congrats to SBF and the whole FTX team on receiving this massively prestigious award and the first ever Platinum Banana. Stay tuned for the next one tomorrow.
Retail - Stores are bumping. Everywhere from Amazon to your local grandparent-owned knick knack store saw much-welcomed spikes in shopping traffic this holiday season. Mastercard reported an 8.5% increase in consumer spending measured by the firm's in house consumer retail spending metric, Mastercard SpendingPlus.
Now, you might be thinking "of course it spiked, last year was literally the middle of a pandemic." If that's you, recall these factors: 1) the pandemic is still ripping across the country with an upgraded, much more infectious variant and 2) last year's holiday season was much more proximal to when the federal government slid a quick $1,200 your way, so this 8.5% spike isn't something to scoff at.
What this 8.5% jump does show however, is the resilience and sheer f*cking wealth of U.S. consumers. Not only does seemingly no one care about getting COVID while out shopping anymore, but Americans across the board are largely wealthier than ever before. Moreover, supply chain issues and drastically inflated year-over-year prices couldn't stop us from dropping cash like JPow in March of 2020.
So yeah, inflation, supply chain issues, Omicron, and massive crowds of angry shoppers were not match for U.S. materialism. Did Mastercard count NFT gifts in that 8.5%?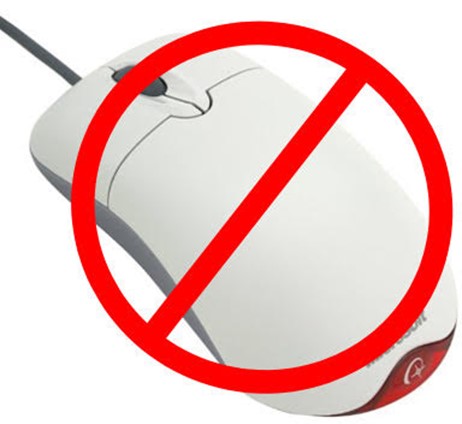 Your junior bankers still can't model?
"We know how it goes. The bright eyed and motivated analyst you hired a few months ago is still reaching for their mouse and staring at #REF ERRORs like a deer in headlights.
Now you're stressed, the analyst is stressed (planning their exit to PE or some startup) and the client is pissed since they expected the model yesterday.
Wall Street Oasis can help: this isn't the financial modeling training you grew up on. We cherry-picked incredible instructors from our community of over 900,000 members and built our courses with the ADHD-Instagram-Tinder-obsessed 22-year-old in mind.
In other words, your team will actually engage and retain the material (no shit, gamification works).
For options and pricing - click here
There's a reason in just the last 9 months, over 40 firms have made the switch from other training companies that overcharge and put your team to sleep...
Ready for a more skilled junior team? Book a quick 10-min chat with the Chief Monkey and Founder of WSO right here.
What's Ripe
GoDaddy Inc ($GDDY) - The king of incredibly strange yet captivating Superbowl commercials had one its best days in years yesterday. Shares rose 8.4% thanks to activist investor Starboard Value taking a 6.5% stake in the firm, whose main business consists of web hosting and other web-based services. Starboard has a reputation of improving profit margins and gunning for other improvements along the way, sending holiday cheer to GoDaddy investors everywhere.
Coinbase Global ($COIN) - If the phrase "BTC fixes this" is true about anything, it's Coinbase's stock price. Shares could be in a free-fall, but as long as BTC prices pick up, so will $COIN stock. This is exactly what happened yesterday as the digital currency market broadly rose, with BTC rising almost 2% in the last 24hrs, giving Coinbase a 4.5% boost.
What's Rotten
Novavax ($NVAX) - Novavax might be the most volatile stock maybe ever. This thing trades on nothing more than when U.S. and other nation's emergency use authorization for its COVID-19 vaccine may or may not be issued. Apparently, things weren't looking too bright yesterday, despitע CEO Stanley Erck's claim to be at the "tipping point" around their vax shared with Fox Business. Shares fell 11.0% on the day.
Cruise Stocks ($NCLH, $RCL, $CCL) - Cruise linee shares got slammed yesterday, commiserating with at least a 1.2% fall from each. Norwegian led the plummet, losing 2.6%. Shares opened the day much lower, however, on fears of the Omicron outbreak impacting bookings and revenue into next year. Overall market optimism likely carried the three names from their early morning lows to close the day feeling a little bit less sh*tty about themselves. 
Thought Banana:
Oh-my-cron - I hope you didn't need to fly anywhere this past weekend because if you did, well, you didn't. Seemingly every flight to everywhere was canceled for a mixed bag of reasons, ranging from inclement weather to staffing issues to spikes in Omicron cases. Meanwhile, many countries have imposed hefty travel restrictions only adding fuel to the fire.
On Sunday alone, over 4,600 U.S. flights were delayed or canceled, leaving some horrified Americans trapped with their in-laws for several days longer than they had physically and mentally prepared for. Now, in an attempt to get people moving again, airlines have asked the CDC to shorten isolation periods from 10 days to 7 days for asymptomatic vaccinated persons that test positive. The CDC, just yesterday evening said "I'll do you one better" and shortened the isolation period down to 5 days.
If you're stranded somewhere that isn't your home while reading this, we feel for you, apes. Hopefully the presents you got, food you ate, or political debates you started / avoided made it worth the trip. 
"Men, it has been well said, think in herds.  It will be seen that they go mad in herds, while they only recover their senses slowly, and one by one." - Charles Mackay 
Happy Investing,
Patrick & The Daily Peel Team
Was this email forwarded to you? Sign up for the WSO Daily Peel here.