Post-Tryptophan Torpor | The Daily Peel | 11/28/22

Nov 28, 2022 | Peel #346
The abbreviated, post-holiday trading session brought very little action. The market, which closed at 1 PM ET, saw some portfolio repositioning and profit-taking on the back of a strong week for equities.
Outside of that, investors are parsing through Black Friday retail sales data to gauge US consumer health as well as some upcoming economic data, including GDP numbers set to be released later in the week.
While the news cycle was slow during Friday's session, the main story giving investors a lot to be grateful for this week has been the broader market outperformance sending the S&P to its highest level since September.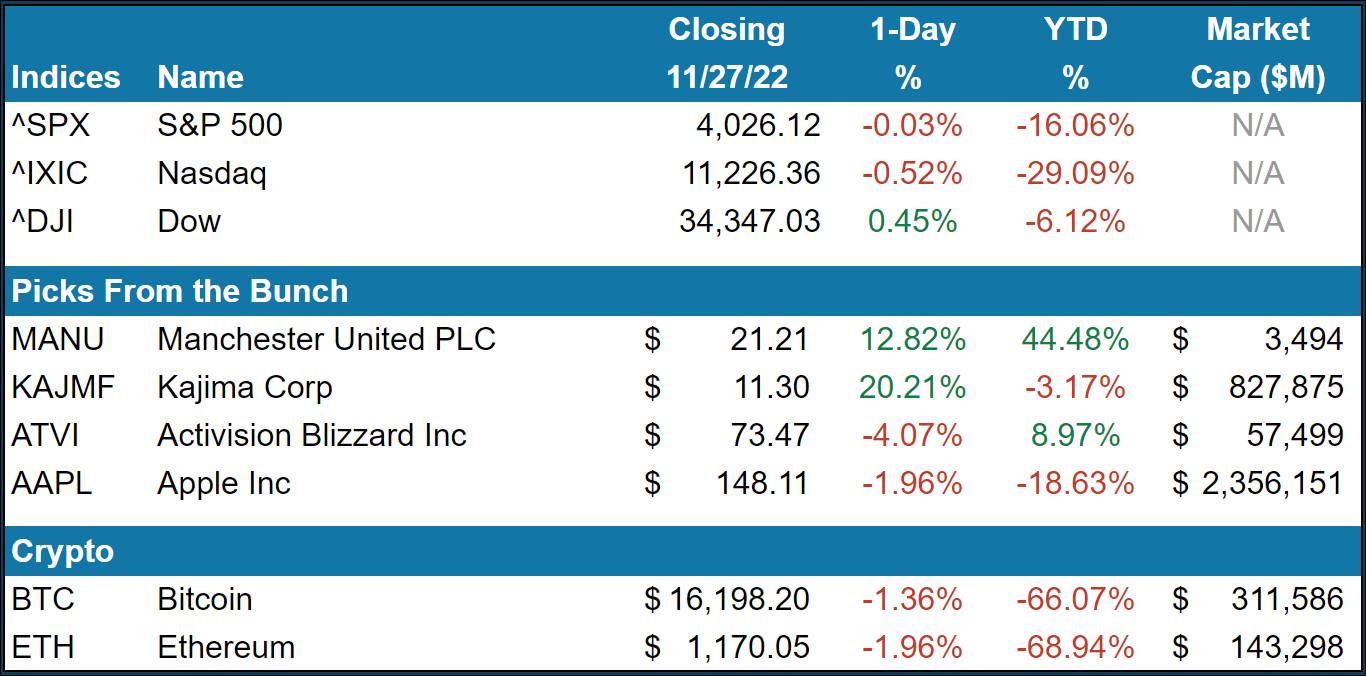 Break into PE And Climb Your Way to LP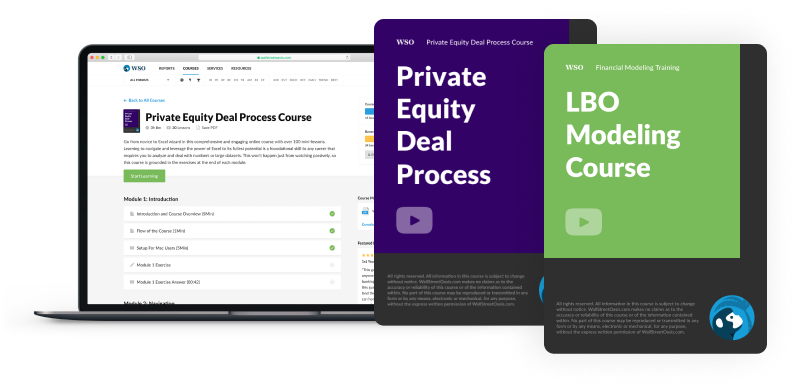 It only takes a few grueling 100-hour weeks in IB to start dreaming about the promised land of private equity. There's more prestige than being stuck in the bullpen, you get to learn the ins and outs of all kinds of industries, and… you make bank.
But competition for the few junior seats top shops make available each year is fierce. Every 2nd year analyst on the Street is vying for a spot, and you need something to set you apart.
That's where WSO's PE Master Package comes in. Learn to talk the talk with LPs through guided video lessons that teach you how to evaluate investment opportunities, the nuts and bolts of auction-based deals, and other nuances of the field.
We want our loyal Peel readers to gain an edge on the competition, so we're also giving away free access to our Excel Modeling Course for the first 50 readers to sign up for the PE package in the next 24 hours. Three total courses-that's some serious value right there.
Analysts up and down the Street are brushing up on their skills as we speak, so there's no time to waste. Sign up today and put yourself in the best position possible to land a gig in the most prestigious field in finance.
Consumer Health Checkup
While Black Friday is known for bringing cheer to customers through steeply discounted goodies, the unofficial holiday kicking off the Christmas shopping season is also key for economists.
The money spent on Black Friday and Cyber Monday provides a host of data points regarding spending habits, discretionary income, and the overall health of US consumers and the broader economy. Some investors also view these sales data as a litmus test for retailers' forward earnings.
Analysts had been predicting a flat to lower holiday spend this year after record-high sales in 2020 and 2021, driven by a massive uptick in online spending. This year's data is met with anticipation as consumers reckon with inflation, decreased spending power (no more stimmy checks from Uncle Joe), and increasing household debt.
Analysts also reported that Walmart topped the list for Black Friday discount searches, signaling that households may be more cost-conscious this year.
Initial data shows that these fears may have been overdone. According to figures from Adobe Analytics, 2022 Black Friday sales topped $9B for the first time, 2.3% above last year's figures and also above this year's estimates.
The big question: Is that a result of consumers buying more goods, or is it a result of sky-high inflation leading to a higher cost of goods? While the answer to that question is debatable, it is clear that consumers are taking on mounting levels of debt to make purchases this year.
Buy-Now-Pay-Later (BNPL) services have completely changed the online shopping game. Buyers who may have previously curtailed purchases in the past now have no reason to self-regulate when they know they can buy large items for a small monthly price.
Adobe Analytics noted that usage of BNPL services increased 81% on Black Friday compared to the same day a week ago. This highlights consumers' growing need to buy items with leverage and portends a debt bubble that could pop.
While this year's holiday sales beat estimates and also surpassed last year's numbers, that is little reason to celebrate. When dissecting the data with a discerning eye, it is clear that this increase was primarily driven by insanely high prices. And rather than slowing down purchases, households are taking on more debt. Doesn't sound comforting in the long run.
Manchester United ($MANU) ↑ 12.82% ↑
Manchester United shares jumped 13% on headlines from a Saudi Arabian sports minister affirming that the government would support potentially buying the team
Saudi Arabia also discussed the possibility of purchasing Liverpool and hopes to have Ronaldo play for its domestic team
US Treasuries
Treasuries continue to gain with yields slumping as a majority of central bank committee members believe the Fed will moderate its pace of rate hikes
Policymakers are clueing in a 50 basis point hike at its December 14 meeting and projecting a terminal rate between 5.00% - 5.25%
Activision Blizzard ($ATVI) ↓ 4.07% ↓
ATVI fell after the Federal Trade Commission reported it would likely challenge Microsoft's proposed acquisition of the video game maker
The $69B deal was announced in January and also faces an antitrust probe in the EU
Apple Inc. ($AAPL) ↓ 1.96% ↓
Apple took a hit from reports that iPhone production in November could fall by as much as 30% amid ongoing protests at factories
Foxconn Technology Group, a key supplier for Apple, is facing worker shortages in response to protests, and that is impacting several of Apple's key products
Number of people who plan to shop on each day during Thanksgiving weekend (in millions)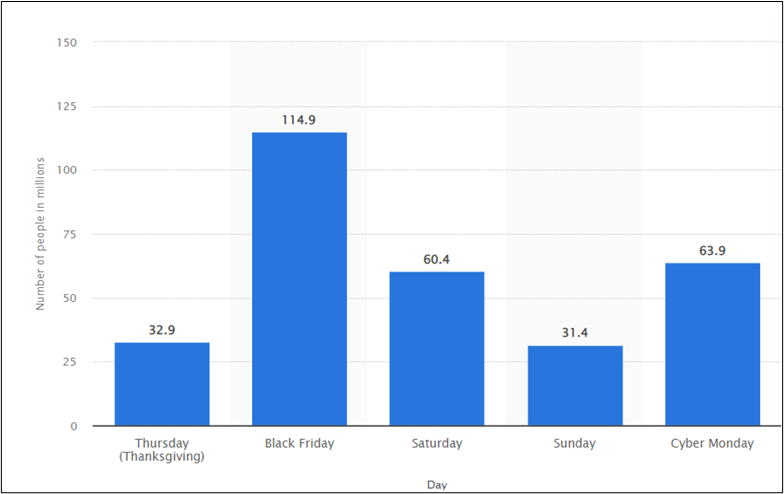 "In Scotch We Trust"
The biggest winner in this year's market massacre? Alcohol makers. Particularly producers of rare scotch. Scotch Whiskeys have returned, on average, 20% this year as investors pile cash into alternative assets while markets continue getting wrecked.
Meme stonks and DeFi were once all the rage for younger investors, but equity markets remain volatile, and crypto token values have literally vanished out of thin air, prompting those investors to seek more tangible assets.
Scotch Whiskey's comeback is partly driven by a crucial decision to step away from their ancient (I mean "traditional") methods and experiment with more fashionable, health-conscious drinks catered to Millennials.
This comes after a 2019 ruling by the Scotch Whiskey Association, which gave producers more leeway to experiment with different techniques. Scotch makers Pernod Ricard and Diageo Plc are two examples of companies offering lighter options with less alcohol to appease the masses.
Producers are also looking into adding brand extensions and testing different types of flavors, attempting to extend their reach beyond their core demographic: old men. Only about a third of whiskey drinkers are female, and the majority are well over 40.
Historically speaking, there are a number of reasons for this. Alcoholic drinks targeted to younger demographics tend to be lighter, more fruity, and meant to be mixed. Scotch purists would never entertain such a thing.
While whiskey purists are likely having a conniption at the idea of moving away from tradition and embracing these flavor enhancements, the strategy is clearly working. According to Pernod Ricard's latest investor presentation, Scotch now contributes to ~30% of sales.
Now, as investors look for safe-haven assets to park their cash, scotch is outperforming equities, crypto, and even other alternative assets such as art. Maybe the purists are upset about the strategy, but they can't be mad at the results. After all, Machiavelli taught us that the ends justify the means.
Thursday - Two in a corner, one in a room, zero in a house, but one in a shelter. What am I?
The letter "R."
Today - It's 100 bananas off the WSO's PE Master Package for the first 10 respondents. LFG!
How can the number four be half of five?
Shoot us your guesses at [email protected] with the subject line "Banana Brain Teaser" or simply click here to reply!
"Value stocks are about as exciting as watching grass grow, but have you ever noticed just how much your grass grows in a week?" - Christopher Browne