PPI YoY Extra Hot for You | The Daily Peel | 7/15/22
Futures pointed sharply lower yesterday, and WTI Crude lost a couple of bucks down to the low 90s. The year-over-year headline PPI number kicked us in the teeth, up 11.1%. BTC hovered around 20.5k, and ETH put together almost a 10% boost since Wednesday afternoon.
At the closing bell, the Nasdaq was up a scoche at 0.03% in the green. The Dow was down 0.46%, and the S&P lost 0.30%.
If you're looking to build a strong foundation in private equity, Wall Street Oasis's intensive, 3-day PE Master Bootcamp will give you the skills you desire to skyrocket your career in PE. From deal flow to LBOs, learn from proven industry professionals and set your career up for success.
Let's get into it.
Yesterday - What is greater than God, more evil than the devil, the poor have it, the rich need it, and if you eat it, you'll die?
Nothing.
Today - For today's BBT, we will mail our first correct respondent a baller WSO T-shirt and some bragging rights. How about this one:
Jamaal is a butcher. He's 74 inches tall. What does he weigh?
Shoot us your guesses at [email protected] with the subject line "Banana Brain Teaser" or simply click here to reply!
Consumer Spending - If you're lucky enough to have received one, I think it's safe to say that you've spent your stimmy checks and are returning back to normal.
That narrative is in line with what JPM is saying about bad loans and consumer credit.
Lately, we've seen consumer spending go straight to the credit card, as prices on everything from gasoline to groceries to luxury goods have gone to the f*cking moon.
PIMCO's chief economist called Wednesday's CPI print a 5-alarm fire equivalent, and I tend to agree with that opinion. Supply-and-demand is the law of the land, but outsized shifts in pricing tend to be sticky, regardless of the type of good or service.
In short, it's unlikely that you'll see prices move back down to February of 2020 levels. Ever.
Two things are happening with the American consumer.
As prices go up, real wages are being flushed down the toilet. I've seen estimates from anywhere between 6k and 8k of real income wiped away due to inflation since January of 2021.
I've already alluded to the second trend. We're back on our sh*t, swiping those credit cards again.
What some consumers don't realize is that their credit card APRs are going to shift as the Fed jacks up interest rates to fight inflation. Not only are you paying exorbitant prices, but you're also about to start paying (even) more in interest when you send off those e-payments to your credit cards.
If you thought paying CC interest was a good deal at 17% APR, you're going to love it at 30%. That's the reality that some consumers are about to enter.
So when you grabbed that 0% APR for 12 months to do that kitchen reno during C-19 and didn't pay off the 75k that it cost you in time, you're going to be in a world of hurt once reality sets in.
If we enter a recession and things get bad, this trend will likely accelerate, as credit is an easy crutch for those of you unlucky enough to lose your job during the recession.
Not that we are there yet, but this could have a slew of poor outcomes if these debts go bad. Fingers crossed, we never cross that bridge.
WSO Private Equity Master Bootcamp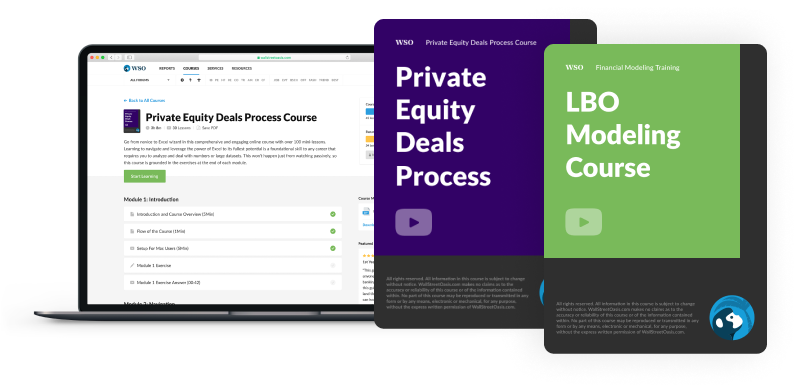 If you're looking to build a strong foundation in private equity, Wall Street Oasis's intensive, 3-day live PE Master Bootcamp will give you the skills you desire to skyrocket your career in PE. From deal flow to LBOs, learn from proven industry professionals and set your career up for success.
We offer hands-on instructor interaction to ensure you absorb the fundamentals of PE and beyond while meeting your learning objectives. If you're ready to make a renewed commitment to your success, join us July 27-29.
Apple ($AAPL) - A couple of pieces of news helped $AAPL gain 2.05% yesterday.
First, consultants are predicting that back-to-school spending will reach an all-time high this year. No sh*t, Sherlock. But that means that Apple will likely garner a huge chunk of the technology spend in the coming months.
The next piece of news is a survey amongst voters. Congress wants to regulate Big Tech, but it turns out that voters don't really care. That's good for Apple.
Costco ($COST) - Good news for Costco shareholders: analysts predict that Costco will continue to make money as the economy slows.
Deutsche released a note saying just that. On the news, $COST was up 4.01%.
JP Morgan ($JPM) - One of my personal favorite big investment banks got rekt 3.49% yesterday after reporting earnings. Not only did they miss on both the top and bottom lines, but Jamie Dimon's guidance also sounded like it came from Chicken Little.
I can't help but think that their stock price would have gotten crushed in a different type of market where their price-to-book hadn't already compressed so aggressively this year. But hey, if you liked these cats at $150/share, why not at $105?
Novavax ($NVAX) - If you thought C-19 was over, well, you're probably right, at least when it comes to the pandemic trade, the lockdown trade, or the ever-bullish reopening trade.
The news is focusing on their C-19 vaccine that was just approved and how maybe the side effects are a hair more severe than the J&J, MRNA, or PFE vaccines. But that's not the real story.
These cats are super late to market. So late that their vax probably won't be widely distributed in the West at premium prices.
Their shares collapsed 26.20% on Thursday.
Belts are Tightening - In the wake of fat CPI and PPI numbers, rising interest rates, and a labor shortage, businesses are battening down the hatches.
What does this really mean?
They're prepping for a storm. In the words of Jamie Dimon, this hurricane could be a Cat 1 or a Cat 5 storm. That remains to be seen, but that doesn't mean businesses want to be caught with their pants down.
For many businesses, this means controlling their expenditures. Cutting costs might not be enough, so we might end up seeing some drastic measures.
Hiring freezes are likely going to become pretty popular, even amid a very, very, very tight labor market. You also will probably see delayed or even canceled CapEx, depending on the urgency of that particular project.
Recession fears have a significant mental effect on the consumer and business owner alike. Even if you're sitting on a mountain of cash because you've kept your money on the sidelines this calendar year, you're probably still waiting to see the boogie man jump out from under your bed.
For the investor who has never had to watch their money move through a bear market or a recession, now is likely not the time to test your limits.
I'd argue that you should know your strengths and weaknesses from a trading perspective and try to stick to a strategy in line with something you know and understand.
"Gentlemen prefer bonds." - Andrew Mellon