r/IPO | The Daily Peel | 12/17/21
Silver Banana goes to...

Market Snapshot
The indices were on the same page yesterday, but some went way more hardcore than others. Still trying to digest next year's economic outlook, traders and investors alike are scratching their heads while making big rotational bets. As a result, the Nasdaq took a 2.47% dive while the S&P was slightly more chill, closing down 0.87% while the Dow barely moved, shedding just 0.08%.
No time between class for grocery shopping? Need a quick snack? JOKR lets you stock up on what you need for the same price as the supermarket and delivers it right to your door!
Download JOKR NOW with code DAILYPEEL for $20 off your first order of $30. 
Let's get into it.
Macro Monkey Says
Equity-Treasuries - No, this isn't some brand new, harebrained NFT / blockchain trash, today we speak of a revolution in investor psychology. Well, maybe.
I think we can all agree that Microsoft and Apple have ascended to their very own category that surpasses anything by the simple label of growth, big tech, etc. These two companies are the elite of the elite, and the market knows it. Throughout the pandemic and all of 2021, Apple and Microsoft have almost singlehandedly carried the other 503 stocks in the S&P 500 to record after record. While tech names from Uber to Peloton capitulated and dropped +50% at times, the two titans stayed strong. Why is that?
Well, to put it simply, it is because they are the T-Bills of the equity market. Incredible cash flows, strong balance sheets, unmatched executive leadership, hella recurring revenue - these two companies are as safe as it gets.
Yesterday, both stocks sank like rocks, dragging down U.S. indices, particularly the Nasdaq. Rate hikes are the main driver here, but many more questions need to be answered. Is the market fully pricing rate hikes? When bonds come back to life, will AAPL and MSFT mean-revert? Did I pass my math final exa- sorry, off topic. Anyway, the dynamic created by the pandemic is nothing short of a marvel, but can it last?
Retail - I've said it before and I'll say it again - in any given year, consumers drive 60-70% of the U.S. GDP. Retail sales is a huge part of that, and with the Holiday season upon us, spending by consumers is ever more important. This is exactly why November's sales slowdown is a bit of a concern.
Still growing, retail sales in November increased by the seasonally adjusted figure of 0.3% in November. While an increase is good, 0.3% isn't great. Still, this is not cause for great concern just yet. Consumers are still largely wealthier than they ever have been and wage growth, particularly on the low end of the income spectrum, is gaining rapidly. Inflationary pressures and supply chain issues, the usual suspects of 2021, are the likely culprits holding back spending.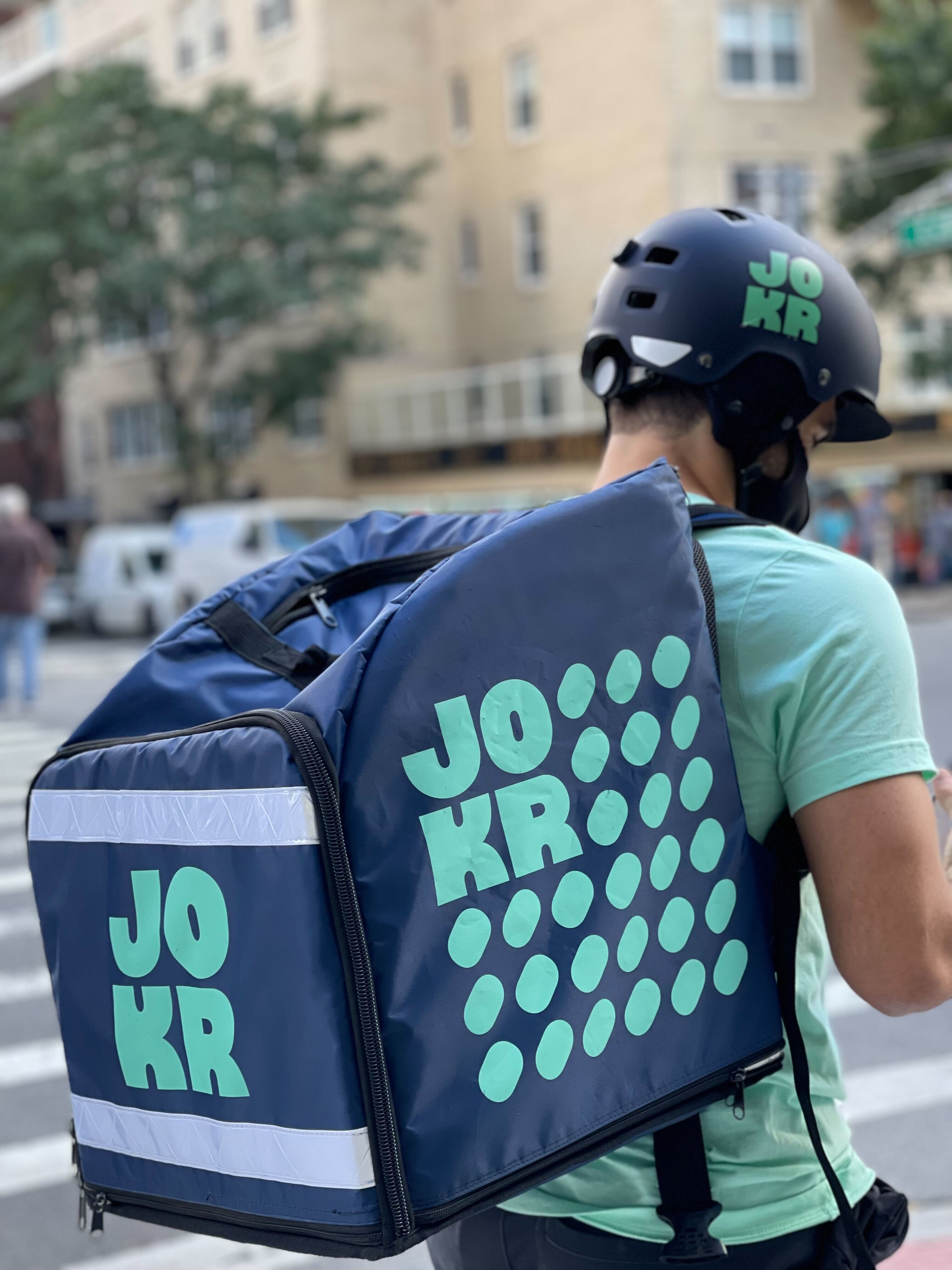 Need a pick-me-up, but don't want to pick it up?
Meet JOKR, an instant grocery delivery app that will bring you best sellers, fresh produce, and local favorites to your door in minutes. Don't have time in-between meetings to grab lunch? Need a caffeine boost and a quick snack? That's where JOKR comes in. Offering the same prices as your local supermarket, you can stock up on essentials and indulgences, from Levain cookies to Grady's Cold Brew.
Imagine if you didn't need to plan your shopping, carry your groceries all the way to your apartment door, and not throw away unused products because you bought too much! In a nutshell, JOKR is changing the future of retail by delivering a smarter, faster, and more enjoyable shopping experience to you, in no time!
Get Started By Downloading the JOKR App Here!
Enjoy an exclusive $20 off your first order of $30! Use code DAILYPEEL at checkout!
What's Ripe
AT&T ($T) - Arguably tied with Comcast as one of if not the most hated companies, AT&T has basically been in decline seemingly forever. Shares are down ~45% since 2016 and 60% since their 1999 peak. But yesterday, the stock popped. Morgan Stanley analysts came in clutch for the giant telecom name, lifting their rating to overweight and sending shares for a 7.0% ride.
Newmont Corp ($NEM) - Like getting rejected by your crush on prom night, Newmont has struggled to recover from its rejection by the hottest date in finance, Berkshire Hathaway. Buffet very publicly chose Barrick over Newmont last summer, and with gold prices not moving too much, it's been a rough year for Newmont. Not yesterday though. Shares popped 8.8% with little news to back such a move. Inflation could be one reason, but CPI and gold correlations have been closer to 0 than to 1 for the past two decades. Meanwhile, gold demand in China and India continues to spike, likely driving the nearly 2% gain in gold futures yesterday.
What's Rotten
Robinhood ($HOOD) - F*ck Robinhood. You know what, I shouldn't even have to say it because the market did just that yesterday. Shares in the fentanyl-laced trading app plunged 6.97% after coverage of the stock was initiated over at Bank of America. Obviously, BAML didn't paint a very rosy picture, slapping a mean "underperform" rating on the stock, to which the market responded "damn, they might be on to something.". 
Airbnb ($ABNB) - Having just passed their first birthday as a publicly traded company, Airbnb has ben through the works. All time, the stock is up about 12.30% and along the way, they saw their faire share of +20% drops. Yesterday, shares fell another 6.99% on a similar note to Robinhood. Analysts at RBC and JP Morgan have both downgraded the stock just this week alone, sending bullishness fleeing faster than a college student's brain cells on Friday night. 
Thought Banana:
r/IPO - After years under the (self-proclaimed) title as the "Front Page of the Internet", sparking one of the biggest headaches the SEC has had in years, and giving birth to legend like Keith Gill, aka DeepF*ckingValue himself, Reddit has filed to list on public markets.
To say the least, the details are cloudy. The firm's IPO filing was confidential so there's not a lot of hard data to go off of, but we can still wildly speculate of course.
Now, one thing we do "know" is that Reddit carried a roughly $10bn valuation as of August. Given what has gone on in public and private markets since then, who tf knows what it could be at now. As the firm gets closer and closer to its 2022 debut, more details will emerge, but its hard to imagine a world where users of the platform don't band together to formulate some whack-ass, cash-piling scheme by uniting to push the stock one way or the other.
Something tells me they're not done causing problems for the SEC just yet. And with Discord preparing to go public as well, this could get hairy. Given the state of the current IPO market (not good) its a bold move to be debuting in this in environment, but Reddit has never been a stranger to bold and ballsy moves.
"Never buy a stock because it has had a big decline from its previous high…Never sell a stock because it seems high-priced" - Jesse Livermore
Happy Investing,
Patrick & The Daily Peel Team
Was this email forwarded to you? Sign up for the WSO Daily Peel here.