Strong Monday Turnaround | The Daily Peel | 8/16/22
Futures started the day in negative territory, and at the opening bell, stonks looked like they wanted to move lower on China worries and challenges in the energy and financial sectors. But by mid-day, stonks had turned things around and moved higher, looking to build on four straight weeks of gains.
WTI crude traded below $90, and the 10-year yield hovered just below 2.8%. BTC and ETH have made a moderate comeback of late, moving towards 24k and 2k, respectively, but still struggling to return to their all-time highs.
At the closing bell, the Dow was up 0.45%, the S&P moved higher by 0.40%, and the Nasdaq was up 0.62%.
We're excited to announce WSO has partnered with Bloomberg Exam Prep to offer a whopping 100 'naners off any CFA exam prep plan. Pick your exam & pass it, guaranteed, by working smarter-not-harder using their premium content & renowned expert tutors. Use Code WSO100
Let's get into it.
Monkey Wanted: The Daily Peel is Hiring
TDP is looking for a newsletter writer. If you're interested, we'd love to hear from you!
If you're a great writer with a sense of humor, check out our job posting here. To apply, please author a draft copy of the Peel and send it plus a resume to [email protected].
Yesterday - The Peacock doesn't lay eggs. How do we get baby Peacocks without eggs?
The peahen lays the eggs.
Today - It's a free WSO T-Shirt for the fifteenth correct respondent. Here we go, Apes!
Feed me, and I live; give me water, and I die. What am I?
Shoot us your guesses at [email protected] with the subject line "Banana Brain Teaser" or simply click here to reply!
A Labor Shortage for the Ages - I'm convinced that a decade from now, we will look back at today's labor market with the same attitude as the housing market during the Great Recession.
While slowing growth and cooling the economy doesn't happen overnight, several consecutive FOMC meetings with oversized rate hikes tend to not only stifle borrowing but also slow down the pace at which businesses desire new hires.
Frankly speaking, that hasn't been happening in today's labor market, even after a couple of 75 bps rate hikes.
To me, this is a little bit shocking.
To watch the economy add hundreds of thousands of jobs in short order whilst the Fed is tightening at a rapid clip is like reading a science fiction novel; there are elements that I can relate to, but for the most part, it seems otherworldly.
The bizarre part of the equation is that the supply of labor for this tight labor market is shrinking. The more jobs that are available, the more workers who don't want anything to do with the job hunt.
Now, as the going gets only marginally tougher, some Americans have no intention of ever returning to a gainfully employed status.
The real struggle here is that for Daddy JPow, this is no joke. The stronger the labor market as he ratchets up rate hikes and quantitative tightening, the higher the probability of a "hard landing." Things could get bad in a hurry. These types of labor-growth environments are bad for business and the economy as a whole.
If you're following closely at home, you know that as the labor force shrinks, the faster we need to shrink demand to really get inflation under control. This means more aggressive rate hikes and a potentially more damaging recession in the coming couple of years.
So what do you think, Apes? Is Daddy JPow doing enough, or is the labor market standing in his way?
The Fastest, Most Effective Way
to Pass the CFA Exam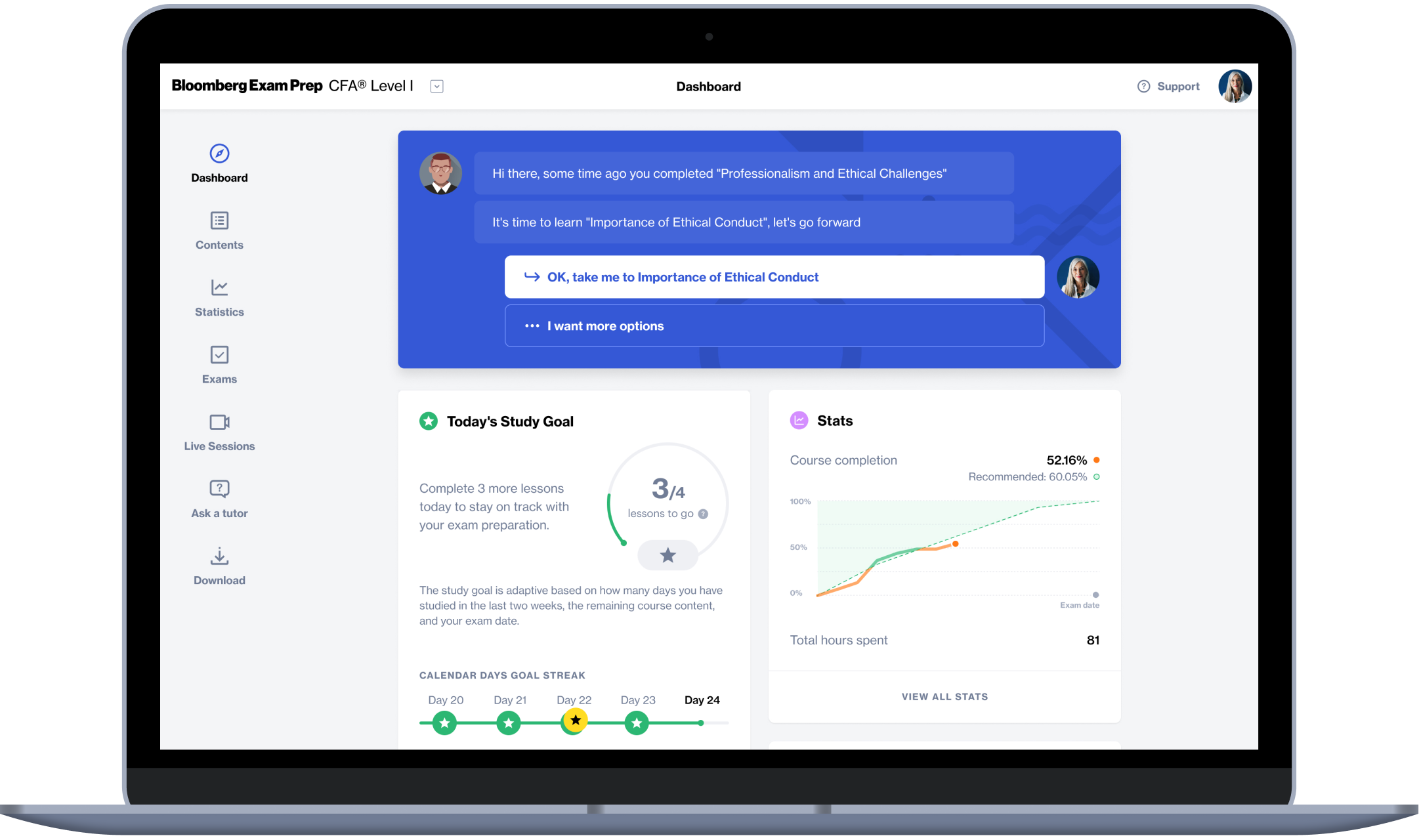 WSO has partnered with Bloomberg Exam Prep to offer a whopping 100 'naners off any CFA exam prep plan. Pick your exam & pass it, guaranteed, by working smarter-not-harder using their premium content & renowned expert tutors.
Their adaptive learning technology will take you straight to the point & help you pass on your first shot. Save 100+ hours compared to the other guys' prep courses, leveraging AI to focus on your personal curriculum target areas. Don't miss out; grab your prep plan today.
Gilead Sciences ($GILD) - Shares of the bio-pharma name moved higher yesterday, mostly in hopes that one of its drugs will change medicine as we know it.
Its breast cancer drug Trodelvy has shown promise, and it performed well in a trial for metastatic breast cancer patients recently. The potential promise: increased overall survival odds on the longer-term time horizon.
At the closing bell, $GILD was up 5.16%.
Weber Inc ($WEBR) - Shares of the grill maker popped yesterday after an update to previously released earnings news was announced to the broader market.
Earnings data was already announced, so any move based on EPS or revenue numbers was previously priced into the stock.
The real news is that Weber has found a way to generate more than $100mn of free cash flow in the next calendar year; this news sent the stock soaring.
Shares of $WEBR closed up 5.35%.
Energy ($XLE) - Some big energy names were the S&P's biggest laggards yesterday, as the sector, in general, has been slowing down after a rip-roading first half of this calendar year.
With oil well below its CY2022 highs, it's no wonder why these names haven't been ripping like we have been used to seeing this year.
The S&P Energy ETF $XLE slumped yesterday, closing down 1.95%.
Loandepot Inc ($LDI) - Shares of Loandepot plummeted yesterday, closing down 15.69%.
Mortgages are getting more expensive, and the refinance market is more or less drying up. That's affecting discount mortgage product peddlers like $LDI.
This has forced $LDI's leadership's hand: they are reorganizing their business model. To the Street, this smells like blood in the water.
Apolitical Thoughts - The Daily Peel is an apolitical newsletter, and this is a non-political Thought Banana.
Government spending, congressional participation in the stock market, and the Federal Reserve… It's hard to keep your political views to yourself when these topics routinely pop up in your research and in current events.
Let me put it this way. This Thought Banana is more about your political views. From our readers, we really request only a couple of things: have a sense of humor, and have some thick skin.
Our blabbering is not an attack on you or anyone for that matter.
If you're a big fan of Joey B, why can't we all laugh at an 80-year-old falling off a bicycle? We also ask, why was he riding one in the first place?
The dated punk band Sum41 sang about old people most hilariously, and we continue to relish in the tradition of laughing when we can to keep things light.
And if you're a big fan of chants like "lock her up," we love to point out the irony that the Orange Man is now under the microscope for similar classified info chicanery just like the Hillary was half a decade ago.
We don't make fun of the Inflation Reduction Act and its absolute no-f*cking-shot at lowering inflation because we are partisan; we love a good ribbing because we have studied markets and know how this sort of policy has played out at other times in history.
We share a lot of opinions and hot takes here, and some of them aren't shared by all of our readers. And you know what? That's totally okay.
This isn't an echo chamber. I'm not running a CNN for libs or a Truth Social for Trumpers. Sometimes, exposure to alternate theories and opinions is good for all of us, and that's what our satirical take on markets, macro issues, and finance news seeks to bring to your inboxes every morning.
If you disagree with these said hot takes that show up here, by all means, please let us know. Even though we have almost 100k subscribers who read this bad boy every morning, if you email us, I will probably get back to you in short order. You never know, you just might get a shout-out in the Peel in the next Thought Banana!
"Never buy a stock because it has gone up or sell one because it has gone down." - Benjamin Graham