Subscription Fatigue | The Daily Peel | 4/21/22
Wednesday was a mixed day for the major indices. The Nasdaq was our laggard, weighed down heavily by $NFLX's internal combustion. It closed down 1.22%. The Dow is putting together a nice little win streak, up 750 points this week and 0.71% yesterday. The S&P was green all day until market close, finishing flat down 0.06%.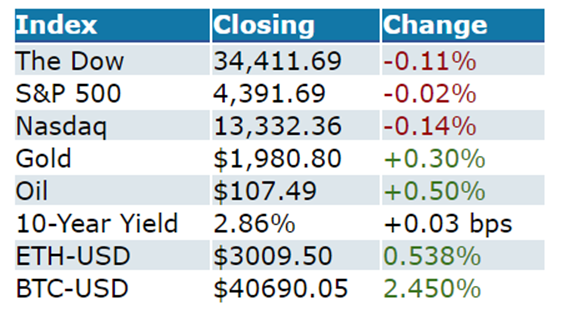 Property owners can quickly and efficiently generate extra rental income on Neighbor, a free online storage and parking marketplace. Some properties earn an extra $10k/month. Neighbor even brings you renters. Check it out here
Let's get into it.
Is it Priced in? - With two weeks until the Fed's next FOMC meeting, the Daily Peel can only wonder: is a 50 bps rate hike priced into the market?
We love a good money printer here at The Daily Peel. The sweet sound of that mechanical brrrrrrrr is music to our ears.
We might not all be here yet: it's time to come to terms with the fact that the Fed Put is off.
Earlier this week, the Fed's Bullard warned that the FOMC would even consider a 75 bps move if required by the macro environment to control inflation.
He warned that using the R-word was a little premature. But if the Fed pushes for aggressive rate hikes in the coming months, is a soft landing even possible?
In the words of Greenlight Capital's David Einhorn: "The question isn't whether the Federal Reserve will cause demand destruction and a recession; inflation is likely to do that all by itself."
I remember two funny pieces of commentary about the Summer of 2021. First, if we were really disciplined, we could declare victory over C-19 by the 4th of July and have an outdoor BBQ with family and friends. Second, at that BBQ, the prices for the food items have gone down 16 cents on average.
Things will be different for this Independence Day. If you so choose, you can fly across the country and take an Uber to your summer home, all without a mask. Then, you can pay 15% more for your BBQ items than you did in Summer 2021.
The more hawkish of us might argue that Daddy JPow's response to admittedly non-transitory inflation has been initially somewhat… limp. You could argue that a limp initial response could exacerbate inflation by not tempering expectations.
But what would a 75-point rate hike do? We don't make predictions here at The Peel, but we don't think you'll see one the first week of May. We do, however, think that 50 bps is absolutely on the table.
Inflation affects every average ape in his everyday life. Higher rent, pain at the pump, and a fat grocery bill eat away at an ape's discretionary income, leaving less room in their budget to actually go out and live their life.
A crippling R-word would have a similar effect on your average ape. The mobility in the labor market that we've enjoyed for a couple of years would likely go away.
Generally speaking, in addition to higher unemployment, you'd also likely see lower wages and incomes and a loss of economic opportunity. You also would see increased inequality and probably some savings deterioration. Private investment might stagnate, and entrepreneurs won't do entrepreneur things.
The Fed needs to navigate a delicate balance between these two disparate alternatives. I don't envy Daddy JPow and Co. right now. It's a tall task, and we are all anxiously waiting to see how they choose to address the current macro uncertainties through policy action.
Increase Profits with Neighbor Storage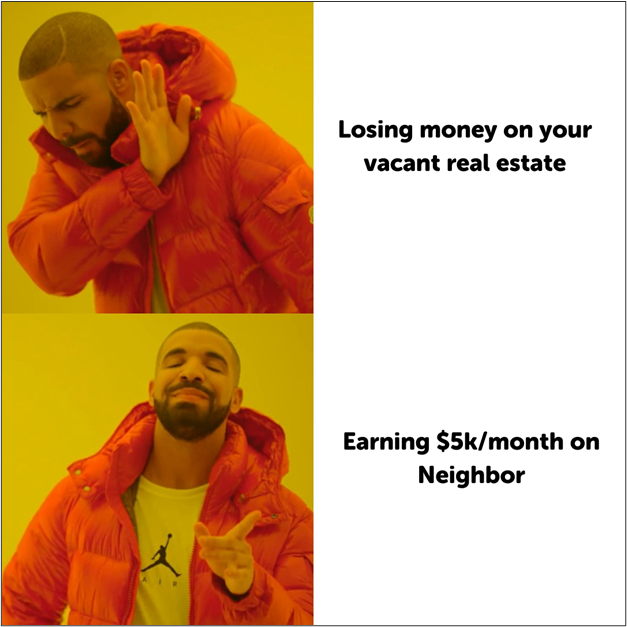 Neighbor is a free online storage and parking marketplace where commercial property owners can generate additional rental income. Some properties earn an extra $10k/month per location. They even bring you renters.
Neighbor provides $1mn in liability protection, and they will help find your ideal renters. Have an empty parking lot? Let Neighbor help you introduce an Uber fleet to your town.
International Business Machines ($IBM) - Shares of the tried and true tech company soared higher Wednesday, up 7.1%.
IBM had a stellar quarter, beating both top and bottom line estimates. Its shares are putting together a nice run since reporting earnings Tuesday morning.

M&T Bank Corp ($MTB) - In every earnings season, there are winners and losers. $MTB is one of this quarter's darlings, with its shares up 8.82% yesterday.
You might not know a lot about M&T Bank Corp. It's a regional bank that focuses its operations primarily on the East Coast. But after seeing them beat earnings expectations by almost 25% on the bottom line, we have learned something new: $MTB f*cks.

Match Group ($MTCH) - The parent company for match.com took a shelling on Wednesday, with shares ending the day down 9.89%. We'll hold off on insensitive domestic violence jokes.
On a lighter note, the dating app game is pretty crowded. When you consider the hinges and the tinders and the match.com's of the world, it's amazing how some of us are still single.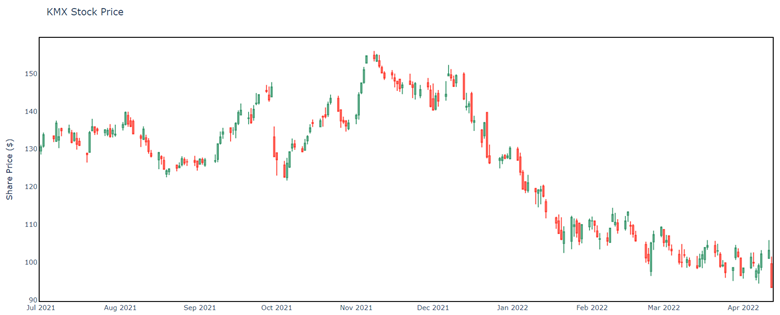 PayPal Holdings ($PYPL) - While the broader markets aren't exactly having a stellar year, PayPal has gotten absolutely crushed this calendar year.
This week PayPal is down 10%, but the real story is that it has shed more than 50% of its market cap already in 2022. Shares of the payments processing giant were down 8.45% Wednesday alone.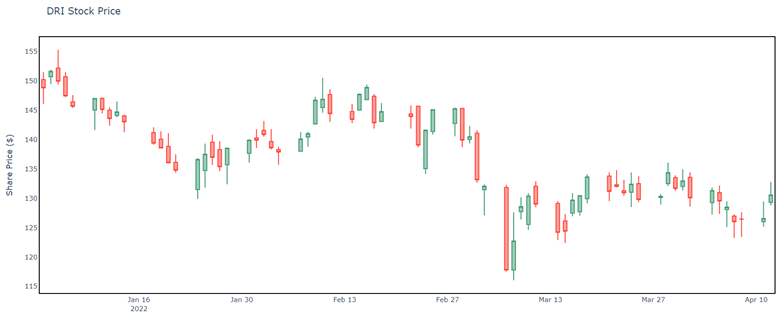 Subscription Fatigue - Shout out here to the millennial generation; you cats were the first to cut cords en masse.
Cable bill? Don't need it. Home phone? Okay, Boomer - no thanks.
Some of you took it a step further. You even shared your parents' Sling TV log-in. Again, thrifty millennials with the OG password sharing.
The internet has changed our lives. As 4G LTE rolled out over a decade ago, the killer apps were streaming music and video content. We flocked to it like flies to $hit.
You millennial nerds lived through one hell of a time in this world's history… when you had to buy CDs (or steal mp3s from Limewire or Kazaa), put them on your computer with a disc drive (again, wtf is that?), and put the files inside of your iPod. Oh, and it could only hold like 50 songs. I won't even talk about trying to put an episode of Seinfeld on your iPod video.
You then navigated the digital proliferation of subscription-based services. You didn't want a huge, seemingly lifelong 24-month commitment to Comcast or AT&T or whoever, so you saddled yourselves with one-off subscription services.
Netflix, Pandora, Spotify, Amazon Prime, Hulu, Sling, Fubo, HBO GO, Peacock, Youtube Premium, Showtime, Tonal, ESPN+, Audible, Masterclass, Disney+, P.volve, Apple TV, Barre3, Kindle Unlimited, Scribd, Babbel, Peloton… I'll stop to catch my breath.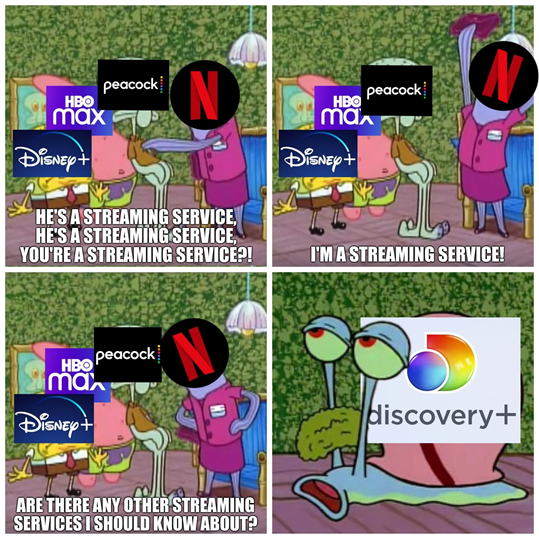 It was your generation's version of a newspaper delivery subscription, cable TV, and house phone rolled into one. It was how you consumed content and remained connected to popular culture.
That connection to pop culture might be on a decline, though.
Netflix is on the receiving end of a new trend: digital metaphorical cord-cutting. Even in a world where you can share your password with like your five closest friends, we have started to finally unsubscribe from the streaming giant.
There are just so many subscription options and only so much time. While Netflix was the first streaming subscription to dive into original content production with House of Cards in 2013, other providers have caught up and produced similarly entertaining content.
So you binge your favorite show's new season over a 48-hour weekend. Then what? Do you really need to continue getting nickel and dimed by the subscription service until the only thing you actually like about it releases a new round of episodes
How many of you are guilty of the email address shuffle? Changing your email address so that you can keep getting a free 30-day trial - for years.
I'll do you one better. Some .edu email servers allow you to change the left side of the address whenever you want. If you want a free student 6-mo free trial on Amazon Prime, are you just changing your email address? You don't have to admit it.
But with all these options out there, something's gotta give. Last I checked, most of us only have a monitor or a TV, a computer, a tablet, and a phone. You can only watch four things at once, even if it's unproductive
In all practicality, we subscribe to a bunch of $hit. And as I mentioned a few days ago, it's in our DNA to spend money on stuff we don't need, and subscription services are no different. We are saturated with the next timesuck that costs $12.99/month or $129/year.
That probably explains the new trend: subscription fatigue. Too many options have led us to start cutting cords on things that we didn't even know had cords.
Netflix is probably the first of many subscription services we will read about with subscriber challenges. Hopefully, this doesn't mean the content options get worse; like I keep saying, there's already nothing on Netflix.
"Know what you own, and why you own it." - Peter Lynch