Tension in the Tetons | The Daily Peel | 8/30/22
Markets melted down after processing JPow's hawkish comments at Jackson Hole. His punchline? Expect short-term pain as the price of long-term price stability.
The question is, how much of that pain are people willing to deal with to bring inflation down?
Crude ticked up to nearly $97, and BTC is teetering on the $20k mark. Bond yields continued their upward march as stocks sank.
At the close, the Dow was down 0.57%, the S&P dropped 0.67%, and the Nasdaq sunk 1.02%.
The fast pace of private equity demands a certain set of skills, and WSO's PE Master Package can help you acquire the tools that you need to propel your career forward in the industry. From deal flow to LBOs, we can help you sharpen your skills to maximize your potential. WSO PE Master Package
Let's get into it.
Yesterday - Cut away my skin and I won't cry, but you will. What am I?
An onion.
Today - It's 100 bananas off our PE Master Package for the first 15 correct respondents. LFG!
A man is trapped in a room. The room has only two possible exits: two doors. Through the first door there is a room constructed from magnifying glass. The blazing hot sun instantly fries anything or anyone that enters. Through the second door there is a fire-breathing dragon. How does the man escape?
Shoot us your guesses at [email protected] with the subject line "Banana Brain Teaser" or simply click here to reply!
European Energy Chaos - It's hard to comprehend how f*cked the energy situation is across the pond right now.
While the EU rations its energy, Putin's Gazprom is literally burning off millions of dollars in gas every day that it used to send westward to Europe. Not for heat or energy. Just flaring it out, pouring huge amounts of CO2 into the atmosphere. For context, the daily emissions from this flaring equal those from over 1,000 American homes for a whole damn year.
You'd think that wasting a valuable commodity would hurt Russia's bottom line, but persistently high oil prices are keeping Putin and his war afloat. He'd rather watch Europe shiver than keep the pipelines flowing at full capacity.
Even though they just got back from August vacations, EU leaders are freaking out about winter. These countries have been trying to wean themselves off of Russian gas for a while now, but they're still hooked.
The full story of how we got here is beyond the scope of Macro Monkey Says, but the seeds were planted long before the war in Ukraine.
A focus on building out virtuous renewable capacity at the expense of sinful coal and natural gas production left Europe vulnerable to these types of shocks. Renewables have come a long way but still face intermittency issues that prevent them from fully replacing fossil fuels just yet.
Since the war started, it's only gotten worse. EU members thought they could cut Putin at the knees by collectively agreeing to limit Russian gas imports, theoretically denting a huge source of government revenue.
Then the boomerang came back and smacked them upside the head. Russia hit back with significant cuts to westward flows in the almighty Nord Stream, forcing Europe to install energy rations to avoid disaster.
Germany is especially vulnerable. The biggest economy in the EU slurps up Russian oil and gas at a huge clip and is scraping together alternative energy sources to survive the winter. However, starting up old coal plants, investing in future LNG capacity, and doubling down on renewables will all take time to go live.
In the meantime, Putin is the captain now.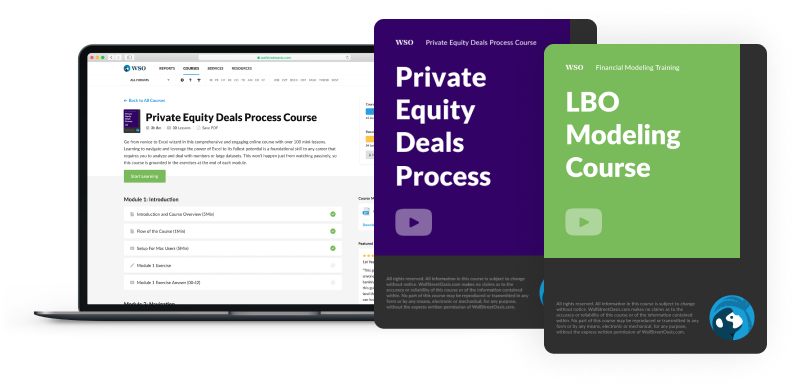 The fast pace of private equity demands a certain set of skills, and WSO's PE Master Package can help you acquire the tools that you need to propel your career forward in the industry. From deal flow to leveraged buyouts, we have more than 250+ video lessons that can help you sharpen your skills as a PE professional.
This deal is available for a limited time only. Come learn from industry pros and take your seat at one of the most prestigious firms on the Street.
Energy stocks ($XLE) - This sector ETF rallied as Crude prices rose Monday and on news that OPEC is increasingly indicating production cuts to keep prices high.
If Daddy JPow leaves the Tetons expecting to initiate a recession in an attempt to tame inflation, oil demand could dip. Producers are trying to get ahead of that curve.
Smaller energy players saw the biggest gains, but the big boys, including Chevron and Shell, were in the green as well.
$XLE finished the day up 1.51%.
Bath & Body Works ($BBWI) - Even if you've never bought anything from this retailer, you've definitely smelled the perfume clouds that pour out of its mall locations. Hard for me to stay in one of these stores for more than 5 minutes without coughing, but people like their stuff.
$BBWI has been hammered in 2022 due to the usual excuses CEOs cite in earnings calls–inflation, labor shortage, supply chain mess, yada yada. As a result, it's down 46% YTD.
The bump it experienced on Monday was likely due to a "not as bad as it could've been" attitude. It beat Q2 sales and EPS estimates, although it had revised them down earlier this summer.
A retailer mainly reliant on mall traffic has a million headwinds in front of it, but investors are holding onto a glimmer of hope. $BBWI closed Monday up 2.17%.
Domino's Pizza ($DPZ) - After an epic rise last year, Domino's has lost nearly a third of its value so far in 2022. Turns out $8 for a three-topping pie doesn't crank out the same level of profit when inflation is rampant.
Bill Ackman just dumped his entire position in the pizza chain last week, citing a too-high valuation. I don't see a need to panic, though. Domino's has thrived despite the entire consumer food delivery model changing in the last decade or so.
As long as I can get a large sausage and pep for under 10 bucks, they'll keep me as a customer.
$DPZ closed the day down 3.02%
Nvidia ($NVDA) - The world doesn't have enough chips. $NVDA makes chips. How the f*ck has this stock gotten halved YTD?
Gaming chips are NVIDIA's bread and butter, and since everyone already bought a new PS5 during lockdown, demand in that sector is sluggish.
It's been particularly hammered in the last few weeks. In its Q2 earnings call, it told investors exactly what they didn't want to hear: EPS missed, and guidance was revised down for the balance of the year. Womp womp.
This name has been a favorite among you apes, so we'll see how it goes in Q3. $NVDA finished down 2.82%.
Energy Security vs. Climate Change - For the last decade or so, Europe has been a leader in signaling the urgency of climate change mitigation to the world. The US has been a flake in climate agreements, the Middle East wants to sell every drop of oil it can, and China is much more concerned about pulling people out of poverty.
Net zero policies and renewable investments are absolutely necessary to avert a climate disaster, but if it makes your region energy insecure, you've got another problem on your hands. Those solar panels won't do you much good when it's snowing sideways in Berlin.
But wait, what about nuclear power? Can't they just fire up the nukes when the sun is down and the wind is still?
Nope, Germany turned their back on nuclear after Fukushima in 2011. Since then, they've relied mostly on a blend of wind, coal, and nat gas to power their grid.
Renewable proponents have long talked about the benefits of shunning suspicious oil producers in the Middle East and Russia. The fracking boom brought the US closer to that reality, but Europe didn't capitalize in the same way. Now, it's come full circle, and the EU (especially Germany) is at the mercy of the Kremlin.
The energy vulnerability Europe now faces begs the question-would emissions have been lower if Europe hadn't turned its back on oil and gas production in the last decade? If that were the case, maybe Gazprom wouldn't be dumping CO2 into the sky just to spite their neighbors.
Even Elon, who obviously has an interest in hastening an electric transition, says oil and gas use needs to increase as a stopgap before a renewable-powered future. The amount of pain Europe experiences this winter will likely determine how the world is powered in the next decade or so until renewables can fully shoulder the load.
"Things that have never happened before happen all the time." - Morgan Housel