That's Why He's The GOAT | The Daily Peel | 12/19/22

Dec 19, 2022 | Peel #361
Give your silver bananas to...

Happy Monday, apes.
Stocks are down, the VIX is up, yields are wobbly, and spirits in Argentina are at all-time highs (for now). 2022 delivered us yet another wild week over the past 7 days, indicating the year intends to close out exactly how the rest of the year has gone: with a (very confusing) bang. Only 13 days until 2023; I sure hope you're ready.
Let's get into it.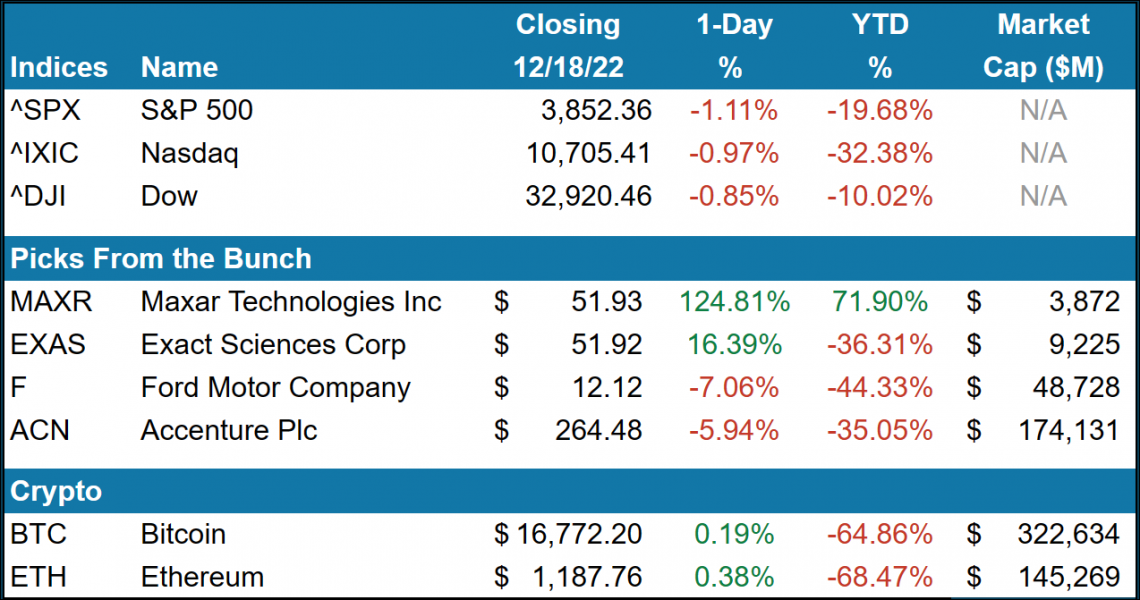 They'll Give You $100 if You Invest as Little as $100...WTF?!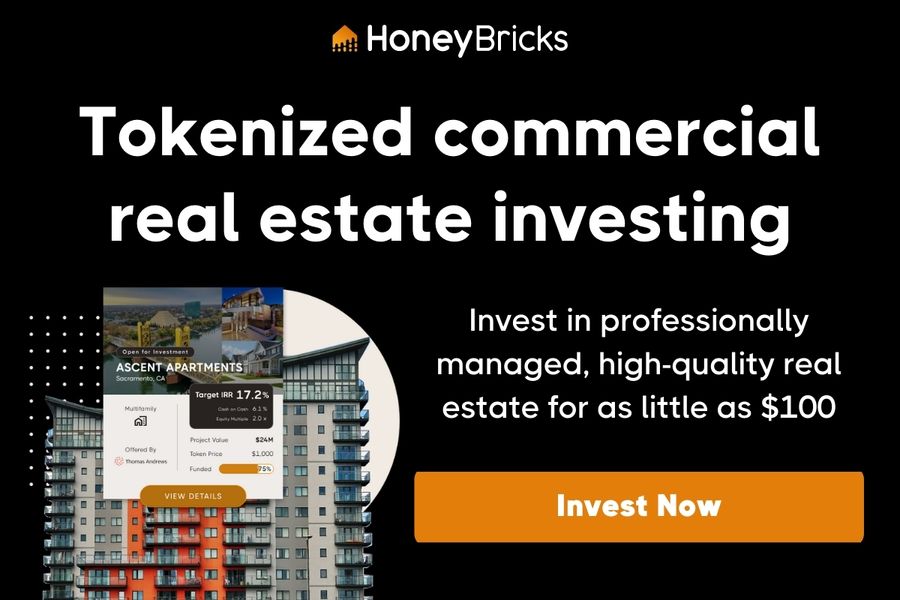 So our partner Honeybricks agreed to give $100 for the first 10 Peel readers that invest $100 or more on their platform. Yeah, so 100% return out of the gate.... yes, that is insane!
But don't worry…if you weren't as lightning quick as those first 10 speedy apes, Honeybricks has made this deal even crazier. Now, the first 100 of you fine apes that sign up will receive 1 FREE token for every 5 tokens invested! Basically a 20% off deal but in a way that works better for everyone. Now there's really no excuse to sleep on this, but you better be quick!
Honeybricks is an awesome way to be able to diversify your portfolio into Commercial Real Estate without having to risk your entire bonus...
Over the last year, real estate has massively outperformed Gold, Crypto, and the S&P 500.
Even if you've been priced out of the housing market, you can still access the passive income and wealth creation that comes from real estate with HoneyBricks.
Their tokenized platform for commercial real estate investing will get you in the game
>>> Grab your FREE token now <<<
World Cup Economics
Imagine combining four Super Bowls into one…
Then, you still wouldn't even have the economic impact and global reach of the FIFA World Cup. Underwhelming? Good, it should be because to FIFA, the Super Bowl is like a midseason game between the Bears and the Falcons (outside those dedicated fan bases, no one cares!). And let's face it, when it comes to the Super Bowl, outside the U.S., no one cares.
Some Americans get upset over this, but a quadrennial, global tournament of the most popular sport in the world where teams are separated by country as opposed to an annual game between arbitrarily set geographies in one country is obviously going to be way bigger. To quote former Anaheim Ducks goalie Ilya Bryzgalov, "why you have to be mad?"
Exactly, Ilya. And considering the startup costs for a soccer game/league (a round, kickable object and an open space) vs. that of football (an oblong ball, pads, uprights, etc.), it makes sense why a lot more people play soccer.
But let's take a look at just how massive and economically impactful FIFA is. Official stats have yet to be released for the 2022 games, but working with what we have, we know that:
An estimated 4 billion individuals (half the f*cking world) watched the final match of Argentina vs. France
Over 3.5 billion viewers officially tuned in for the 2018 final between France and Croatia (vs. ~120 million domestic + global viewers for Super Bowl 56)
Adidas literally sold out of Messi jerseys worldwide (for reference, Russell Wilson Broncos jerseys are the leading jersey for the NFL this year…and those won't even sellout at Mile High stadium)
But that's just viewership. Here at the Peel, we care about one thing more than anything else: money. Specifically, making (and hopefully keeping) that money. What did those numbers look like for 2022?
$4.7bn in total revenue
$440mn in total prize money for the teams
$1.7bn paid by FIFA to Qatar to operate the games
$228bn spent in total by Qatar on the games (not a typo)
Yeah, those are some big numbers. Now, most of the $228bn was spent over the more-than-a-decade leading up to the games, but that's somewhere around $500mn/week. Crazy enough yet?
Well, what if I told you that despite all that cash going around, most of the time, the World Cup ends up being disastrous for the host country? For example, Estadio Mane Garrincha in Brasilia, Brazil, used in the 2014 games and built at the cost of just under $1bn, is now the world's most expensive bus depot.
So, it's not disastrous for the entire country, but we often see the big bucks spent on the games going to waste after the few weeks during which the event is played.
The point is, the World Cup is big, like really big, and diehard NFL fans need to accept that the Super Bowl, while being objectively awesome, is just not it. Go Patriots, though!
Maxar Technologies ($MAXR) ↑ 124.81% ↑
Spacetech firm Maxar Technologies is headed to the moon. No, not literally, just figuratively (for now, at least).
Shares of the satellite imaging supplier more than doubled in value on Friday alone as PE firm Advent International plans to take the company private for $6.4bn.
That's a roughly 135% premium to Maxar's 60-day average trading value. Hats off to those shareholders, except you bagholders who bought before 2019 and still won't even be profitable on this trade. Smh, you know who you are.
Exact Sciences ($EXAS) ↑ 16.39% ↑
One ape's trash is another ape's treasure…
On Friday, news on the miserable failure of Guardant Health's weak*ss colon cancer test hit the newswires. Shares sold off in a tizzy, with $GH losing over 27% on the day.
For molecular diagnostics competitor Exact Sciences, specializing in colon cancer testing with their hit product Cologuard, this was fantastic news. In fact, it was +16.4%-level fantastic news.
We all know it isn't Exactly easy for biotechs to Guard (aren't I hysterical?) their position in the industry, so to investors, this is more than just a lack of near-term competition. It's confirmation that Exact Sciences knows exactly what it's doing and makes a damn good product…even if it does involve literal poop.
Ford ($F) ↓ 7.06% ↓
Henry Ford's Model T became so popular largely due to its cheap production cost allowing average Joe and Janes across the U.S. to buy one for themselves. Ford's new F-150 Lightning will not be the same. At all.
For the 12,674th time, Ford has decided to raise the starting price of its base model electric truck. Now, a spiffy new Ford EV will run at least $56k, a 4% increase in starting costs.
That's just a bit less than the average American annual salary. While the model is selling well at over 2,000 shipments so far this year, analysts are tweaking that the company just priced a helluva lot of buyers out of the market.
Accenture ($ACN) ↓ 5.94% ↓
No, analysts didn't suddenly realize that consultants like those at Accenture actually do a negative amount of real work, but they did realize the firm is still down bad.
Shares snapped nearly 6% as the multinational IT and consulting firm reported stronger than expected earnings for its latest quarter. No, that doesn't make sense, but in this market, does anything?
The thing is, investors aren't worried about the last quarter; all they care about is the next one. With disappointing sales projected for the near future, investors decided to peace out of shares in droves.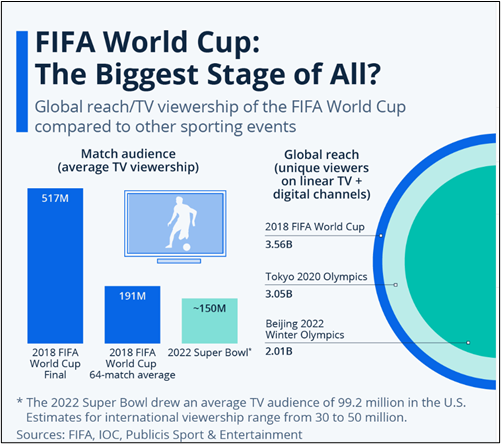 Reliable data for 2022 not yet available. Sorry apes, I should've been countin...
That's Why He's the GOAT
A day later, and we still have goosebumps lingering from that FIFA World Cup final. Now, this is probably like the third soccer game ever that I've actually cared about, but damn am I glad that I tuned in.
If you missed the game, I hope it was worth it. Even as a non-soccer fan, I feel like I might just go drop my entire paycheck on Messi merch. Like Brady in Super Bowl 51, I'm told this W cements Lionel Messi's status as the undeniable Greatest of All Time.
If you're still not convinced the boy from Rosario, Argentina is GOATed, maybe check these stats Messi has:
Most Ballon d'Or awards of all time at 7 (basically the global MVP award)
Most goals scored in a season (73) and in a calendar year (91); second place was back in 1972
6 Golden Boot awards, also the most of all time
Most recorded assists in soccer history
6 FIFA Men's player of the year awards and
At least 60 official Guinness World Records
Nuff said-Messi is Him. Congrats to Argentina on the win and to France as well for putting up one hell of a fight. Something tells me we just may be writing a very similar story about France's star Kylian Mbappe in a few years.
At 35 yrs old, Messi has already confirmed his plans to wrap up the greatest career in the history of soccer relatively soon. Earlier this week, he already confirmed that win or lose, the 2022 World Cup would be his last ever.
And while that's not news that fans want to hear, it's certainly understandable. Messi's 20-year career far surpasses the sport's average of 8-11yrs. For the 40,000 Argentinian fans that traveled to Qatar for the games, this is exactly the ending you'd want.
Now, it's time to head back home. The games have given Argentinians a bit of sweet relief from their economic woes, but now that they're over, attention has to turn back to the nation's nearly 100% annual inflation rate and 75% Leliq rate. Congrats again on the well-deserved win, but good luck closing out 2022.
The big question: Will anyone ever surpass Lionel Messi's dominance over the game of soccer?
Friday - A boy was at a carnival and went to a booth where a man said to the boy, "If I write your exact weight on this piece of paper, then you have to give me $50, but if I cannot, I will pay you $50." The boy looked around and saw no scale, so he agreed, thinking no matter what the carny writes, he'll just say he weighs more or less. In the end, the boy ended up paying the man $50. How did the man win the bet?
When the boy was handed the paper, it read, "your exact weight."
Today - It's 30 bananas off the Hedge Fund Interview Course for the first 15 correct respondents. LFG!
You have a 3-gallon jug and a 5-gallon jug. You need to measure out exactly 7 gallons of water. How can you do it?
Shoot us your guesses at [email protected] with the subject line "Banana Brain Teaser" or simply click here to reply!
"It takes character to sit with all that cash and to do nothing. I didn't get to where I am by going after mediocre opportunities." - Charlie Munger