This will only hurt a little
MARKETS
Markets: If you're looking at the surging stock market and thinking to yourself, "Boy I've never seen anything like this"...you'd be correct. This is the S&P's biggest 50-day rally ever, per LPL Financial. And the Nasdaq is within 2% of an all time high.
Global economy: For the first time in 29 years, Australia's economy is in a recession (defined as two straight quarters of negative GDP growth). A global pandemic will do that.
Want Morning Brew Daily Served Fresh to Your Inbox?
Drop Your Email Below...

GEOPOLITICS
The Punctured Arms Race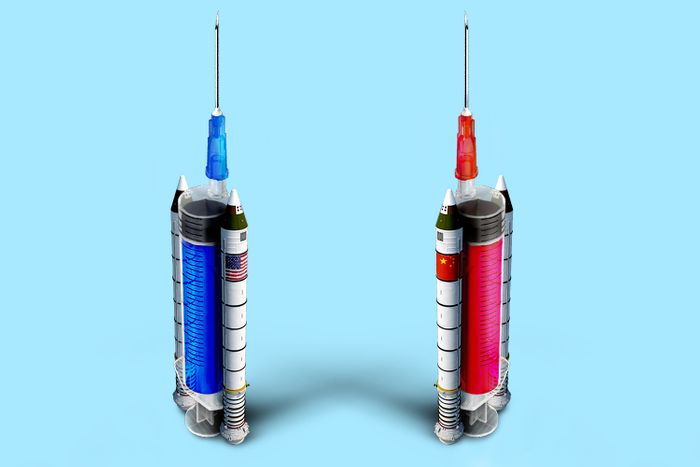 The next great geopolitical battle of our time is being fought not over rocket launches or Olympic hockey, but in the labs of scientists working to develop a vaccine for the coronavirus.
In a program it's calling Operation Warp Speed, the Trump administration is working with seven pharma companies to produce a COVID-19 vaccine, Bloomberg reports. They include Moderna, Johnson & Johnson, Merck, Pfizer, and an Oxford University/AstraZeneca combo.
The goal is to have 100 million doses of a vaccine by the end of the year, said Dr. Anthony Fauci, the nation's top infectious disease expert.
Meanwhile, China is also racing to develop its own vaccine-it's currently testing five potential options.
Experts call it "vaccine nationalism"
The coronavirus will hang over the global economy for as long as it takes to develop a vaccine-restaurants won't operate at full capacity, concert venues won't be packed, and travel will be subdued until populations are immune.
So the country that produces a vaccine first will be able to unleash economic growth it likely won't want to share with peers (as they say, secure your own mask before helping others).
Vaccine nationalism in the wild:
Remdesivir, Gilead Sciences' potential coronavirus treatment, could bring in $7 billion in annual revenue by 2022, SVB Leerink said Wednesday.
The reason? Governments will stockpile the drug for their own citizens in case of future outbreaks. Keep in mind, remdesivir isn't even a vaccine...and it doesn't have formal U.S. approval yet.
But vaccine nationalism could be harmful
Health leaders at Harvard have called it "morally reprehensible." And yesterday, the UN and the Red Cross urged countries to drop the turf war and create a "people's vaccine," one that protects "the affluent in cities as the poor in rural communities, the old in care homes as the young in refugee camps."
Bottom line: Those arguments aren't likely to resonate with President Trump or Chinese President Xi Jinping, who are looking for any advantage in their battle for economic supremacy.
VC
Venture Capital Puts Its Money Where Its Money Is
As protests decrying police brutality and racial inequality continue across the country, big players in venture capital are reckoning with the sector's overwhelming whiteness. From 1990–2016, black Americans accounted for less than 1% of the entrepreneurial and venture capital labor pool.
Yesterday, Japanese conglomerate SoftBank unveiled a $100 million "Opportunity Fund" reserved exclusively for companies led by people of color. SoftBank will skip the management fee, and half of all gains will be reinvested into future opportunity funds.
Classic SoftBank-it put together the fund in 24 hours.
Silicon Valley heavyweight Andreessen Horowitz also rolled out a "Talent x Opportunity Fund," which is geared toward "entrepreneurs who have the talent, drive, and ideas to build great businesses but lack the typical background and resources to do so."
The VC world is a notoriously clubby one, where it's hard to break in without a network.
Zoom out: Venture capital is the coal that fuels much of the tech world's fire, so improving VC diversity may help encourage equity across Silicon Valley.
+ Virtual event: If you're interested, a group called BLCK VC is hosting an event tomorrow that will feature black investors and founders talking about their struggles in tech. It starts at noon PT.
SOCIAL MEDIA
Spiegel Makes a Snap Decision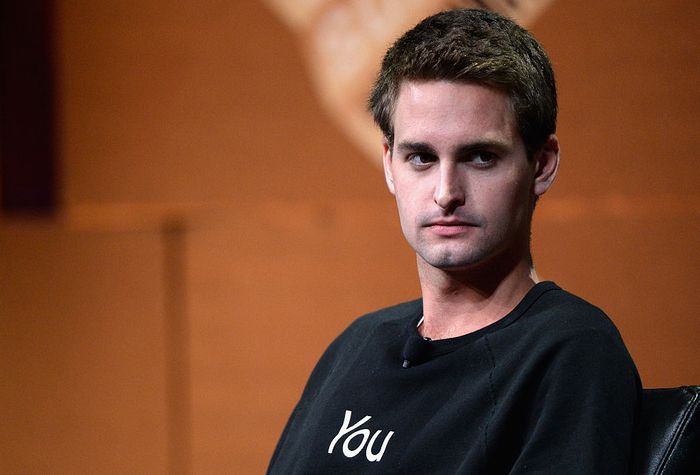 Yesterday, Snap CEO Evan Spiegel announced Snapchat would no longer promote President Trump's account on its Discover page. Makes sense-after all, the company is built on making things disappear.
The twist: The decision was prompted by comments Trump made on Twitter, not Snapchat, which Spiegel described as promoting racism and violence.
The statement immediately inserted Snap into the broader scuffle between President Trump and social media. Last week, Twitter labeled some of Trump's tweets as misleading. Then on Thursday, Trump fired back with an executive order that aimed to crack one of the social media industry's core legal foundations.
In contrast to Twitter (and now Snap), Facebook CEO Mark Zuckerberg said he has no plans to touch Trump's posts, despite a virtual employee walkout.
Bottom line: UN special rapporteur on freedom of opinion and expression David Kaye told the NYT Snap's announcement shows social media companies have options other than "leave-up or takedown" when it comes to controversial posts.
COVID-19
What's Up / What's Down

Like a bad rash, What's Up / What's Down is back-because how else are you going to keep track of COVID-19 trends?
What's up
Andy Warhol inspo: Campbell reported a 35% increase in U.S. soup sales over the past three months. Near the beginning of the pandemic, soup demand was up 140% as consumers stocked up on stock.
Clocking in: Mark Zandi, chief economist at Moody's Analytics, is in a chipper mood. "The good news is I think the recession is over, the Covid-19 recession is over," he told CNBC. The reason for his optimism? Yesterday, ADP's private payroll report showed employers cut far fewer jobs than expected last month.
Whats down
Lights, cameras, and action: Things are Sharknado 5 levels of ugly for the world's largest theater chain. AMC said yesterday it has "substantial doubt" it can remain in business after losing between $2.1 billion and $2.4 billion in Q1.
Bathtubs in the kitchen: The number of Manhattan real estate contracts signed in May fell 84% compared to last year. Deals worth $4 million or more are down almost 90%, as COVID-19 shutdowns as well as recent protests have all but paralyzed an already oversaturated luxury market.
AGRICULTURE
One Count of Price Fixing With a Side of Fries, Please
Yesterday, top chicken industry moguls, including the CEO of Pilgrim's Pride, were indicted by a federal grand jury on charges of price fixing. The suit alleges that execs at Pilgrim's Pride and Claxton Poultry Farms conspired to fix prices and rig bids for chickens from 2012 to at least 2017.
Pilgrim's and Claxton are suppliers for KFC and Chick-fil-A, respectively. And Pilgrim's is the country's No. 2 producer.
Birds of a feather flock together
The U.S. chicken landscape is dominated by five major players that control 61% of production. Given that level of consolidation, accusations of collusion in the chicken coop have plagued the $65 billion industry for years.
Restaurant supply companies and other mega poultry buyers, like Walmart and Albertsons, have brought price fixing lawsuits against the industry in the past. The chicken producers have denied those allegations.
And what about prices? The wholesale cost of poultry increased 11% from mid-2012 through 2018, per the WSJ, but it did fall 27% between January 2019 and the end of February 2020.
WHAT ELSE IS BREWING
Prosecutors are upgrading the charges against former Minneapolis police officer Derek Chauvin to second-degree murder over the death of George Floyd last Monday. They also filed charges against the three other officers who were on the scene.
The World Health Organization is resuming its trial of the anti-malaria drug hydroxychloroquine. But in the first substantial scientific study, the drug was found not to protect patients from COVID-19.
The U.S. will prohibit Chinese passenger airlines from flying to the U.S. starting June 16 as tensions continue to rise.
HSBC and Standard Chartered backed China's new national security law on Hong Kong.
Gary Jones, the former president of the United Auto Workers union, has pleaded guilty to racketeering and embezzlement.
Warner Music Group's first day trading as a public company? Prettay, prettay good, with shares closing up 8%.
BRUCE TRIVIA
On this date in 1984, Bruce Springsteen released the album Born in the U.S.A. See if you can fill in the blank lyrics to the title track.
I was born in the ______
Born down in a ______ / The first kick I took was when I hit the ground
Got in a little hometown jam / So they put a rifle _______
I had a brother at Khe Sanh / Fighting off the ________
Down in the shadow of the ________ / Out by the gas fires of the refinery
Want Morning Brew Daily Served Fresh to Your Inbox?
Drop Your Email Below...

BRUCE TRIVIA ANSWER
1. U.S.A. Real stumper, that one.
2. Dead man's town
3. In my hand
4. Viet Cong
5. Penitentiary