Ups and Downs | The Daily Peel | 6/23/22
Futures moved lower yesterday morning as what appears to be a small bear market rally started to fizzle out. Oil was down about 5% pre-market and ended the day just below $105/barrel, but this is likely due to monthly contracts rolling over. BTC is still down something like 70% YTD, and gas is through the roof. I would know; I paid $6 a gallon to fill up yesterday.
The trading session saw a little bit of a roller coaster, with a mid-day reversal that ended up re-reversing (versing?) into losing territory. The Dow and the Nasdaq were both down 0.15%, and the S&P gave back 0.13% when all was said and done.
The fast pace of private equity demands a certain set of skills, and WSO's PE Master Package can help you acquire the tools that you need to propel your career forward in the industry. From deal flow to LBOs, we can help you sharpen your skills to maximize your potential.
Let's get into it.
From deal flow to LBO, this PE Master Pack can get you the skills you need to be successful in PE
Joey B is looking to suspend the federal gas tax, which just might help you save $2 per fill-up!
AMD, Nvidia both looking tasty at these compressed valuations, says Morgan Stanley
Welp, that's it for ETH in dydx's opinion: the DeFi stalwart is jumping to a new blockchain in its next variant
Ya don't f*cking say: Daddy JPow warns that a stiff dose of medicine might cause recession
Yesterday - Which tire doesn't turn when a car turns right? The spare tire.
Today - For today's BBT, we will slash 150 bananas off of WSO's PE Master Package for the first 20 correct respondents. Let's go, apes:
Lovely and round, I shine with pale light, grown in the darkness, A lady's delight. What am I?
Shoot us your guesses at [email protected] with the subject line "Banana Brain Teaser" or simply click here to reply!
No more Free Money - Most of us were not around the last time there was this serious of an inflation problem or an associated tightening cycle.
If you're under 40, you don't have great recall back to the 1980s because, well, you weren't necessarily cognizant of the financial world back then.
There's another chunk of us who don't remember the great recession and its associated financial crisis. I'd argue that the government's financial taps really opened wide during this tumultuous period for markets, and it never looked back.
Until now, Daddy JPow is charged with putting a fork in it. The era of free money is over. Cost of capital is going to rise. Borrowing is going to become challenging, painful even. The liquidity that we once took for granted is going to go the way of the dodo bird.
At the macro level, this about face is only logical. With every yin, there's a yang, and with every money printer, there's a piper to pay.
So how does it affect your portfolio?
Well, growth is going to be a challenge for any ticker that has a "growth at all costs" attitude. Indeed, with Tech now the biggest sector in the S&P 500 and obviously a huge component of the Nasdaq, many tech names are going to struggle as their growth slows.
Technology is the biggest drag on the S&P 500, responsible for more than 300 points YTD off the index. This is worth paying attention to.
These names are going to drive any sort of rally, but have forward P/Es come down to a reasonable level? If they are just now touching fair value, is there more valuation compression in-store before we bottom?
Food for thought: by my math, you'd pay less money for next year's earnings today than any other time this century. Is it time to BTFD?
WSO's Private Equity Master Package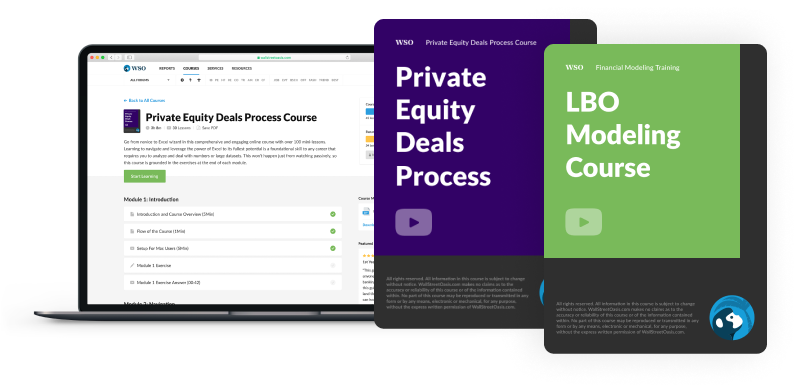 The fast pace of private equity demands a certain set of skills, and WSO's PE Master Package can help you acquire the tools that you need to propel your career forward in the industry. From deal flow to leveraged buyouts, we have more than 250+ video lessons that can help you sharpen your skills as a PE professional.
This deal is available for a limited time only. Come learn from industry pros and take your seat at one of the most prestigious firms on the Street.
Clorox ($CLX) - It seems that in spite of 16 analysts rating the shares of the cleaning product company somewhere between dog $hit and hold $CLX won't die. It's up more than 6% in the last handful of trading days.
With recession fears come irrational pivots into staples, and $CLX is a big, low beta name that might hold value in a recession. Shares of $CLX climbed a shocking 5.19% yesterday.
Novavax ($NVAX) - Joke's on you if you thought C-19 was over. All of this talk on CNN of recession, inflation, border crisis, and Joey B falling off a bicycle, and we are all tricked into thinking that vaccines aren't still a thing.
The company apparently gave some well-received presentations about its vax's efficacy at a conference down under, and on the news, shares jumped 9.93%.
Energy ($XLE) - Well, I guess when oil goes from $120 a barrel to around $105, there is always a slight backslide in energy stocks. I just would not have predicted this significant of a haircut.
The $XLE S&P Energy ETF lost 4.00% yesterday, and some individual names lost even more. For the energy bulls: don't fret. It's likely that when contracts roll to the next month, the price of oil will remain strong, and oil names will continue to rake in those record profits that The White House has been complaining about for months now.
Altira ($MO) - Bad news for all of your vapesters out there: Juul vape pens might be getting pulled from shelves by the FDA. For those of you who think you look cool vaping, you definitely don't.
Altria owns 35% of Juul, and shares of $MO tumbled more than 9.19% yesterday on the news that its investment might become way less profitable in a hurry.
When is the bottom? - After seeing the several-percent rally on Tuesday off a long weekend and then a hiccup yesterday giving back a chunk of Tuesday's gains, I can only start to wonder, when is the bottom?
Now that we have seen a 20% decline in the S&P and a more than 30% haircut in the Nasdaq, I'd sum up my approach in one word: patience.
You never know when the next 5% up day is going to arrive, so even on the way down, remaining invested can help your longer-term returns, and having a little bit of spare cash on the sidelines can help you take advantage of a bargain or two along the way.
I'm not sure we have arrived at "peak pessimism," that moment in time when we are all certain that macro headwinds and market conditions can't possibly get any better.
This moment might coincide with capitulation, but it might not. I'm not a fortune teller, and as I like to say, I left my crystal ball at home.
While I'm not itching to pull the trigger, I am eyeing up where I want to start putting cash to work.
If you bought the dip all 18 dips in a row this year and are out of cash, it's not time to fret. There's a chance that we are close, and your downside is limited.
But if you're sitting on a war chest, it is time to consider annexing the Crimea on a few quality names in the S&P that are battered.
At the end of the day, if your time horizon is more than a handful of years, there's not a whole lot to worry about. There's some short-term pain here, but inevitably it'll likely amount to a few speed bumps on a long drive to prosperity.
"Wall Street makes its money on activity, you make your money on inactivity." - Warren Buffett