War in the Bond Market | The Daily Peel | 1/9/23

Jan 9, 2023 | Peel #374
Happy Monday, apes.
It's days like Friday that really remind us why we were willing to take it on the chin throughout 2022 despite all the pain and suffering. Will it last? Who knows. Will we take it? Abso-freakin-lutely.
While equity indices broadly rose, long-dated treasury yields took a dive while those on the short end did the same with a bit more volatile hesitation, as usual. The dollar sold off like the US was going out of business on the back of an interesting jobs report. But time to stop stepping on my own content, so for now…
Let's get into it.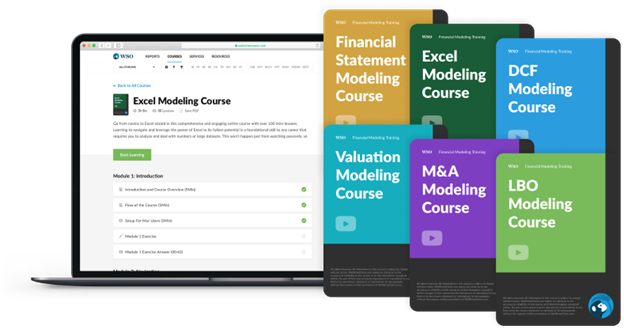 Analysts up and down the Street are brushing up on their skills as we speak, so there's no time to waste.
JPow Swipes Right on American Employment
I'd love to say bittersweet was the word of the day following Friday's jobs report, but to Mr. Market, the slowdown in hiring was anything but bitter. Just sweet.
The US economy added 223,000 jobs in December, well above the 202,000 guesstimated by economists. At the same time, revisions brought the number of job additions in the prior two months down by a total of 28,000.
With that, we can take a grand look back at 2022 in its entirety. Overall, we added 4.5mn jobs last year, averaging 375,000 new hires per month. That's basically the equivalent of adding the entire populations of LA and Boston into the job market in a single year, the second highest ever behind only 2021 (where 6.6mn jobs were added).
To paraphrase the Flex Seal guy, that's a lotta jobs! And as you smart, attractive, loyal readers of the Peel know, adding an excessive number of jobs has, for the past few months, made Mr. Market sad because they know JPow is terrified of Americans having livelihoods.
But fr, this report was fairly solid in a few different ways.
First, 223,000 jobs added is a pretty stellar number by historical standards. Americans are still having a relatively easy time finding jobs, a good sign for long-term consumer spending and credit trends.
Second, 223,000 is a slowdown in job growth from previous periods. Taking the opposite view of the above paragraph, a slowdown in hiring is exactly what JPow and the gang want to see in order to chill out with the meteoric rate hikes.
But, with unemployment actually falling back to 3.5% while the labor force participation rate remained at 62.3%, the market for jobs is still undeniably tight.
It's just that now instead of being as tight as that green shirt Zelensky always wears, we may be seeing some breathing room start to emerge.
The real stickler of the report came a little bit farther down, so if you didn't read past the first two paragraphs as 99.99% of people, you might've missed it. But you know I got you.
Average hourly earnings of non-supervisory employees (basically non-managers) continued to increase for the period, albeit at a slower rate of just 0.2% month-over-month. That right there is exactly what JPow dreams about seeing.
Rising earnings is good because…obviously. But rising too fast triggers wage-push inflation, the very beast that's been driving insane price increases over the last year and a half. Compared to last year, wages rose by 4.6%, settling at $32.82/hr.
Long story short, the age-old struggle between capital and labor is alive and well. 2022 was a rare year where labor absolutely and utterly dominated capital like a sadistic bully, but if 2023 is like the last decade, capital could be returning to the throne soon.
Stay tuned!
World Wrestling Entertainment ($WWE) ↑ 16.98% ↑
Like Steve Jobs returning to Apple or Andrew Carnegie returning to US Steel, the legendary Vince McMahon has announced plans to return to his baby, World Wrestling Entertainment.
While McMahon previously stepped down in relation to sexual misconduct allegations, this absolute psycho is often more remembered for his obscene stunts like  or this.
But when he's not wrestling in hospital beds or getting kicked in the nuts by his wife while fighting his son, he's actually apparently a pretty shrewd executive, according to Wall Street. Shares gained nearly 17% solely on news of his return.
Still, it likely won't be for long. Analysts note that the smartest and shareholder-favored move now is to immediately explore a sale of the "entertainment" firm.
Costco ($COST) ↑ 7.26% ↑
Is anyone surprised? Clearly, the Street finally heard about the grand honor bestowed upon Costco after winning last year's highly regarded Platinum Banana award for Company of the Year. Shares rocketed over 7% as word finally got out.
At the same time, Costco also just happened to drop its December comparable sales report. After a spooky showing in November led shares to dump more than 10%, investors got confirmation that that, in fact, was probably a fluke.
Sales proved almost as strong as Damar Hamlin through the end of the year and holiday season, once again bringing cheer back in the minds of investors. And yes, the hot dogs are still just $1.50. Now you see why they're deserving of an honor as supreme as the Platinum Banana??
Party City ($PRTY) ↓ 49.90% ↓
Party City shareholders woke up to a normal day on Friday, with shares gaining mildly with the rest of the market. Then, at 11:45 am, the mauling began.
And when I say mauling, I mean mauling because the bears did not hold back one bit. The party supplies retailer finally tapped out, announcing plans to declare bankruptcy in the next few weeks, and shares lost half their value in minutes.
If you've been in a Party City store recently, this is no surprise. The only way this could've been avoided would be if the store's greeters started giving out antidepressants right when you walked in. Just a sad sight.
Li Auto ($LI) ↓ 9.16% ↓
*I will not talk about Tesla* *I will not talk about Tesla* *I will not talk about Tesla*
Despite Tesla joining the market's party of green on Friday, a large Chinese competitor sold off in droves thanks to news out of Austin.
Elon's EV side project made the dreary announcement that they'll have to slash prices in their second-largest market, of course being China. As a result, this spooked traders of Chinese-based EV names, sending shares crashing down and none more than Li Auto.
War in the Bond Market
Like AllStarCharts founder J.C. Parets likes to say, we only trust two things here at the Peel: Dogs, obviously, and the bond market.
Compared to the stock market's rampant degeneracy, the bond market is like its normal, far more rational older brother. And right now, that "normal/rational" entity is waging an all-out war with the Federal Reserve.
Any investor on Earth would probably kill the population of a small town or village (too far?) to know what the Fed Funds rate will be at any point in the future. It's maybe the most valuable piece of information one could have in investing, particularly as we kick off 2023.
According to FOMC members, all signs point to a terminal rate above 5 or 5.25%. But at the same time, the bond market is flashing a big red "NO!" to those plans. To see who will win, we can only wait.
Just look at this yield curve chart below. Spoiler alert: that shape is not normal. Generally, the curve should actually be sloping upward (crazy, right?), but right now, the highest yielding "risk-free" asset is the 6-month treasury bill. Let's talk about why that's weird.

The short-term end of the yield curve is about as sensitive to rates as an elementary school is to peanut allergies. Any move in the base rate pretty much induces a minor seizure for sub-3 or 5-year bills. As a result, JPow's rate hike fiesta has blown up the short end as rising short-term rates signals FUD among investors dumping these assets in favor of longer-term bonds, cash, or anything in between.
This rise in short-term rates can lead to catastrophe for debt repayments if taken to the extreme. Any variable rate borrowings will feel its full wrath, and with consumer credit skyrocketing in recent months, I don't need to explain how ugly those implications could be.
So, if the FOMC really wants to take us above 5%, the bond market will have more than a thing or two to say about that. Investors and analysts now essentially see a UFC-style staredown occurring between the bond market and the Fed, with fixed-income traders essentially daring the Fed to keep raising. Who blinks first is the question of the year thus far into 2023.
But with market-derived rates already high and early data indicating the Fed's hikes are starting to take a toll, this staredown might be a bit more overblown than is deserved. The market is lowkey doing the Fed's job for it, but with monetary policy operating on a notorious lag, we have no choice but to wait and watch the blood pressure of CNBC anchors fly to the moon.
The big question: With the bond market declaring war on the Fed's rate hikes, who will blink first?
Friday - If I was 21 four days ago, and next year I will be 24. When is my birthday?
Today is January 3rd.
4 days ago was December 30th, and I was still 21.
3 days ago was December 31st, my birthday, on which I turned 22.
On December 31st this year, I'll be 23, and on December 31st next year, I'll be 24.
Today - It's 150 bananas off the WSO's Elite Modeling Package. LFG!
What kind of running means walking?
Shoot us your guesses at [email protected] with the subject line "Banana Brain Teaser" or simply click here to reply!
"When the weather changes, nobody believes the laws of physics have changed. Similarly, I don't believe that when the stock market goes into terrible gyrations its rules have changed." - Benoit Mandelbrot
Happy Investing, Patrick & The Daily Peel Team
Was this email forwarded to you? Sign up for the WSO Daily Peel here.