Will Iger's Sequel Be as Good as the OG? | The Daily Peel | 11/22/22

Nov 22, 2022 | Peel #343
Barely 3 years into his tenure as top dog at Disney, CEO Bob Chapek was dumped by the board.
The old king Bob Iger now returns older and wiser as several of the beloved company's businesses are at inflection points.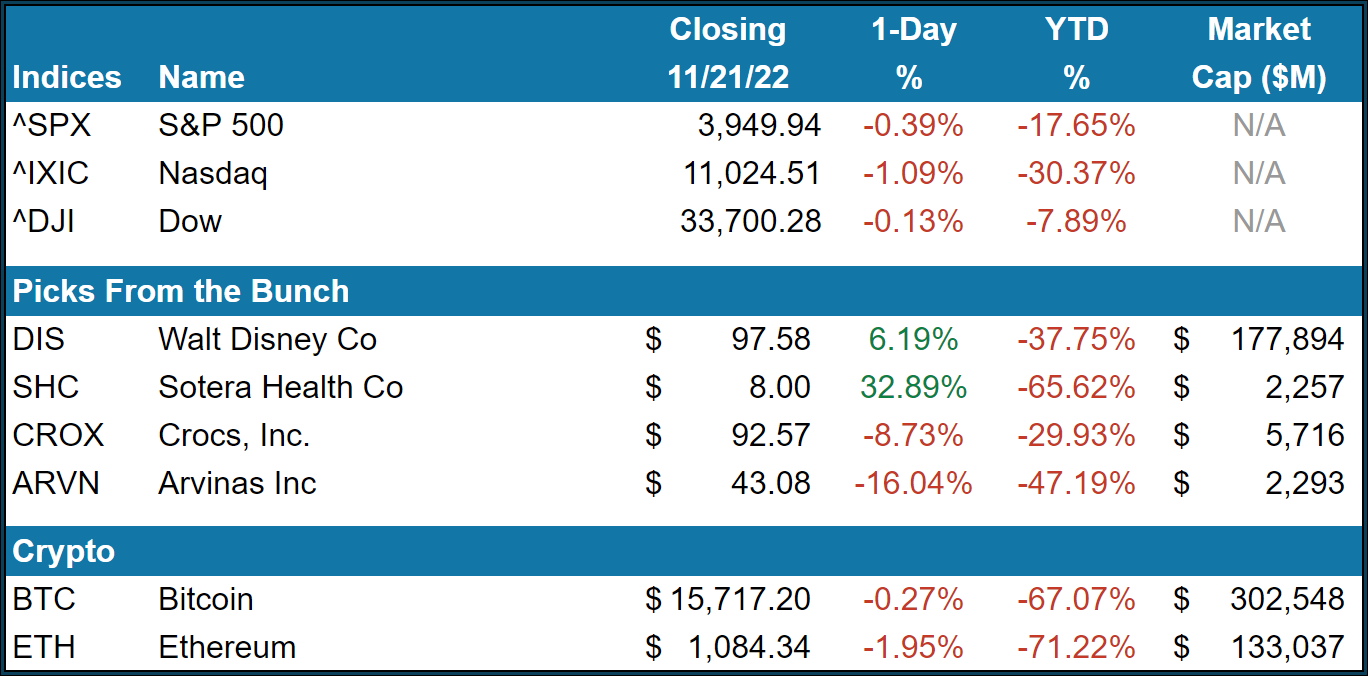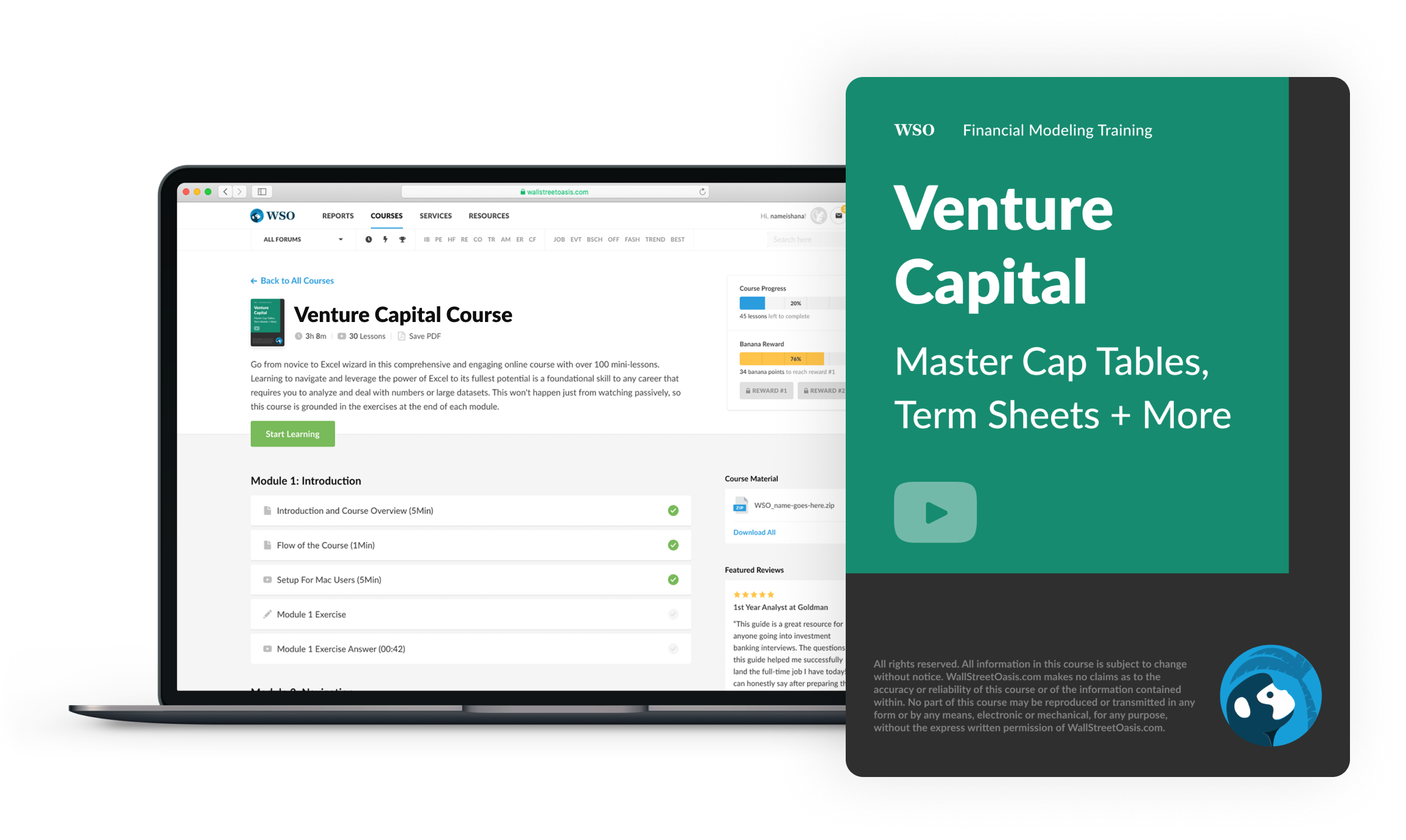 There's a reason that successful founders like Marc Andreesen and David Sacks go into venture capital-it's f*cking awesome.
Huge paydays without grueling hours, wearing Allbirds to work, and having the best entrepreneurs in the world grovel at your feet. What's not to like?
The only problem is breaking in. You think landing a PE interview is hard? Getting into VC is on another level.
To put yourself in the best position possible, you need to know the tools of the trade. That's why we've put together a VC Course that has everything you need to know about the space-cap tables, term sheets, due diligence, and venture fund structure will be second nature by the time you finish the course.
Lessons containing hands-on experience from industry veterans will keep you engaged on your way to becoming a legend on Sand Hill Road.
Because Daily Peel readers are important to us, we're giving out free access to our Excel Modeling Course for the first 50 Peel readers to sign up in the next 24 hours. Don't delay-word's gotten out about this one-of-a-kind course, and spots are filling up fast.
The next Uber is out there, waiting for funding. Sign up today and be on your way to a great lifestyle and huge exit packages.
Return of the Jedi
Disney's board basically created $10 billion in market value overnight by reinstating longtime chief exec Bob Iger as CEO over the weekend.
As evidenced by the deluge of Star Wars content it's made since acquiring the series, the company has a history of going back to the well when times are tough.
Despite spending more than half his life at the company, Iger is only 71 and will have a long to-do list on day one.
Priority numero uno is figuring out a game plan for Disney+. The company talked a big game about being alright with losing billions in order to gain market share, but the rope doesn't seem quite as long after a brutal quarter
Its declining cable division is still a decent chunk of its overall business, but those revenues are evaporating by the day
Iger's only signed up for 2 years at the helm, during which he'll lay the foundation for the next chief to take his seat
Bolstering Disney+ presents a catch-22. It has pointed a firehose of cash at content, but that hasn't lured enough subs to be worth the spend. Somehow he'll have to slow the streaming division's burn while also sparking higher growth.
Then there's its steadily-declining cable business. Cable networks paid Disney nearly $18 billion in 2020, and it can't afford to see those dollars vanish.
The question becomes, do you go all-in on Disney+ and lay cable to rest for good? That'd be risking billions in existing revenues but could strengthen its streaming position in the market. Either way, cable is dying, so they'll have to think of something before the final nail in the coffin.
Not a lot of easy decisions here. The epic comeback of theme parks and travel, more generally post-C-19, saved its in-person businesses, but digital content will ultimately make or break $DIS as it enters its 2nd century.
Disney ($DIS) ↑ 6.19% ↑
Must be a pretty sh*tty feeling to get canned as CEO and see your company's stock shoot up as a result
Chapek had plenty of missteps during his reign, including a streaming money pit and overreliance on parks revenue. But none was worse than mislabeling "The happiest place on Earth"
Natural Gas ↑ 4.75% ↑
While the price of oil tends to move based on demand expectations, nat gas goes the way of the weather. Mild winter = lower prices
It looks like both the U.S. and Europe will have a warm-ish start to December, which sent prices falling Monday. But analysts are warning that even a slightly cooler winter than expected could send prices rocketing higher.
Crocs ($CROX) ↓ 8.73% ↓
Investors activated sport mode and sprinted away from $CROX Monday after its CEO dumped a huge chunk of his shares
After a post-Q3 earnings pop based on strong back-to-school performance, the market snatched back gains on concerns about a weak 2023
Crude Oil ↓ 4.76% ↓
No one headline dragged Crude prices down Monday, but a cocktail of multiple headwinds did the trick
C-19 is spreading again in China, causing Guangzhou to lock down. Europe looks like it has a surplus of oil, and hawkish Fed comments point to slowing demand in the U.S. Add it all up, and you have sub-$80 crude for only the 2nd time all year.
Leaders Emerge From Egypt With a Deal
An inconvenient truth of climate change was the main focus during the recently wrapped COP27 summit in Egypt.
No, not that inconvenient truth. The one where rich countries burn the greatest chunk of fossil fuels, while the poorest will suffer the worst consequences of climate change.
It's been a hairy issue without much of a path forward since The Paris Agreement, but COP27 may have set the foundation for a resolution.
Marathon negotiations resulted in a deal where rich countries would pass the hat around to give poor countries the resources needed to both avert and adapt to a warmer world
While specifics still need to be ironed out, the pact points to a glimmer of hope that hundreds of nations can work together to deal with a problem that affects them all, even though the effects won't be evenly spread
The 1.5C goal still seems like a pipedream even after the deal, but there's still a massive difference between 2 and 3 degrees of warming long-term
Hovering over the meetings in Egypt was the energy disaster that Europe's found itself in. After going all-in on renewable energy investments and shunning fossil fuel production, the continent found itself bending over backward to Russia to avoid shivering all winter.
Poorer nations have it even worse, and without a hand up from the wealthiest, they will be forced to decide between development and climate change mitigation, all while the effects of the latter slam them disproportionately hard.
Business leaders like Larry Fink and Bill Gates have been ratcheting up demands for economic changes to sidestep emissions growth, but actual changes have been a slow drip.
Oil giants are well-capitalized after an incredible year for the industry, and unless the regulatory hammer comes down, they'll have a lot of power in determining the energy future of the world.
The big question: Will COP27 turn out to be just another showy agreement without legs, or will it unlock better cooperation between advanced and emerging economies to deal with climate change?
Yesterday - You go at red, but stop at green. What am I?
Watermelon. You eat the red part, and you stop eating at the green part.
Today - It's 100 bananas off the WSO VC Course. LFG!
I am a word of 5 letters and people eat me. If you remove the first letter, I become a form of energy. Remove the first two and I'm needed to live. Scramble the last 3 and you can drink me. What am I?
Shoot us your guesses at [email protected] with the subject line "Banana Brain Teaser" or simply click here to reply!
"It's not whether you're right or wrong, but how much money you make when you're right and how much you lose when you're wrong." - George Soros