Wishful Thinking and Unpredictable Consequences | The Daily Peel | 12/22/22

Dec 22, 2022 | Peel #364
Silver banana goes to...

Happy Thursday, apes.
Maybe it all will be okay? Markets decided that yesterday would be a good day, giving us all a nice gift before we head into the Holiday weekend.
Whether it's the alleged "Santa Claus Rally" or a combo of newly released, non-horrendous macro data, we don't really care; as long as my portfolio is going up, I'm not asking questions.
The S&P climbed 1.49%, the Nasdaq rose 1.54%, and the Dow soared 1.60%.
Let's get into it.
$50 UberEats Just For Requesting Quote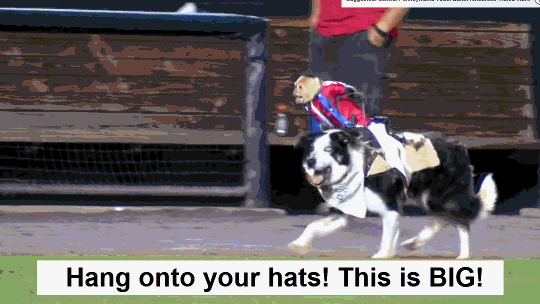 We got a good one today-Caplinked loves Daily Peel readers so much that they're handing out tons of free stuff just for filling out a form.
Here's the deal-request a data room quote, and you'll automatically get:
50 bucks at Grubhub or UberEats
Entered to win free WSO swag
Entered into a raffle for 100 bananas at Amazon
Yea, we're serious. It only takes a few seconds to fill out their form, and you'll get 50 grub bucks. Can't beat that ROI.
Caplinked is an awesome data room that's easy to use, and has all the functionality you need to stay in the good graces of your MD. Whether your client is a sovereign wealth fund or a mom & pop shop, their digital data rooms have the tools you need to get the deal done.
If you work in banking, you know how stressful all-nighters during a merger can be. Sensitive data needs to be kept under wraps, but mistakes can happen when you're running on adrenaline and Red Bull.
They're the fastest growing data room for a reason. Clients rave about the quality and simplicity they bring to dealmaking.
This offer expires soon, so take a few seconds between Slack pings and request a quote today!
Omnibus Spending Package
Now, let's be honest. Most of us half-ass our jobs (like, imagine if I actually tried at writing this?) but still somehow convince our bosses we deserve money (really hope Patrick doesn't read this).
Anyway, you may think you're the GOAT at BSing for a paycheck, but let me introduce you to 535 of my closest friends.
The US Congress has once again shirked ~80% of its responsibility for 11.75 months in preference of doing everything all at once, minutes before a crucial deadline. Sound familiar?
At midnight this Friday, the US government will shut down once again unless this spending package is signed. For Congressional leaders, this self-imposed deadline is actually much more of a blessing than a curse.
The 4,155-page bill, accompanied by ~2,600 more pages serving as essentially a glossary, is basically a hodgepodge of 35 separately proposed bills horrifically stuffed into one gargantuan embarrassment of legislation. The thing was just formalized this week, so don't even think for a second that a single Congressperson read this thing.
Aside from being a clear tell of a barely functioning national legislature, this bill introduces a lot of "hurry up and spend" ideas not seen before. Some of the key pieces include:
$858bn in defense spending, a 9.7% annual increase
The Electoral Count act, clarifying the role of the VP and state legislatures during the Presidential transfer of power…wonder why they need that??
Further appropriations for already passed legislation like the CHIPS Act
A 20% boost in funding to the Office of the Assistant Secretary for Preparedness and Response under the HHS
A 17% increase in funding to Border Patrol
And that's about it. I mean, just from those alone, you can likely already tell this omnibus bill is running over what should've been at least three dozen individual bills.
Also notable are items that got kicked from the legislation, such as:
Removal of the marijuana banking act that would allow banks to actually serve these companies on a national level
Axing of the expansion to the child tax credit system
Scrapping of plans to boost IRS spending (phew, that's a relief!)
Honestly, we could fill a week's worth of Macro Monkey just on this "bill" alone. I mean, it's more like electing a whole new government. Plus, at a $1.7tn price tag, JPow certainly won't be receiving much help from his fiscal compatriots in his death match against inflation.
The government does need money to spend, but dammit, why can't this be done in a transparent, reasonable way where we can actually get some minor semblance of an idea of where our tax dollars are actually going? Wishful thinking, I know.
Nike ($NKE) ↑ 12.18% ↑
The sportswear maker that doesn't hire flaming racists for sponsorships (looking at you, Adidas) was up tremendously yesterday. Shares popped a massive 12.2% on a stellar earnings report.
Sales, margins, and EPS all eviscerated expectations. Meanwhile, the firm's lingering excess inventory problems are getting relieved like a sunburn after a fresh dose of Aloe.
In summary, Nike Just Did It™
Carnival Corp ($CCL) ↑ 4.69% ↑
Shares in this cruise line sailed off into the sunset yesterday, gaining almost 5% on the first positive, idiosyncratic news, maybe since before C-19 showed up.
Like Nike, Carnival killed it in its latest quarters, at least according to investors. Shares surged as last quarter's loss came in slimmer than expected, while top-line revenue still missed and debt piled up like it was trying to recover a fumble.
Cruises still have a long way to go. As a result, investors seem to be cutting 'em some slack on typical metrics and pivoting their focus to things like bookings, which increased, and C-19 protocols, which decreased. We're sailing off in the right direction, team.
Rite Aid ($RAD) ↓ 17.23% ↓
Despite its ticker symbol, I can assure you that America's third-string drug store did not have a rad day on Wednesday.
The day certainly started off pretty rad, however, gaining nearly double-digits in the premarket. Then, within 45 mins of opening, shares had already shed 20%
The company posted a smaller-than-expected loss for the quarter, which is nice, but like how a win is a win, a loss is a loss. The real sore spot centered around what is to come next quarter as Rite AId lowered its full-year guidance across the board.
B Riley Financial ($RILY) ↓ 8.60% ↓
B Riley wants to make sure it's homie Core Scientific will B Alright. Their way of doing that? Oh, you know, just casually tossing their friend another $72mn in financing.
A small-midsize financial services firm, B Riley Financial, is one of the largest creditors of bankrupt magic internet money mining firm Core Scientific, and yesterday, B Riley decided it wanted to toss another 3/4th of a million into the bankruptcy ring.
As a result, shares sold off by over 8.5%. Investors are spooked, but executives at B Riley appear confident that their helping hand can save the day.
Executives seem to really believe this, too. The firm was already a top-five company in insider buying so far this year, and just yesterday, alongside this news, executives loaded up on even more. We shall see…
Zelensky US Meeting
No one's talked about it for a while, but allow me to remind you of the ongoing horrific war in Ukraine.
Zelensky and Big Dawg Biden held a joint meeting yesterday that seemed to awaken the mainstream media from their wartorn amnesia. It was Zelensky's first moments outside of Ukraine since Russia invaded, and Joey B made damn sure it was worthwhile.
The US has already sent ~$50bn in aid to Ukraine (that we know of). Yesterday, the government tossed in $2bn more and took another step closer to making Zelensky's biggest dream of all come true.
The MIM-104 Patriot is a surface-to-air (SAM) defense system heavily employed by the US military and its allies. Basically, it shoots giant missiles in the sky that pew-pew enemy aircraft. It's sick.
Now, don't be searching on Amazon or anything yet; one of those bad boys will run you a cool $4mn a round and $10mn for the launcher.
Essentially, it's the gold standard of SAM systems globally. Ukraine has been begging for one since the day Russia invaded, but the US has sat on its hands thus far in fear of escalating Putin's blood pressure and causing him to do some other whack sh*t.
Now that Ukraine is an inch from the goal line of getting its hands on one of those, Russian officials have already come out and said that the transfer of such a system to Ukraine would lead to "unpredictable consequences." Sources were unable to confirm whether those "unpredictable consequences" included Putin falling over and pooping his pants again.
In recent weeks, Ukraine has faced a dramatic upscale in the bombings of its infrastructure, both military and civilian, and it desperately needs additional air defense capabilities.
While not official yet, I'll be more surprised than when Malcolm Butler caught that interception in Super Bowl 49 if Zelensky isn't riding one of those home.
TL;DR: the US has no plans to slow down aid sent to the ailing nation. Putin and gang sure won't be happy, but if this chapter goes the same way that the rest of the war seemingly has, don't bother starting to learn Russian yet.
The big question: How will sending more advanced weaponry impact developments (or lack thereof) on the war in Ukraine?
Yesterday - What are the next three letters in this series: OTTFFSS
E N T (Each letter represents the first letter in the written numbers: One, Two, Three, Four, Five, etc.).
Today - It's 50 bananas off the Consulting Interview Course for the first 25 correct respondents. LFG!
What comes once in a minute, twice in a moment, but never in a thousand years?
Shoot us your guesses at [email protected] with the subject line "Banana Brain Teaser" or simply click here to reply!
"Know what you own, and why you own it." - Peter Lynch