You Talkin' Bout Taxes? | The Daily Peel | 12/2/22

Dec 2, 2022 | Peel #350
Give your silver bananas to...

Happy Friday, apes.
It's time to party. Not only because it's Friday and the Holidays are quickly approaching, but because JPow was just given another reason to chill with rate hikes, and inflation hasn't been looking this fine in a long time. Markets don't seem to care, but a win is a win, and things could be much worse. We'll take it.
As an investor, you NEED to check out INVRS. Their free research platform has got all of the goods you need: comprehensive data, analysis tools, and more!
Invest smarter with INVRS today
Let's get into it.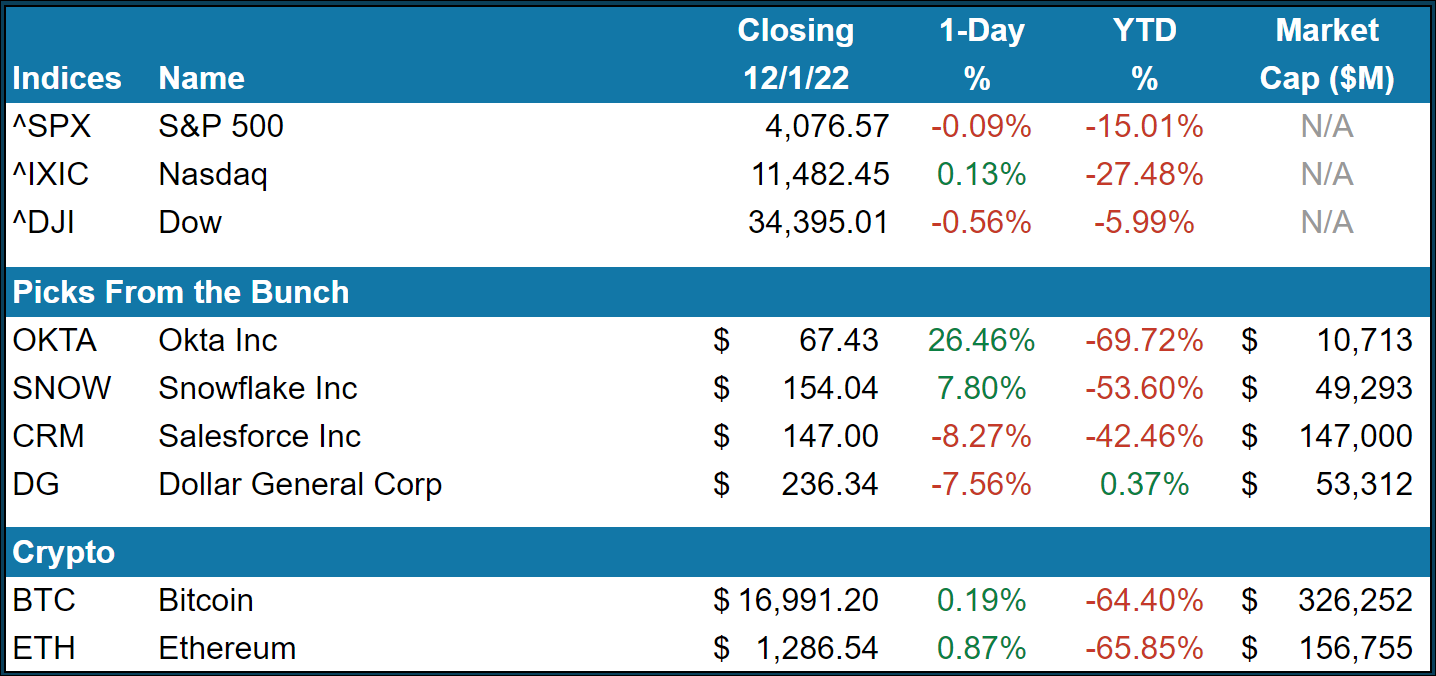 The future of investment research is here
and it's free...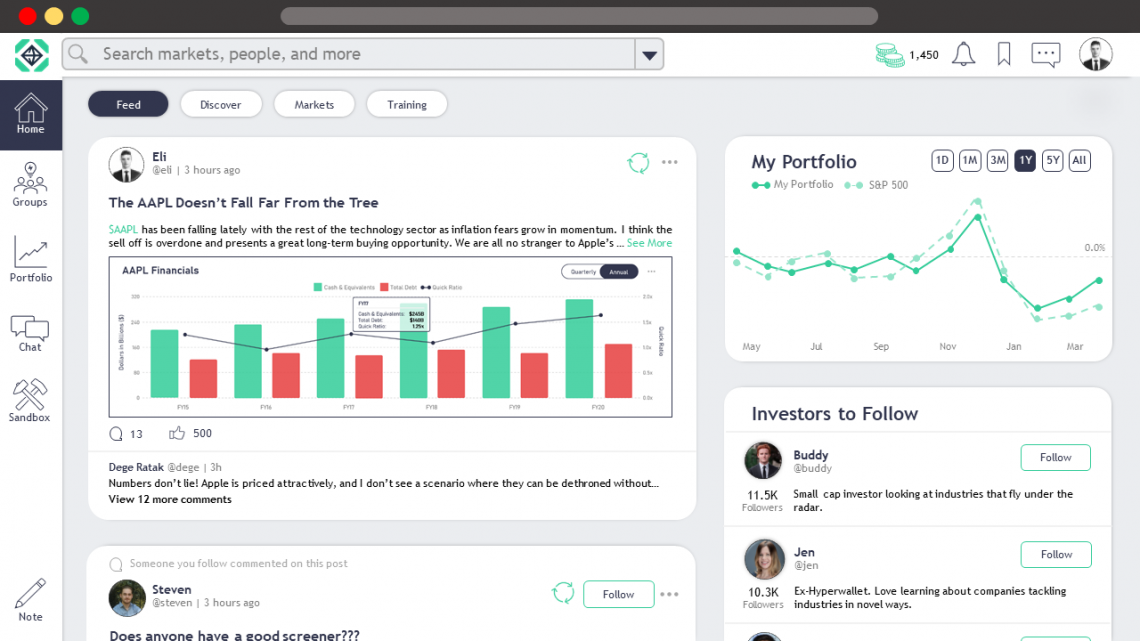 There's never been a better time to be a DIY investor. Trading fees are falling but just because it's easier to invest doesn't necessarily mean it's easier to invest wisely.
Now INVRS is here to make investing smart easier, too. Their collaborative research platform empowers DIY investors at every step of the investment process with comprehensive data, analysis tools, and collaborative features - all for free.
Sign up for free to get early access to INVRS and start DIY investing smarter
The Moment We Were Waiting For?
Alright, everybody, calm down now.
Yes, the Bureau of Economic Analysis did release the figures for October's Fed-preferred inflation measure. And yes, the numbers did come in lower than expected, but can it really mean…?
Alright, time to settle down for real. The core personal consumption expenditure index, aka "Core PCE," an inflation measure exclusive of food and energy prices and JPow's favored method of inflation tracking, registered a month-over-month growth of 0.2% and a year-over-year growth of just 5.0%.
Meanwhile, personal income gained 0.7% on the month, well above the 0.4% expected but just behind the 0.8% registered growth in spending.
Keep in mind that this report comes on the heels of an October CPI report that too came in quite below analyst expectations. It's not a streak until it's three in a row, but something tells me it's not a bad start.
Of course, there is absolutely no guarantee that these sequential beats (or maybe misses?) of inflation expectations are indicative of a long-term trend. A sample size of 2 is difficult to make a solid statement about anything with.
Moreover, Chair Powell could not have been more clear when he spoke earlier this week in detailing the fact that the Central Bank is gonna need a helluva lot more evidence than a couple of positive readings to change its mind on rate hikes, and it appears the market knows this.
U.S. indexes were mildly confused about what to do yesterday, bouncing around to ultimately settle almost flat across the board. Conveniently, this confused mindset happens to match that of the Fed's.
As we move into 2023, the uncertainty plaguing markets will, without a doubt, be overstaying its welcome. "To recession or not to recession" will remain the question for a while, likely until we're already deep in it if so. It's gonna be a fun few weeks of activity, apes, and pretty soon, we may just look back and laugh at how little we truly knew.
Okta ($OKTA) ↑ 26.46% ↑
You might not believe identity protection/verification companies even exist these days…but they do, and Okta's one. A pretty good one, too, apparently.
Shares absolutely ripped in late Wednesday trading, riding the wave of nearly 40% top-line growth and a fat beat on Q4 earnings guidance.
And while guidance is basically just a guess, the point is that the firm now expects to make a profit, rattling analysts and pushing the stock up over a quarter of its previous value.
Snowflake ($SNOW) ↑ 7.80% ↑
After Snowflake utterly melted (*bah dum tss*) on Wednesday, shares stormed back just shy of 8% as dip buyers emerged a day after the company posted the now-dreaded combo of solid earnings with weak guidance.
Turns out that 67% annualized revenue growth and 75% non-GAAP gross margins are actually sweet. It just took the market a little extra time to realize it.
Salesforce ($CRM) ↓ 8.27% ↓
Talk about a vibe killer. Salesforce yesterday posted an impressive earnings report, delivering a sizable beat to EPS and basically tying consensus expectations on sales.
And then it all came crashing down, a whole 8.3%, in fact. Shareholders, you can thank (former) co-CEO Bret Taylor, as this dude really just stepped down from the role out of nowhere, causing markets to freak. Oh yeah, here's his address if you're curious.
Costco ($COST) ↓ 6.56% ↓
Costco doesn't miss, but their latest same-store sales numbers sure did. Shares plunged over 6.5% thanks to that, declining online sales, and an all-around heartbreaking monthly sales update.
Even worse, the company's U.S. market, which account's for slightly over 2/3rd of overall revenue, was the worst part, growing only 4.6%.
Consumers, how we feelin' out there? Sure, hope this isn't a sign of a larger trend…
Invasive, Ridiculous Sh*t
That's what the IRS stands for, right? It might not be what the acronym stands for, but it sure seems to be the principles they stand for.
I'm sure you've seen dozens of memes already clowning on the IRS for *allegedly* coming after your venmo transactions. You might've wondered, "wow, is that true?"
Well, kinda…not really. Your payment to that guy whose car you hit is fine, as the tax does not apply to "noncommercial transactions." Your small business's income might be a little upset, however.
For now, I'll turn the mic over to Uncle Sam as the precise language was summarized by the IRS as:

And, of course, TLDR if even that summary was too much reading: payments settled by "third party networks" for goods & services worth >$600 are gonna get taxed.
The only cohort that does have a case for legitimate worry is micro-business owners and side hustlers. To them, this is like what caused the Boston Tea Party.
Long story short, it's not as big of a deal as social media makes it seem. The IRS is gonna smack you in the face with a nice tax burden regardless of what you do and then demand you say thank you. Oh, and in case you forgot, the agency is only getting larger.
The big question: With the IRS's newly empowered increase in enforcement ability, what other new taxes can we expect?
Yesterday - Shoot at me a thousand times and I may still survive. But, one scratch from me and you will find your prospects take a dive. What am I?
An eight-ball.
Today - It's 30 bananas off the Hedge Fund Interview Course for the first 15 correct respondents. LFG!
Arnold Schwarzenegger has a long one. Michael J. Fox has a short one. Madonna does not use hers. Bill Clinton always uses his. The Pope never uses his. What is it?
Shoot us your guesses at [email protected] with the subject line "Banana Brain Teaser" or simply click here to reply!
"There's a big difference between probability and outcome. Probable things fail to happen-and improbable things happen-all the time." That's one of the most important things you can know about investment risk." - Howard Marks