You've Been Hiked | The Daily Peel | 6/16/22
Futures pointed higher ahead of what is sure to be a historical rate hike following the Fed's June meeting. BTC and friends are still taking it in the face, and Oil experienced a slight pullback. As Daddy JPow announced his lifesaving 75 bps rate hike and subsequent Q&A, markets ripped higher.
At the end of the day, markets closed higher. The Nasdaq was our winner, finishing the day up 2.50%. The Dow closed up an even 1.00%, and the S&P was up 1.46%.
Interested in gleaning both the big picture & the finer technical details of leveraged buyouts? Our WSO LBO Modeling Course will teach you the fundamental theories of LBO, as well as the importance of cash flow, debt, taxes, and scheduling.
Check it out here
Let's get into it.
Yesterday - What can you keep but cannot share, and once you share it, you can't keep it anymore?
A secret.
Today - For today's BBT, we will slash 100 bananas off our WSO LBO Modeling Course to help you master leveraged buyouts. If you're in the first 20 correct respondents, we will hook you up:
I am a box that holds keys without locks, yet they can unlock your soul. What am I?
Shoot us your guesses at [email protected] with the subject line "Banana Brain Teaser" or simply click here to reply!
The Energy Trade - Yesterday, Joey B sent a letter to the major energy names in the US demanding help in lowering energy prices for consumers in America. The letter sounded like a lot more stick than carrot.
Threatening to use the Defense Production Act and other tools that the government has available to it to "collaborate" with energy companies, it sounds like Joey B wants to play a little bit dirty.
In this most recent quarter, oil companies turned record profits. But can you blame them? Their primary raw material has gone up in price by a literal boatload. Keeping their margins consistent, logically speaking, shouldn't their profits also rise?
Gas has blown by $5 per gallon, and there's no end in sight to our collective pain at the pump. Oil is still around $120 a barrel, and we're almost halfway through Joey B's oil stimmy of a million barrels per day from the SPR.
You have to ask yourself – if the government steps in and coerces (in the friendliest of manners, I'm sure) oil companies to compress their margins, what will happen to the energy trade?
Well, I think that oil stonks might get crushed in the short term if their interests are dominated by the government. Not only is government intervention inherently inefficient, but it's also bad for business.
I'm on the edge of my seat, waiting to see a response from oil company CEOs. If their stonks start to fall like they did yesterday continually, you might see a response sooner than later.
WSO's LBO Modeling Course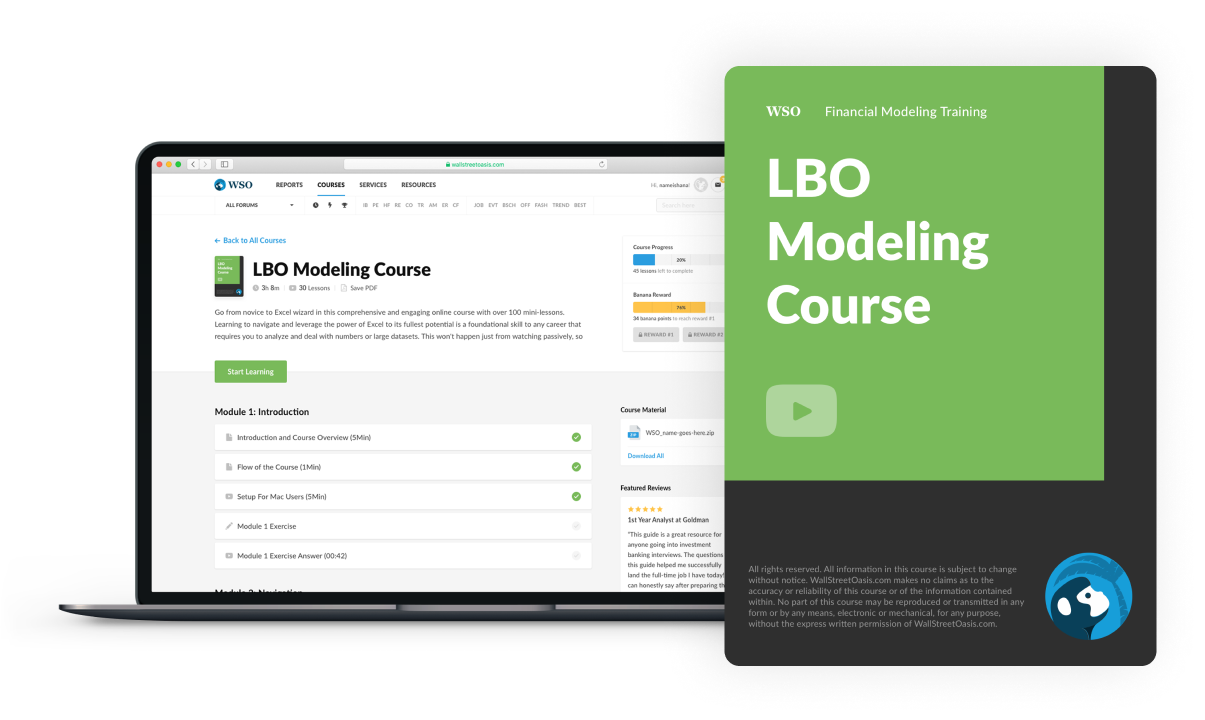 If you're looking to learn both the big picture and the finer details of LBOs, check out the WSO LBO Modeling Course.
Our course will teach you both the fundamentals as well as the importance of cash flow, debt, taxes, and scheduling through refined learning modules and applied case studies.
Our students have landed and thrived at the biggest firms on Wall Street after getting practical training from quality instructors with LBO experience.
Netflix ($NFLX) - There hasn't been a lot of great news about $NFLX since their recent earnings call when they announced dwindling subscribers as well as loads of expenses in producing their own content.
Riding high after Daddy JPow's press conference, Netflix ripped higher yesterday, closing up 7.50%.
The Boeing Company ($BA) - Shares of the Boeing Company ripped higher, leading the Dow and making up some of the ground it lost so aggressively in recent weeks.
Citing robust demand and a successful 737 Max test flight, $BA's CEO is bullish on airplane demand. Boeing closed up a whopping 9.45%.
Energy ($XLE) - After being on fire most of the year, energy had a hiccup of a day after Daddy JPow's announcement yesterday. The $XLE closed down by 2.21%, with a slew of other big names retreating even farther.
Perhaps investors are worried that the Defense Production Act might hurt energy companies or that higher rates are bad for somebody in the stream between drilling and consumers. All I know is that energy is still through the roof for the year.
NetEase ($NTES) - Chinese internet companies were down again yesterday, with $NTES leading the way. NetEase was down 2.23% yesterday.
I didn't see any real news, but $PDD also experienced a slight pullback. Not to fear, though, apes. $NTES is up more than 10% in the last month.
With some of the negativity on China stonks baked in, you might start to see these companies trade less on the news and more on performance or fundamentals… if you believe their accounting.
Accountability - As we teeter on the cusp of a recession and markets linger in the bear market territory, one has to wonder: How did we get here?
Well, some might argue that in the summer of 2021, the economy had sufficiently recovered, shots were going into arms left and right, and the first hint of pent-up demand was being let out of the bottle.
This was a good news story, but it wasn't good news enough. So what happened? Well, both the politicians and the central bankers kept spiking the punch bowl.
Even after trillions in stimmy checks (much of that money stolen, honestly) and more than half the country by territory re-opened, Congress thought that more stimulus was a good idea. They called their bills "comprehensive"; I called them reckless.
At the same time, the Fed's balance sheet continued to balloon. They were adding to their own book at a rate of $120Bn a month; an unsustainable rate, to say the least.
But policymakers aren't the only ones to blame. Think of the Robinhood Trader, yolo-ing their stimmy checks into Deep OTM Meme Stock Calls (DOMSC) from their parents' basement.
These cats (and maybe the guy who swore he wasn't a cat) made literally millions of dollars pumping up tech names and zombie companies that don't turn a profit. After all, stonks only go up, right?
Now, the Fed is in full vindictive mode; rates need to rise to the point of crippling the economy to correct inflation. Some say that the Fed needs to force higher unemployment to get there, which is a long way off given that there are more than ten million open jobs waiting for butts in seats.
We can point fingers at all sorts of groups as to how we got here. I'm waiting for a book on this one (looking at you, @AndrewRossSorkin and @MichaelLewis). But in the meantime, all we can do is keep an ear to the ground to help plan our next moves.
"History provides a crucial insight regarding market crises: they are inevitable, painful, and ultimately surmountable." - Shelby MC Davis