MARKETS
U.S. markets: Banks did the heavy lifting on a great day for equities. Tesla shares jumped nearly 10% after Musk gave an upbeat talk at the shareholders meeting.
Trade: Higher exports sent the U.S. trade deficit to a seven-month low. Good news, but plenty more question marks remain as the G7 kicks off Friday.
Want Morning Brew Daily Served Fresh to Your Inbox?
Drop Your Email Below...

TECH
Apple Won't Stop Targeting Facebook

How ya feelin' these days, Zuck? Odds are, not so great. As the backlash from Facebook's Cambridge Analytica scandal simmers on a low boil, Tim Cook wound up...and took a Louisville Slugger right to Mark's gut.
How? By announcing it would release data privacy tools on Safari to drastically limit one of Facebook's biggest hacks-gleaning data from those "like" or "share" icons you see on every website.
We'll explain: When Facebook became the content distribution platform du jour, having a "share" or "like" option on your site became a must. The catch? Every site that contains them allows Facebook to track your browsing activity.
Remember those button-downs you searched for?
There's a reason you got hit with an ad for an Oxford only minutes later. And the ability to gather this personal information is the very reason Facebook has scooped up ~30% of all digital ad revenue.
The issue is, how responsible is Facebook being with your data?
We learned through the CA scandal-when Facebook turned a blind eye to third parties sharing user information-the answer is: "not so responsible."
But more damning news came to light this week: Facebook is being accused of creating inappropriate data-sharing partnerships with over 60 phone manufacturers since 2007.
What's worse? One of those companies was Huawei-the Chinese smartphone maker being carefully watched on national security grounds.
So Apple's taking its chance
It isn't just allowing users to opt out of Facebook's tracking mechanisms. It's also hammering home its favorite talking point: "Don't trust Facebook with your data-trust Apple."
There might be a reason for that: Apple's quietly creeping back into the ad business, per the WSJ. In order to compete with Facebook and Google's stranglehold of the market, winning consumers' trust will certainly come in handy.
That being said, it's got a whole lot of ground to make up.
HEALTHCARE
Athenahealth CEO Gets a Dose of His Own Medicine, Steps Down
New to E!-"Keeping up with the Bushes." George H.W. gives George W. a noogie, Jeb gets caught stealing from the cookie jar, and yesterday, outspoken cousin Jonathan stepped down as president and CEO of health-tech company, Athenahealth (+4.17%).
But unlike Jeb's cookie mishap, Jonathan's infraction was far, far worse. Reports surfaced he had emotionally and physically abused his first wife over a decade ago.
And this isn't exactly a new side of Jonathan
In a skit last year, Bush dressed up like Ricky Bobby, read some inappropriate lines, and at one point suggested he wanted to "jump down on" a female employee.
So where does that leave the embattled Athenahealth, the company Jon co-founded in 1997? Likely, ready for a sale.
Listen closely, and you can hear the Jaws music getting louder. It's playing for Paul Singer-his hedge fund, Elliott Management, proposed acquiring Athenahealth for $6.5 billion in May.
AVIATION
Airlines Fill Up a Tank of Gas and Cringe
Delta Air Lines (-0.91%) is feeling like it got sandwiched in the middle seat on a 15-hour flight, cutting its profit forecast due to surging fuel costs. How bad is the pinch? Delta said fuel prices jumped 50% over the past year.
And that's a big deal for airlines:
Fuel is often an airline's second-biggest expense (after labor), sometimes amounting to ~25% of operating costs.
Delta even bought its own refinery in 2012 to make sure it could supply its own fuel.
Zoom out: The entire industry is struggling with the spike. In April, American Airlines also lowered its profit expectations because of the rising fuel prices, saying it might boost fares to compensate.
We know what you're thinking: "Am I really going to have to pay $700 to fly to my second cousin's wedding in Buffalo?"
Bottom line: Don't expect extravagant price hikes. This industry is still uber-competitive with the entrance of low-cost carriers, which have helped drive down prices.
SPORTS
Gym Class Heroes
BUSINESS FACTS
Numbers that Make You Go..."Wow"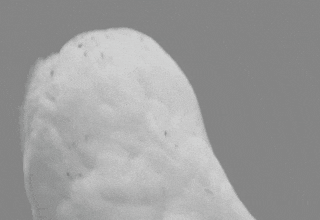 $465 million: The amount in federal tax credits Waymo could seek when it adds up to 62,000 Fiat Chrysler minivans to its fleet. How? The electric vehicle credit is worth up to $7,500 per car.
6.7 million: The amount of U.S. job openings at the end of April, compared to 6.3 million unemployed Americans. According to the DOL, it's the first time the number of open positions has topped the number of job seekers since it started keeping track in 2000.
9,500%: The increase in stock price of Sunny Optical, a Chinese lens manufacturer, over the last decade. And because the company distributed shares to all types of employees in its early days, it's turned janitors, cooks, and cleaners into millionaires.
$330,000: The profit made by a Hong Kong couple by selling...wait for it...a single parking space they acquired in September 2017.
RESTAURANTS
You're Changing Your Name to What?
IHOP is changing its name to IHOb. And it's about as serious as a Big Island Breakfast Stack.

WHAT ELSE IS BREWING
Uber is bringing its Jump e-bikes to Germany to do battle in the hyper-competitive European bike sharing market.
The CEO of Qatar Airways apologized for a sexist comment he made about women not being able to lead the company successfully.
Cadillac will put its semi-autonomous Super Cruise system in all of its cars in 2020.
Facebook (-0.83%) will be introducing original news programming on its Watch platform.
BREAKROOM
BREW MD
Get in shape with high intensity interval training (HIIT), one of the most efficient and convenient ways of exercising. No equipment, all bodyweight, and a short time frame that fits your busy schedule. Get started with this 15-minute workout.
WE'RE HIRING. COME JOIN OUR TEAM!
Media Planner: 1+ yr of media sales experience (internship counts), high EQ, and absolute content junkie...if this is you, let's talk. Apply here.
Writer: Love wordplay, creativity, and all things business? We've got a role that's right for you. Apply here.
BRAIN TEASER
Put the appropriate + or - signs between the numbers, in the correct places, to make this equation true:
0123456789=1
(Answer located at bottom of newsletter)
Want Morning Brew Daily Served Fresh to Your Inbox?
Drop Your Email Below...

Breakroom Answers
Brain Teaser
0+1+2+3+4-5+6+7-8-9=1