MY NEW BIKE - SEX ON WHEELS - GOLDIE CYCLES!
whatup you buncha fucking homos, how's the bag of bones life treatin' y'all? Check the new whip: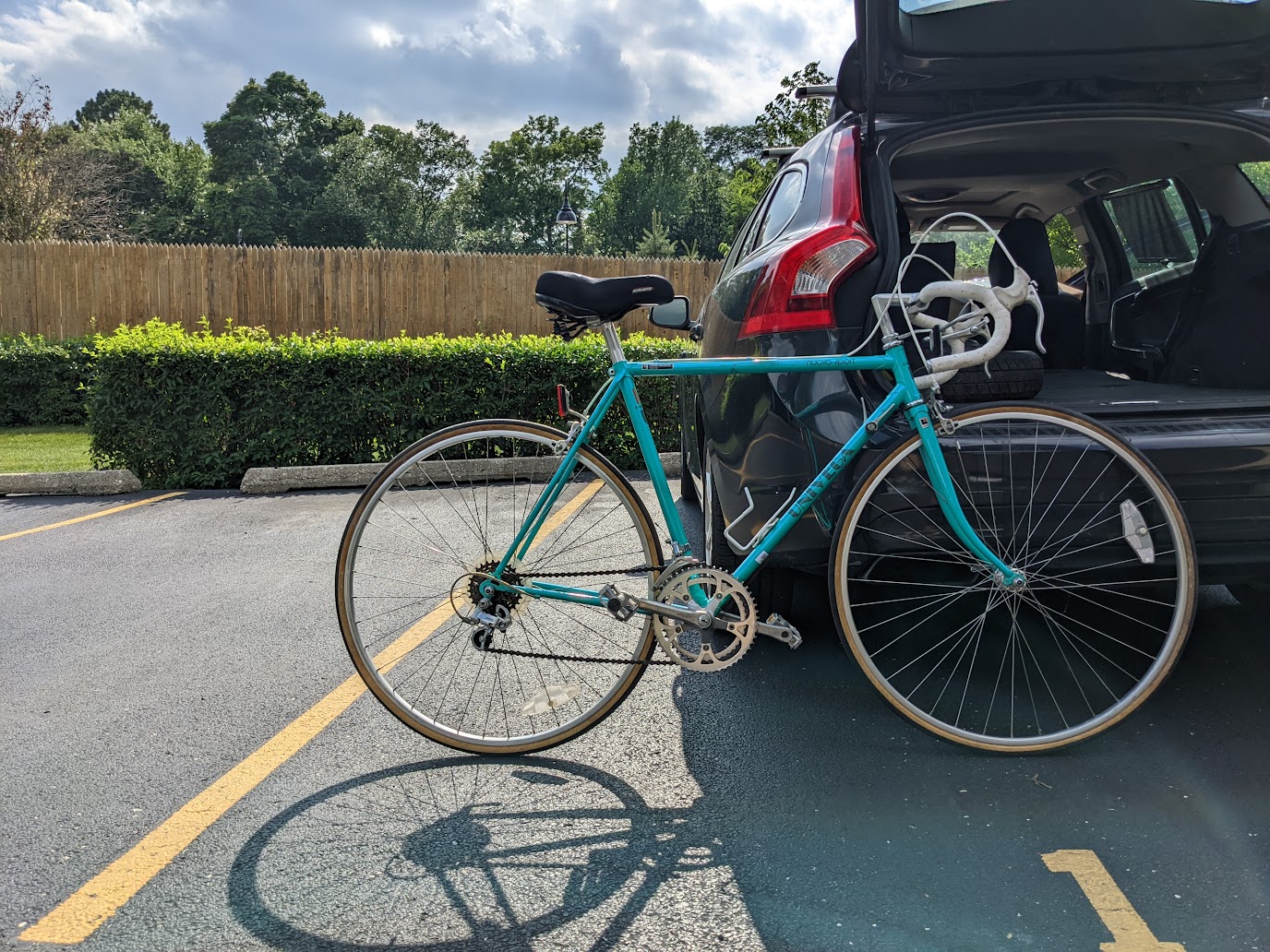 Been wanting to find some shit to de-stress that isn't just weed oil and YouTube. Decided I'll start using my new health club membership to bike around their lake there in these gayass suburbs we just moved to. Got a sexy road bike. From the '80s. Nuevo Sport. Teal. White leather-wrapped handlebars. Shifters on the frame. Sex on Wheels. I biked to work through Chicago for like 4 years in my early 20s, so I fancy myself real proficient on a bike. I strapped a bluetooth speaker to the frame and went out riding. Shirtless with dope tunes bumpin ridin' round the lake watching the honies mire, watching the birds do bird shit. All that. Bro we moved to like the whitest place on earth probably short of Greenwitch, CT. I'm literally the only dude in this town with muscles and tattoos who bumps dope tunes and doesn't do corporate. All these people are accountants dawg. So the mires are really amusing. You stack up on attention then go home and plow the wife. It's a good deal. Fucking cardio you fucking feel great. Anyway, this fucking road bike I bought has tires probably still from the '80s. I leaned hard into a turn when I got warmed up and fucking stayed that way bro. Tore my goddamn right thumb off or some shit. Not really, but I can't use my right hand. This is day 2. Couldn't even type yesterday. Still took my kid to the children's museum for 3 hours and did fannie pack shit one-handed. Felt pretty accomplished for doing potty training and juiceboxes and 3 hours of play while guarding my half-fucked thumb. I haven't lifted in 2 days now. Wondering if I can do some pulls with straps. Either way gonna back squat tomorrow. Hope this var is helping. I kinda wanna find some geezers and join their road bike crew. Fucking bike to the coffee shop at 7am on a saturday then come home and piss on the wife what a life.