Funds management is the responsibility of managing a pool of money on behalf of others to maximize the amount it grows.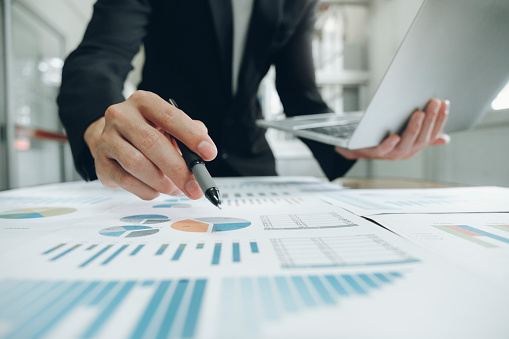 These managers are experts in the financial market who analyze what assets to buy and sell, intending to increase the value of the funds under their control.
Objectives
Fund management's primary goal is to manage investments on behalf of investors. In addition, the following are some of the other goals:
Focus on investment opportunities that provide the correct mix of risk and reward to ensure investors' highest level of safety and stability. The risk-return concept depends on each investor's appetite for risk. Here are two types of investors : 
Risk-averse → referred to as a risk-free person. 
Risk tolerance → take risks seeking high returns. 
Ensure that your investments will grow in value over time. Therefore, a professional shall evaluate each fund or portfolio to assess the returns and cash flows over time using different techniques known as "financial modeling." 
In addition to long-term capital growth, produce consistent cash flow from your investments through interest and dividend income.
How does it work?
The fund manager's essential tasks include selecting acceptable investment strategies for investors and portfolio management. 
Depending on the number of assets under administration, fund management may consist of one manager, two co-managers, or a team of three or more co-managers. 
They must keep a close eye on the market, current economic trends, and accessible investment opportunities to make informed investment decisions.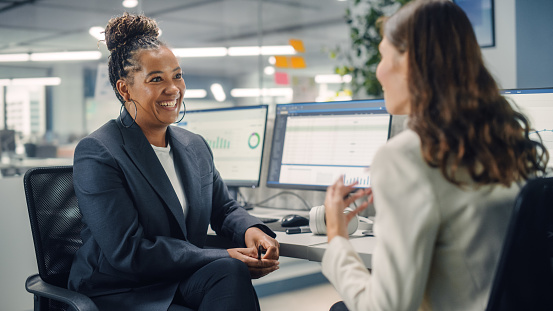 Types of Fund Management
Some of the types are:
 1. Mutual Fund: Money market funds, bond or fixed income funds, stock or equity funds, and hybrid funds are some of the most common mutual funds. 
Index funds, which are passively managed funds that mirror the performance of an index, such as a stock market index or a bond market index that incur higher fees, are two other types of funds. 
Open-end funds, closed-end funds, and unit investment trusts are the most common mutual fund structures.
 2. Pension Fund: Any plan, fund, or scheme that provides retirement income is referred to as a pension fund, also known as a superannuation fund in some countries. 
Pension funds, which often have huge sums of money to invest, are significant shareholders in both public and private firms. They are particularly essential in the stock market, which large institutional investors dominate. 
 3. Trust Fund: It's an estate planning instrument that keeps investment assets in a trust overseen by a neutral third party.
Grantor: The individual who transfers assets to a trust fund is the trustee. If you're trying to start a trust, that would be you.
Beneficiary: A beneficiary is someone who has been awarded the legal right to assets in a trust fund. It could be a family member or a favorite charity.
Trustee: The trustee is in charge of ensuring that the assets in the trust fund are appropriately allocated.
 4. Hedge Fund: A hedge fund is a pooled investment fund that trades in relatively liquid assets and can use more complex trading, portfolio construction, and risk management approaches, such as short selling, leverage, and derivatives, to increase performance. 
Hedge fund marketing is generally restricted to institutional investors, high-net-worth people, and others who are regarded as sufficiently competent by financial regulations.
How are they paid?
As a fund manager, you will often be paid a salary and a bonus based on your fund's performance. 
As a hedge fund manager, your firm may receive up to 20% of the investment's profits. Depending on your seniority and employer, you may receive a percentage of that on top of your annual compensation.
Fund Management Companies List
Fund Management Companies List

| Rank | Firm/Company | Country | AUM (Billion USD) |
| --- | --- | --- | --- |
| 1 | BlackRock |  United States | 9,570 |
| 2 | Vanguard Group | United States  | 8,100 |
| 3 | UBS | Switzerland  | 4,380 |
| 4 | Fidelity Investments | United States  | 4,283 |
| 5 | State Street Global Advisors | United States  | 4,020 |
| 6 | Morgan Stanley | United States  | 3,230 |
| 7 | JPMorgan Chase | United States  | 2,960 |
| 8 | Allianz | Germany  | 2,760 |
| 9 | Capital Group | United States  | 2,700 |
| 10 | Goldman Sachs | United States  | 2,394 |
Most famous Fund Managers 
First Tier
 1. Warren Buffett
He is the fourth-richest person. Warren Buffett, the "Wizard of Omaha," is known to be the best investor of the twentieth century.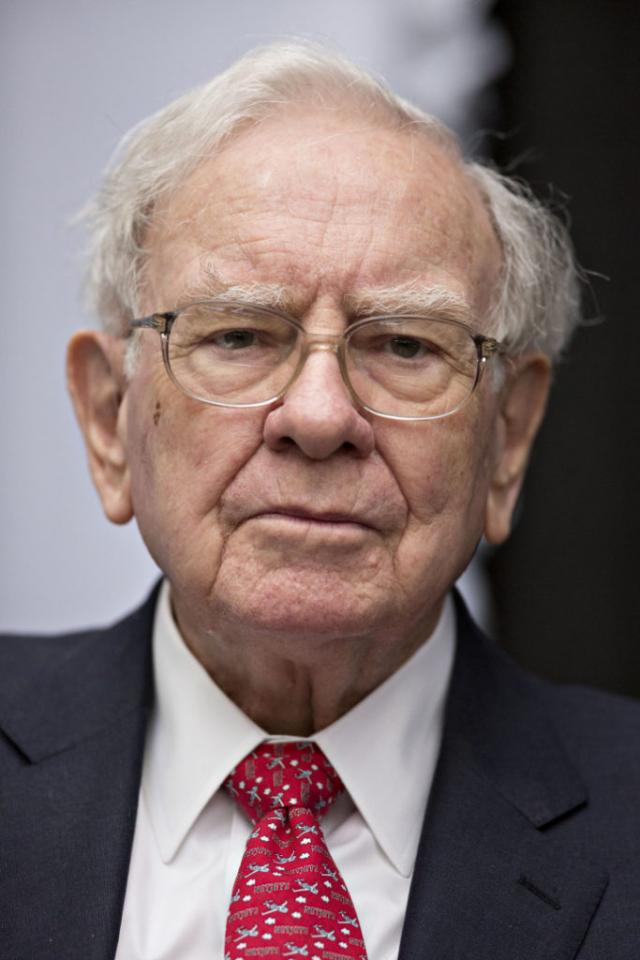 His holding company, Berkshire Hathaway, is the fourth most valuable public firm in the United States, with a net worth of nearly $111.8 billion. 
Buffett led his company to its best quarterly profit after the financial crisis ($6.4 billion in the second quarter of 2014).
Buffett is a philanthropist who has vowed to donate 99 percent of his fortune to charitable causes, principally through the Bill & Melinda Gates Foundation. 
In 2010, he and Bill Gates co-founded The Giving Promise, in which billionaires pledge to give away at least half of their wealth.
"Don't buy a stock unless you think it's undervalued"
 2. Ray Dalio 
With a net worth of $22 billion, the founder of Bridgewater Associates is frequently named one of the world's most essential and wealthy persons. 
In addition, his firm is in charge of $165 billion in global investments. 
Ray Dalio began investing when he was 12 and founded his company in a two-bedroom flat. 
He eventually predicted the financial crisis in 2007, and for a year, he surpassed George Soros in the LHC's annual ranking of the most excellent hedge fund managers.
It was ranked as the world's largest hedge fund in 2013.
In 2020, Bloomberg listed him as the 79th wealthiest person on the planet. 
Dalio is the author of Principles: Life & Work, a book about business management and investment philosophy published in 2017.
"If you don't own gold, you know neither history nor economics."
3. David Tepper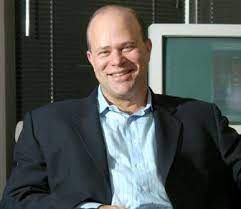 With a net worth of almost $16.7 billion, David Tepper is the founder of Appaloosa Management and one of the wealthiest hedge fund managers. 
In 2011, he made a 61 percent return on distressed bonds, which he specialized in. In 2009, the same method netted him $7 billion, while in 2013, h&m made $3.5 billion. 
As a result, Appaloosa Management now manages $14 billion in assets. 
The MBA graduate of Carnegie Mellon University is also a philanthropist, having given to causes relating to education and politics.
"I left Goldman Sachs."
4. Carl Icahn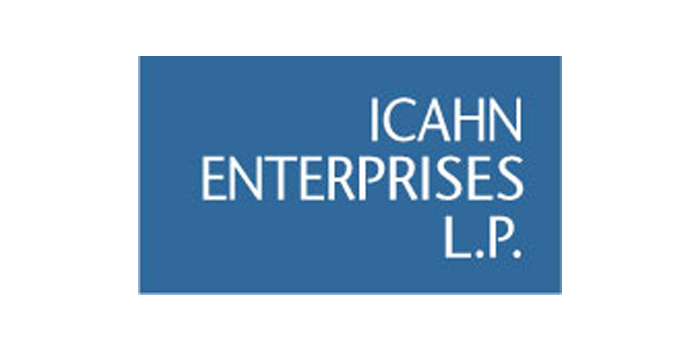 Carl Icahn is recognized for his activist investing style and has a net worth of $16.2 billion. His company, Icahn Enterprises L.P., manages $24 billion in assets. 
Icahn started his career as a stockbroker on Wall Street and rose through the ranks to become a controlling stakeholder in several businesses. At 79, he is still involved in investing, philanthropy, and activism. 
Icahn acquires large amounts of stock in firms he believes would benefit from policy changes, then exerts pressure on management to make changes that will benefit shareholders. 
He is credited with popularizing activist investment among hedge funds as one of the first activist shareholders. 
Icahn developed a reputation as a "corporate raider" after profiting from the hostile takeover and asset stripping of Trans World Airlines in the 1980s.
"I enjoy the hunt much more than the 'good life' after the victory."
5. George Soros

The Hungarian-born billionaire is the creator of Quantum Fund and chairman of Soros Fund Management. Essentially, the fund he controls is valued at over $30 billion and generated $2.3 billion in returns in 2014. 
During the 1992 Black Wednesday market crash, the famed investor made a $1 billion profit by betting against the Bank of England. 
With a net worth of $8.6 billion, he is among the world's thirty wealthiest persons. He is also noted for supporting public causes such as education and human rights.
Due to changes in U.S. Securities and Exchange Commission disclosure rules, Soros announced in July 2011 that he had returned funds from outside investors (worth $1 billion) and instead invested funds from his $24.5 billion family fortune, citing concerns that doing so would jeopardize his duty of confidentiality to his investors.
At the time, the fund averaged over 20% compound annual returns.
"I'm only rich because I know when I'm wrong." 
Second Tier Fund Managers
6. Paul Tudor Jones 
Since starting Tudor Investment Corporation in 1980, Paul Tudor Jones has amassed a net worth of $7.3 billion, with an average yearly return of 19 percent.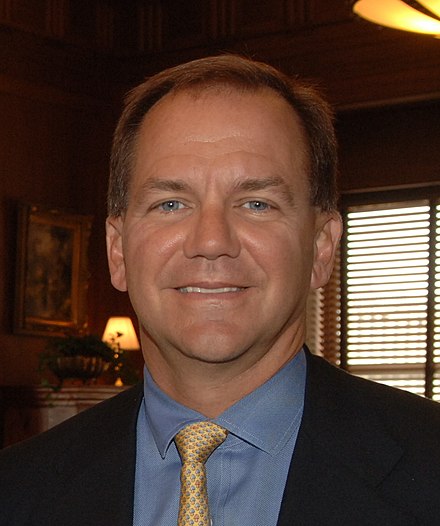 Jones tripled his earnings by correctly predicting Black Monday in 1987. His firm now manages around $10.6 billion in assets. 
Jones recently closed his smaller Tudor Futures Fund ($300 million) to focus on his flagship Tudor B.V.I Global fund.
He launched the Robin Hood Foundation, which focuses on poverty eradication, eight years later. His net worth was projected to be $7.3 billion in April 2022.
"You can not have significance in this life if it is all about you."
7. Andreas Halvorsen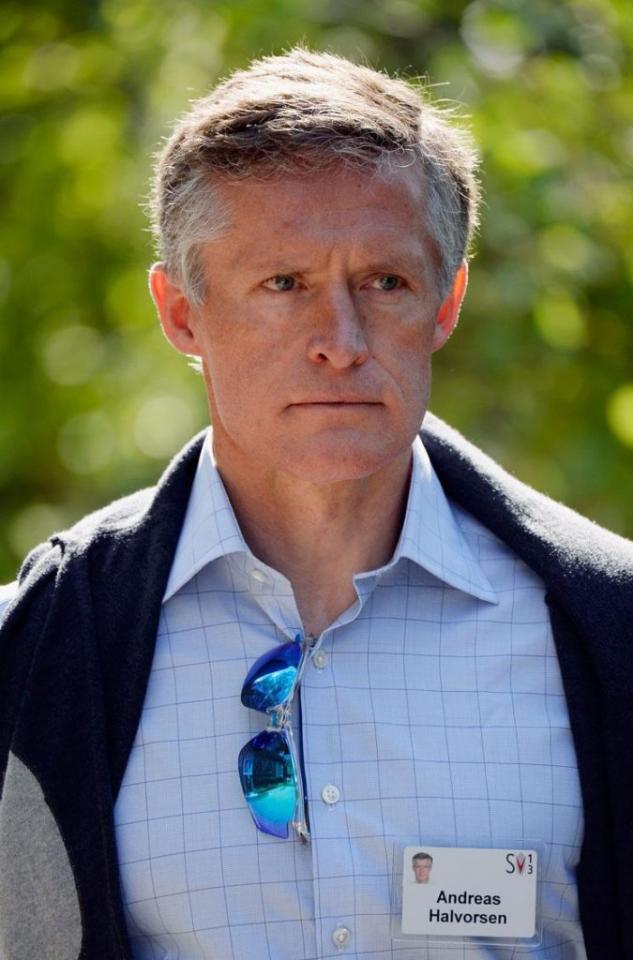 Andreas Halvorsen, a Norwegian native, is the co-founder and CEO of Viking Global Investors, a $30 billion hedge fund. 
Halverson made a 41 percent return in 2008 and a 13.4 percent return the following year. 
The Stanford graduate, with a net worth of $6.6 billion, was a former Tiger Cub who used to trade equities at Julian Robertson's Tiger Management hedge fund.
According to Institutional Investor's Alpha, Halvorsen has continuously rated among the top hedge managers, with Forbes putting him 11th in 2012 and 9th in 2015.
8. Bruce Kovner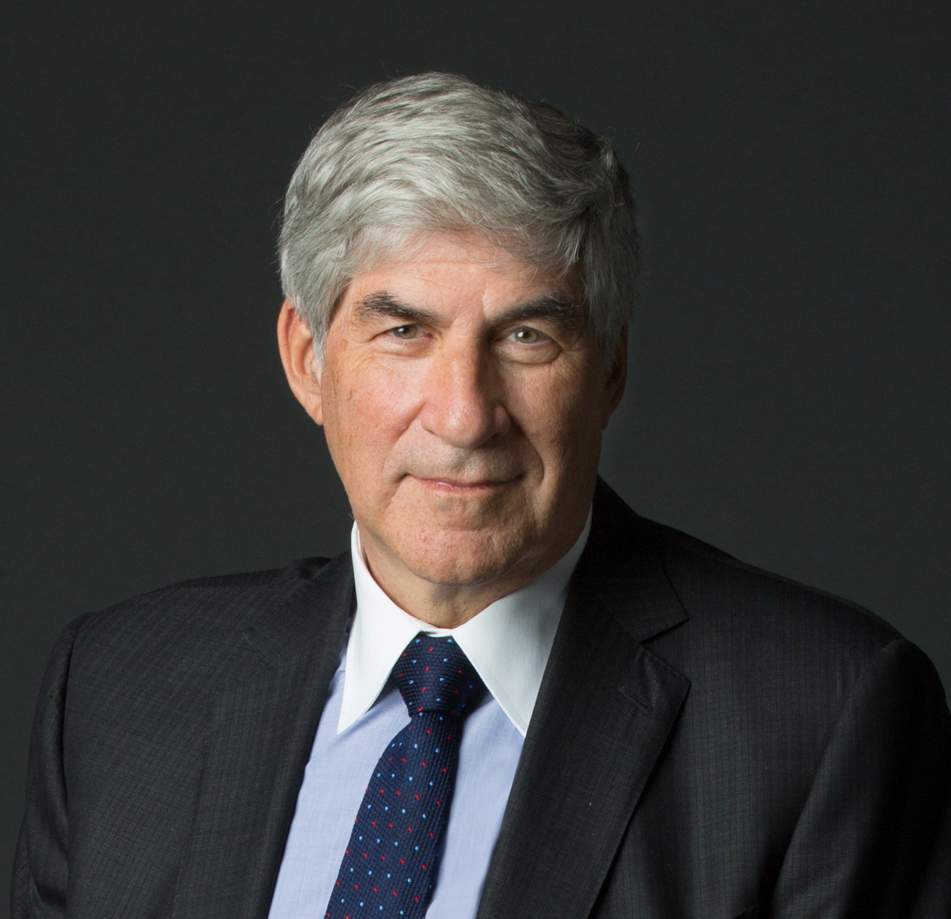 Bruce Stanley Kovner is an American hedge fund manager and philanthropist worth billions of dollars. 
He is the chairman of CAM Capital, a company he founded in January 2012 to manage his investing, trade, and commercial interests. 
Kovner was the founder and chairman of Caxton Associates, a diversified trading firm, from 1983 to 2011. His net worth was projected to be US$6.2 billion in April 2022. 
Kovner is a lifelong supporter of the American Enterprise Institute, as well as the Met Opera, Lincoln Center, and Juilliard.
"They are disciplined enough to take the right size positions."
9. Paul Singer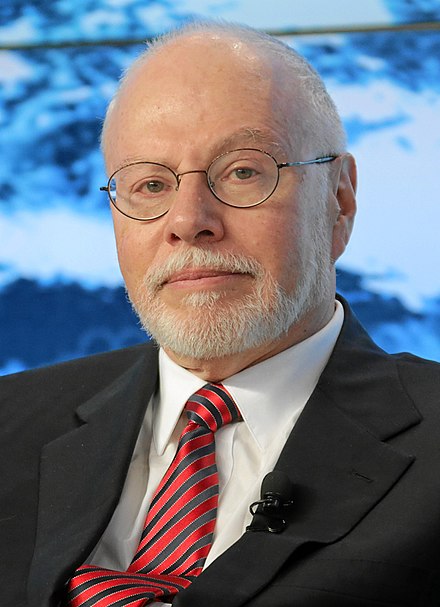 Paul Singer, a former lawyer and the founder of Elliott Management, is noted for his activism as much as his wealth. 
Singer focused on "distressed assets" from the start, according to fortune, buying up bankrupt corporations' debt and earning a reputation for "strong-arming his way to profit. Elliott Management Corporation (EMC), his hedge fund, specializes on distressed debt purchases, which is why he is known as a 'Vulture Capitalist.'
His self-made net worth was rated by Forbes at $4.3 billion, while the funds managed by his company amount to $23 billion.
Elliott had "just two negative years" since 1977, thanks to his caution, rising "4.2 percent in 2011, a year when most hedge funds lost money." 
His firm "is so influential that fear of its tactics helped shape the current 2012 Greek debt restructure," according to the report, which calls him "one of the sharpest and harshest money managers in the world."
"Capital is kind of a banking concept."
10. John Paulson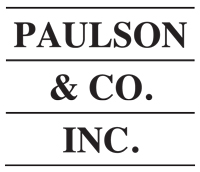 John Paulson is yet another legend in the world of hedge managers. 
Paulson had another record year in 2010 when gold investments netted him about $5 billion, but he lost money on many investments the following year. Paulson's success rests in making multiple investments in each area while not being a great stock picker.
He's been dubbed "one of the most well-known names in finance and a man who amassed one of Wall Street's largest fortunes.
His fame and fortune were established in 2007 when he earned about $4 billion and was converted "from an inconspicuous money manager into a financial legend by successfully betting against the U.S. subprime mortgage lending market via credit default swaps. 
Paulson made $4.9 billion in 2010. As of May 2020, Forbes real-time tracker projected his net worth to be $4 billion.
"The important thing in investing is to be true to your compass."
Third Tier Fund Managers
11. Daniel Och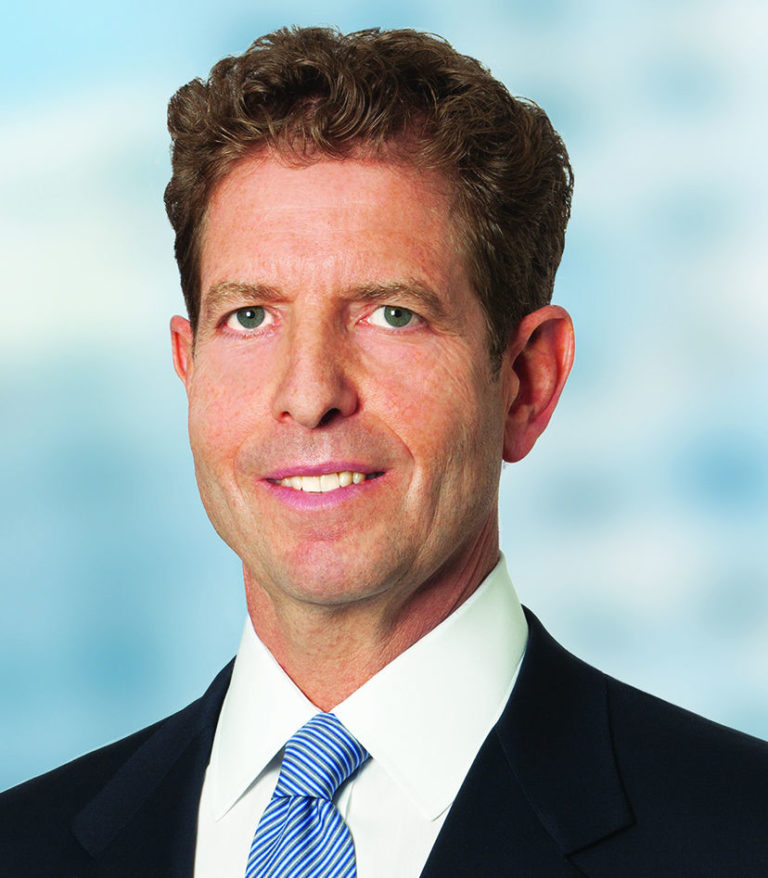 Daniel Och is a millionaire hedge fund manager and philanthropist from the United States.
He founded Och-Ziff Capital Management, a global hedge fund, and alternative asset management organization, and served as its chairman and CEO.
According to Forbes, as of August 2021, he has a net worth of US$4 billion.
Willoughby Capital, Och's family office, is a growth equity investor whose portfolio includes Robinhood, Coinbase, and Instacart. 
His $ 400 million annual earnings place him among the wealthiest financial managers.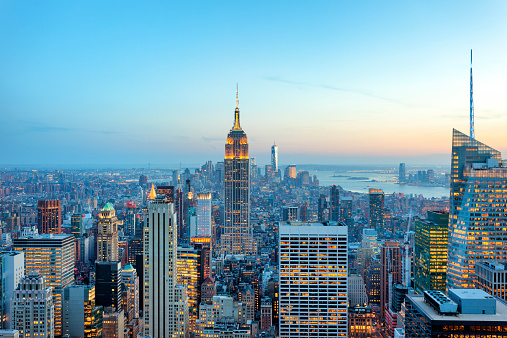 12. Stephen Mandel
After serving as a managing director at Tiger Management, he launched Lone Pine Capital in 1997.
According to Forbes Magazine, Mandel has a net worth of $3.9 billion as of October 4, 2021, when he was ranked the 289th richest person in the United States.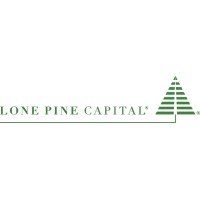 Mandel has earned a reputation as one of the top fundamental analysts and stock pickers in the hedge fund industry.
Mandel has poured hundreds of millions into his Zoom Foundation. The hedge fund also has its Lone Pine Foundation.
Mandel rose to prominence at Tiger Management, where he worked until 1997, thanks to the company's long/short strategy. 
This tried-and-true strategy earned him a 57 percent return and has provided him with continuous two-digit returns since inception.
"This one hit exceptionally deep into almost everyone's heart."
13. Bill Ackman
Bill Ackman, 48 years old, is the youngest financial manager to make LHC's list of the top 20 hedge managers. In the aftermath of the financial crisis, he outperformed Wall Street with activist victories at Canadian Pacific, Fortune Brands, and Allergan.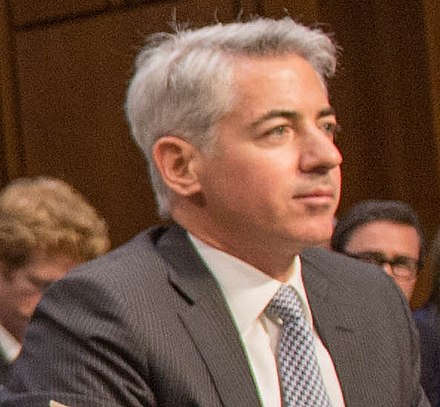 Pershing Square Capital Management's founder has a net worth of $2.9 billion. 
Since its inception in 2004, the company has managed over $18 billion in assets. The fund returned 37.2 percent of its fees in 2014, an excellent result in a year when other top managers underperformed. 
Ackman and his wife have donated approximately $160 million to various causes through the Pershing Square Foundation. Ackman is also known for his activism, which includes speaking out against Herbalife's business model.
"Experience is making mistakes and learning from them". ... 
 14. Edward Lampert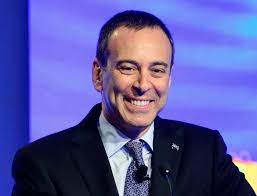 Edward Lampert's private investment firm, ESL Investments, manages $4.5 billion in assets, with Lampert's net wealth estimated to be $1.8 billion. 
ESL Investments, which Lampert formed in 1988, has averaged 29 percent annual returns. 
Lampert was the first hedge fund manager to make over $1 billion in 2004, thanks to his choice to buy Kmart, which resulted in a 69 percent increase in the fund's value. 
The financial crisis in 2007 had a significant impact on the hedge fund. 
Lampert and his family house in Miami Beach, Aspen, and Greenwich, among other places. The billionaire was kidnapped for two days in 2003 and managed to negotiate his release.
"If you're unwilling to try new things and to fail and learn, you don't have a shot".
 15. Seth Klarman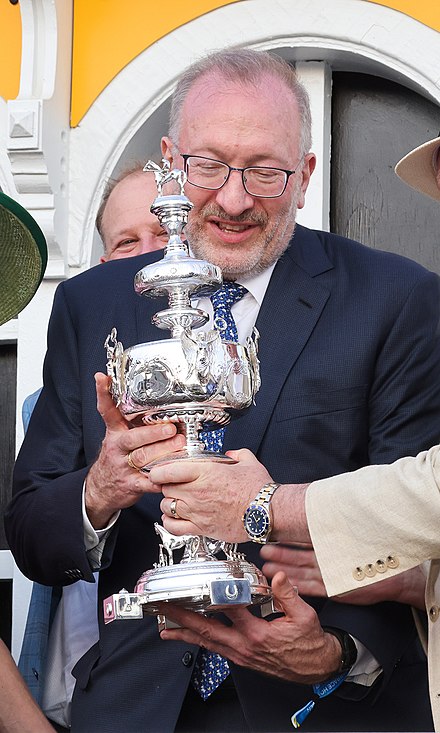 Seth Klarman, the founder of the Baupost Group and one of the highest-earning hedge managers, has a net worth of $1.5 billion. 
Since its establishment, the company has made a net profit of $23.4 billion, and its three private partnerships have generated an annual return of around 19 percent. 
Seth Klarman is also the author of a well-received value investing book. He is well-known for his unorthodox and cautious strategy and for obtaining significant returns through unconventional investments.
According to Forbes, he is the world's 15th highest-paid hedge fund manager. 
Institutional Investor Alpha named him to the Hedge Fund Manager Hall of Fame in 2008.
"The greatest edge an investor can have is a long-term orientation."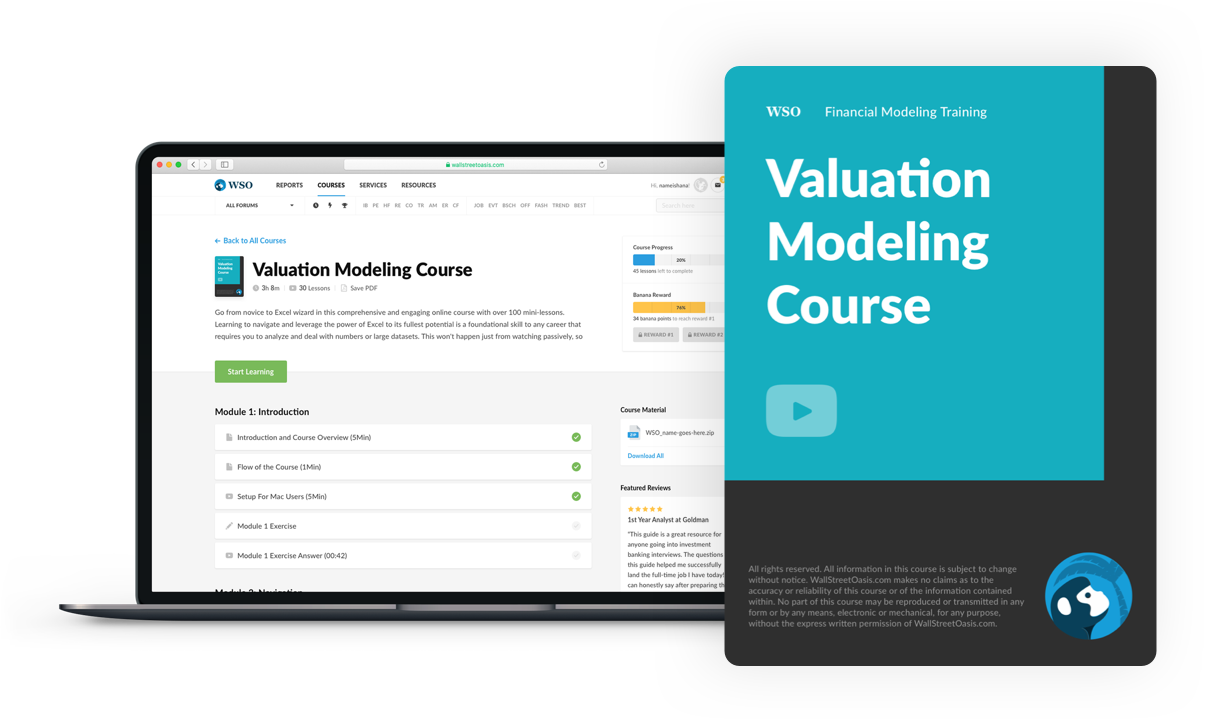 Everything You Need To Master Valuation Modeling
To Help You Thrive in the Most Prestigious Jobs on Wall Street.
Researched and Authored by Charbel Yammine
Free Resources
To continue learning and advancing your career, check out these additional helpful WSO resources: