Boston Private Equity Firms

PE
Points)
on 2/29/08 at 10:08pm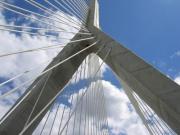 Hey Everyone,
As I work through my years as an analyst, I'm trying to get real detailed information on some of the private equity groups I plan on applying to in a few months. If anyone has any insight or works at one of the following private equity firms, please shoot me a message or drop a note as I'd love a chance to discuss:
Weston Presidio (Boston Office)
Morgenthaler (Boston Office)
Advent International
Great Hill Partners
Charlesbank
Windjammer (I know this is Waltham, MA)
J.W. Childs (Either the group remaining behind or the new one forming)
Calera Capital
Lincolnshire Management
Or any others I may have forgotten about as I'm going from memory and realize I'm missing a couple.
Note, I'm not interested in the large funds like Bain Capital, Summit, Audax (okay, they aren't that big) or TA (Yes, I know Advent is ~3bn).
Thanks Everyone.
CompBanker