Non-Target Success. Hard Work Does Pay Off
IB
Points)
on 7/6/12 at 3:30am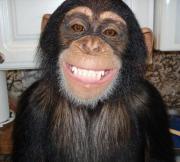 Finally the day I get to post one of these topics, just got an offer for my dream IB job. Here's my story, and some advice to those who want to pull the same move from non-target with no experience to IB FT offer:
Graduated from a non-target this past May with no ibanking internships done in the past. Still had ~3.8 GPA in Finance and Accounting but didn't think I would get an IB FT offer as I came out of the recruting cycle with nothing.
So this past spring break I spent my week emailing a great amount of mid/small IBanks in the boston area (where i'm from/where i went to school). Only received about 10 responses, the majority of which were to say "great resume, but we aren't hiring at the time". Managed to get a few informational interviews out of this process but nothing stuck. The only thing I came out of school with was an offer to work at a bank unpaid for the summer which may or may not turn to full time (was a weak unknown bank, so even if it did lead to full time it would be way less than the experience/offer i was looking for).
So i took this unpaid gig hoping to still actively recruit thorughout the program. Kicked up my networking efforts and managed to get introduced to a bank looking for an analyst. Made sure it wouldn't be my lack of effort to be the reason I wouldn't get the offer so i made sure i had the WSO guides down and read the Rosenbaum and pearl ibanking book the weekend before my interview. After about a 5 week interview process i got my dream job offer to work IB with this team and couldn't be happier to start my career in IB and get out of this unpaid gig after 4 weeks
My advice to those who want to pull the same move from non-target with no experience to IB FT offer:
-be persistent, don't give up on your dream if you don't get the IB offer right away and don't get discouraged if you keep losing out to lateral hires like I did.
- be very proactive. you need to show that you really want it and will need to do something to show that because there will be competiion who have the experience. I did an investment banking bootcamp, read the guides, read rosenbaum just to show my desire and work ethic so that somebody would give me a shot.
- really network. use every resource you have and don't be afraid to ask your contacts for help like i did. this industry can be very hard to get into if you want to do it all your own and i learned that the hard way.
- just keep busting your ass and be a nice person. people will want to help others who are nice and they know will work hard for them
Good luck to those still pursuing the dream. It can be done.