Which Market Sector to Specialize in???

Points)
on 6/12/12 at 4:31pm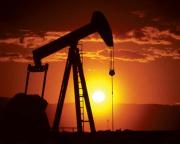 Here's a little background: My future goals include:
-becoming a financial analyst
-get CFA
-get into equity research
I am still young and I do would like to specialize more in a particular field. It doesn't matter what field- i'm looking for a sector that it easy and not complex. A sector or industry that is easy to become an expert at. I want to be proficient at comparing different companies in a certain industry. For example: Biotech/pharmaceuticals sound difficult to understand the industry VS General Electric which I suppose would be much less complex to understand.
Here are my choices:
(thank you google finance)
-Basic Materials
-Basic Goods
-Conglomerates
-Cons. Cylical
-Cons. Non-Cylical
-Energy
-Financial
-Healthcare
-Services
-Technology
-Transportation
-Utilities
Right now i am leaning towards studying financials. I like learning about how banking functions & banking history. But I fear that all those financials, court cases, loans, eurozone, ect, might make the financial sector seem difficult and more complex to understand and predict. I am not an accountant and I do not fully understand a companies financial statement entirely. I enjoy studying banking but right now I really just need a simple sector to understand. What is the easiest sector to understand? What sector do most 1st year analysts cover? Advice is appreciated and I hope it influences what I will start studying.