Bye-Bye Free Trading? | The Daily Peel | 9/1/21
Silver Banana goes to...

Market Snapshot
We faced a pancake market yesterday, as stocks were mostly flat but dripped down slightly like syrup flowing off the sides. The S&P led the decline falling 0.13% as the Dow slid 0.11% and the Nasdaq 0.04%.
If you happen to prefer tendies to pancakes, check out our friends over at Ashcroft Capital and their way-better-than-yours investing strategies.
Macro Monkey Says
"F*ck Your Trades" – This (paraphrased) quote from SEC Commissioner Gary Gensler essentially sums up his latest news-worthy statement. The "your" in this is you; all of you Robinhood and other payment for order flow (PFOF) trading platform users, as the nation's market regulator considers a ban on the revenue scheme meant to "democratize" investing. While his exact words around PFOF were that a ban is "on the table", we all know what he meant. Of course, banning PFOF would require brokers to charge per-trade commissions again or come up with a new revenue channel, meaning traders would make a lot less trades and Robinhood would make a lot less money. As with anything, there is sure to be positives and negatives in this idea, but all we can say now is enjoy free trading while it lasts.
Aluminum – This isn't another story about commodities' connection to overall economic growth or a rotation in asset class appetite, but it is another story about China. Most of the world's aluminum comes from Xi and his boys, and the lack of global supply of late has pushed prices to a 10-year high. While supply has dropped, demand has soared as aluminum is apparently a very ESG friendly commodity. Bottle and can makers, among plenty of other manufacturers, love this metal, but recent fears around China pulling an OPEC+ and purposely elevating prices has crept in. As Brad Bodnick said in Scorsese's 2013 Wall Street classic, "supply and demand, motherf*cker."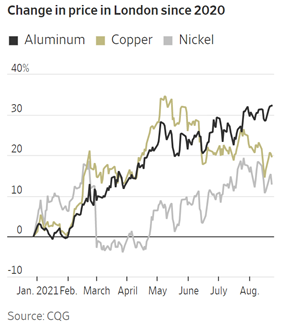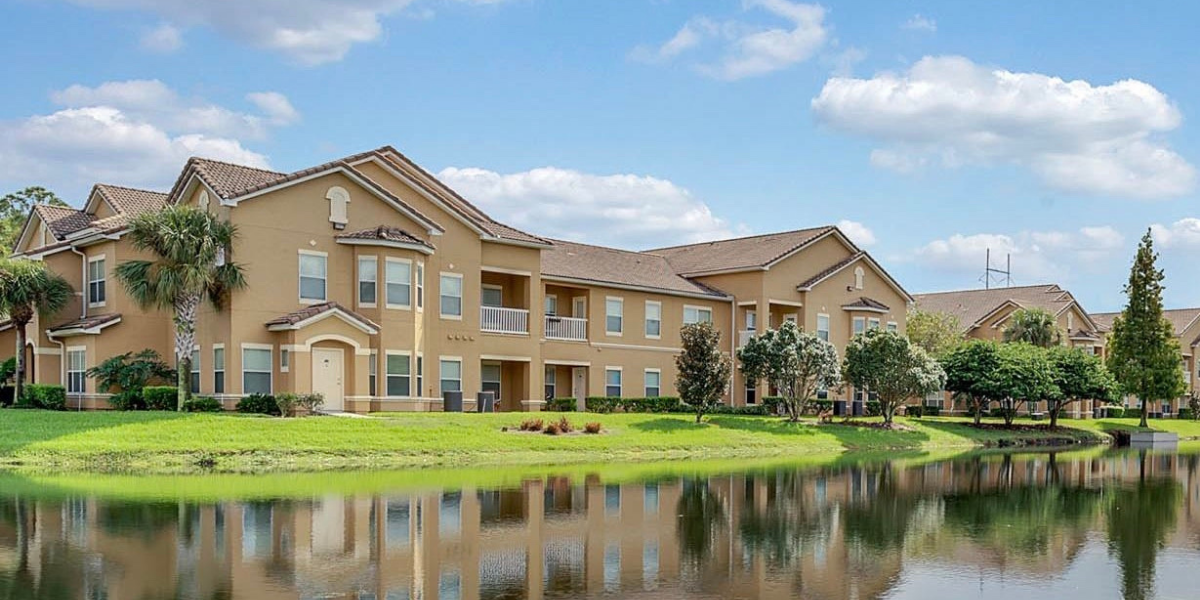 Investing in Real Estate Over Stocks?
Common investment strategies used to grow wealth with passive income include creating a diversified portfolio by investing in real estate.
Read how investing in real estate may put you at an advantage.
What's Ripe
Walgreens Boots Alliance ($WBA) – As a loyal CVS'er, it pains me to say this but Walgreen was one of the markets top performers yesterday. Rising 4.4%, WBA got a boost from increasing virus test demand along with raising wages to $15/hr. We know that the market loves good PR, and with millions of Americans headed back to school or the office, a negative test is the only way to get past the bouncer.
Valuations – Question: Does it smell like March 2020 in here to anyone else? Answer: Traders today finally realized that elevated stock valuations may not be sustainable without pandemic era stimulus, and with JPow getting close to turning off the printer, shares largely traded lower today. Now, the market is weird, and as we learned with market breadth, some markets have had mini-corrections on their own. Recall when most people say "the market", they mean the S&P 500, which is basically just FAMGA at this point. Be smart, apes, it may be smart to batten down the hatches.
What's Rotten
Wells Fargo ($WFC) – Like Red Sox and Yankees fans, regulators and Wells Fargo just never get along. This week's scandal for the bank isn't really a scandal (yet), but it builds off of all of the firm's other scandals. The bank was ordered to pay restitution payments to the victims of their too-many-to-count earlier scandals, and they apparently have not been nearly fast enough in doing so. As a result, further regulatory action has been threatened, sending shares down 5.6% yesterday.
Zoom Video ($ZM) – In case you hadn't heard, Zoom stock is for sure no longer zooming. After the perfect storm that was 2020 for videoconferencing, demand has slowed dramatically. As revealed in recent earnings, revenue beat by only 3%, and they should've known that the Street expects the firm to beat expectations by a mile. I don't even think I need to explain why this is happening, but with the pandemic over, meetings can happen in person again. Shares were down 16.7% yesterday.
Thought Banana:
Holmescoming – Charles Ponzi, Ivan Boesky, and Bernie Madoff...add Elizabeth Holmes to the list? We'll find out soon, as the Theranos founder's long awaited trial gets underway this week. Here's a quick reminder of how we got here: Theranos claimed to have a new technology to vastly reduce the amount of blood needed for testing which turned out to be false. This spiraled into criminal charges as losses hit the billions and the public began to question the "fake it 'til you make it" culture of Silicon Valley. In the coming months many of the questions we've had will be answered, so you better stay tuned.
"Time is more important than price. When time is up, price will reverse. Time is the most important factor in determining market movements and by studying past price records you will be able to prove to yourself history does repeat and by knowing the past you can tell the future." – W.D. Gann
Happy Investing,
Patrick & The Daily Peel Team
Was this email forwarded to you? Sign up for the WSO Daily Peel here.