Fifth Time's the Charm | The Daily Peel | 12/9/22

Dec 9, 2022 | Peel #355
Congrats on making it to the end of the week
If you had the gall to tough it out for 5 straight days of declines without selling this week, your portfolio was rewarded today as stocks finally dug themselves out of the doldrums for their first positive performance.
The S&P added 0.75% while the NASDAQ led gains, up 1.13% on the day. The S&P was on the cusp of falling below its 100-day moving average, which it successfully avoided.
Now, we wait for tomorrow's PPI numbers as one of the final pieces of data before the Fed's policy meeting.
Let's get into it.
If You Still Use a Mouse to Navigate Excel, Keep Reading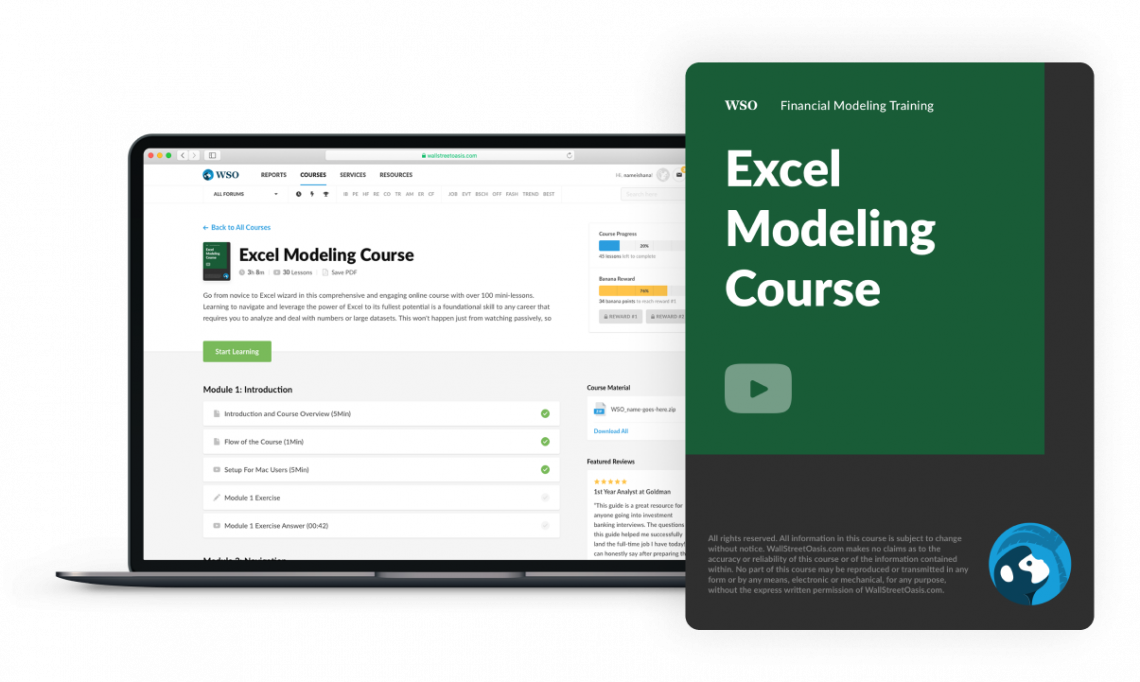 If you still use a mouse to navigate Excel, we have good and bad news for you.
The bad news is you won't be taken seriously on Wall Street. The good news is that WSO's Excel Modeling Course will enable you to toss that mouse aside and fly around spreadsheets through keyboard shortcuts.
But shortcuts aren't all you'll learn. Being able to navigate a spreadsheet efficiently and build dynamic models are essential skills on the Street, and are covered extensively in the course. Tools like pivot tables can be insanely powerful if you know how to work with them, and your MD will be impressed.
Since we know Peel readers will get a ton out of this, we're also giving out free access to our Powerpoint for Finance Course for the first 50 Peel readers to sign up for the Excel course in the next 24 hours. Yup, we're not kidding-learn the two most important finance programs for the price of one course.
Even if you don't stay in finance long-term, being able to wheel and deal in Excel will pay dividends in pretty much any industry. Do your future self a favor and sign up today.
PPI Data Taking Center Stage
It's time to put the gloves back on and get back in the ring tomorrow to compete with another economic data readout.
This time it's the producer price index (PPI) numbers. PPI is a measure of prices that domestic producers receive for the goods they produce, and it goes hand in hand with CPI, which measures consumer spending.
While PPI is reported monthly, this month carries a different weight as investors are clinging onto scraps of information to predict the Fed's rate path. This is one of the final key indicators before the Fed's December 13-14 policy meeting.
If PPI comes in higher than anticipated, the market will digest that as hawkish, signaling that the Fed will need to continue its aggressive rate hike policy.
If the number comes in softer than expected, we could see a broad equity rally as the market will assume that the Fed will slow the pace of rate hikes.
October's PPI data showed signs of slowing, which preceded a market rally as investors were vying for a "dovish" signal.
While the market may hope that tomorrow's data brings about another rally, bank strategists have been ringing the warning bell on piling into equities on the back of a soft PPI number. JP Morgan, in particular, has been consistent in their viewpoint that equities have much more downside regardless of the macro data.
I'm no Nostradamus, but regardless of which way the PPI number goes tomorrow, I predict volatility in the forecast.
Asian Equities
Stocks in Asia are headed for a 6th straight weekly gain, the longest rally in over two years
Chinese equities, in particular, are rallying on the back of factory-gate prices contracting along with consumer inflation slowing
Stocks like Didi (+23.95%), iQIYI (+15.14%), and Weibo (14.28%) are among many Chinese equities that are soaring this week
Carvana ($CVNA) ↑ 29.50% ↑
Carvana's stock got a boost after announcing that the company is set to work with bondholders to tidy up its debt load
Major creditors, which include the likes of Apollo and PIMCO, are working together in the restructuring of Carvana's bond obligations
Carvana's bonds were trading at dangerously low levels, almost $0.45 per share, signaling that investors believe there is a real chance the company could default
Lululemon ($LULU) ↓ 7.51% ↓
Beating earnings yet still getting pounded is a part of the quintessential 2022 playbook.
Lululemon's stock slid after hours after reporting 3rd quarter results that fell short of the mark, even though they largely beat analyst expectations. Sounds on-brand.
Lincoln National ($LNC) ↓ 10.86% ↓
This is the biggest decline in over a month; not a great vote of confidence after the company's CEO provided a 2023 earnings update
CEO Ellen Cooper cut revenue and earnings forecasts for the foreseeable future
This was followed by a flurry of target price cuts from various banks across the street
Living in the Land of Layoffs
What happens when an entire industry has a 10-year run of prosperity and money to be spent liberally? A lot of overhiring, overpromising, and under-delivering. If you haven't figured it out by now, we are talking about the woes of the tech industry.
For the past few years, the tech industry was having a moment. Investors were willing to pour ungodly amounts of money into tech, which led to sky-high valuations and a superiority complex. In turn, companies massively overhired, which was largely exacerbated by the pandemic.
Essentially, when things are going well, there is a plethora of cash available for long-term "pie in the sky" projects. Fast-forward to 2022, with the economy on the brink of a recession, those same companies are taking steps to reverse the trend, going back to a leaner mode, moving away from ridiculous projects (*cough cough* Meta) and sticking to what they know best.
Big tech was unprepared for the Fed interest rate hikes. Higher interest rates led to a contagion effect whereby tech valuations were dramatically reduced. As a result, those companies have implemented layoffs of proportions not seen since the Global Financial Crisis.
Layoffs have impacted just about every corner of the tech sector, and nobody is safe. Tens of thousands of employees in roles that were widely thought of as secure have been forced to "pursue other opportunities."
In case you were interested in seeing the layoffs ("reorganizations") at each company, look no further. Not that we're keeping track or anything, but…
Tesla fired 200-300 employees working on its Autopilot program
Coinbase cut 18% of its staff, citing overly optimistic growth projections in the face of a looming recession
Twitter slashed half of its staff before famously asking some workers to return
Shopify laid off 10% of its total workforce
The Casino (aka Robinhood) is coming to a slowdown as it announced a cull of 25% of its staff
Of course, these are just a small subset of tech companies that have cut staff, which also includes giants like Microsoft, Meta, and Google.
Yesterday - How is seven different from the rest of the numbers from one to ten?
It has two syllables.
Today - It's 50 bananas off the WSO's Excel Modeling Course for the first 25 correct respondents. LFG!
You are running in a 5K marathon, and you have beaten the person in second place. Where are you?
Shoot us your guesses at [email protected] with the subject line "Banana Brain Teaser" or simply click here to reply!
Compound interest is the eighth wonder of the world. He who understands it, earns it. He who doesn't, pays it." - Albert Einstein
Happy Investing, Patrick & The Daily Peel Team
Was this email forwarded to you? Sign up for the WSO Daily Peel here.