MARKETS
Trade: March 2 appears to be a loose deadline for a U.S.-China trade deal, per President Trump. "If we're close to a deal where we think we can make a real deal, I could see myself letting them slide for a little while," he said.
U.S. job openings: If you're looking for work...you've got some options. Job openings in the U.S. hit a record high in December, with vacancies surging in construction and accommodation and food services.
U.S. Treasury: National debt has reached a new high-$22 trillion (with a "t").
Want Morning Brew Daily Served Fresh to Your Inbox?
Drop Your Email Below...

MEDIA
From 0 to 25 Million in a Week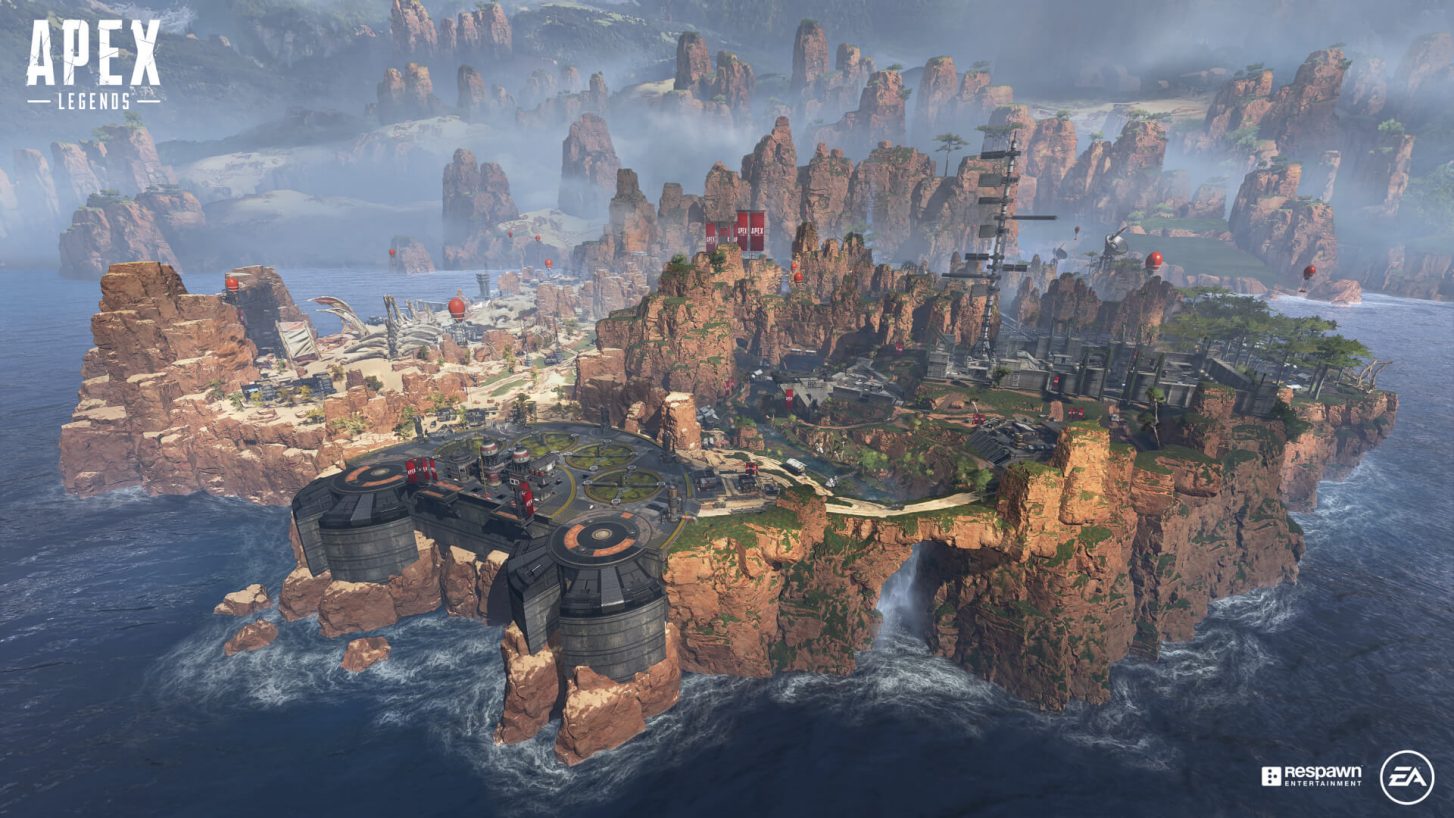 Everyone and their 14-year-old cousin is talking about "Apex Legends," the new free battle royale video game from Electronic Arts (+5.23%). Since launching Feb. 4, the game has signed up 25 million users.
It took us 2.5 years to hit 1 million subscribers. Maybe we're not providing readers enough opportunity to scavenge for loot?
Of course, the obvious comparison here isn't the Brew…
...but fellow free battle royale game "Fortnite." The cultural phenomenon from Epic Games took about four months to reach 45 million registered players (by last November, it hit 200 million).
Plus, it's shown a knack for monetization: Sensor Tower reports the mobile version of "Fortnite" has grossed more than a half a billion dollars on iOS, or $1.53 million per day.
Still, "Apex Legends" has come fast out of the gate
It's a little hard to see, but check out the number of registered players on "Apex Legends" (in red) compared to the initial launch of "Fortnite" (purple).


This is a much-needed break for EA. One week ago, it reported disappointing earnings and its shares suffered their worst single-day percentage drop in over a decade. But with a boost from "Apex Legends," it's full steam ahead to capitalize on the game.
All the virtual world's a stage
This back-and-forth seems trivial compared to the remarkable event we saw on Feb. 2, when the EDM producer Marshmello played a set in "Fortnite." For many, this signaled a new era not only of videogaming, but of reality itself.
Media writer Matthew Ball points us to the Metaverse, a term for "collective virtual shared space."
He wrote that the Marshmello set "showcases the potential of the Metaverse (including payment for performances, music rights, etc.), wherein a user can have potentially unlimited experiences inside a single medium."
For EA, Epic Games, and other companies, the battle to control the Metaverse is on.
MEDIA
Half an Apple Goes Brown Eventually
Apple's plan to create the "Netflix for news" is still buffering at 50%.
It's reportedly faced backlash from publishers over proposed financial terms for a news subscription service-namely, that Apple (+0.86%) wants to keep about half the revenue, per the WSJ.
Let's run through the details. Apple's prospective service would let users read an unlimited amount of content from participating publishers for a monthly fee.
It wants half of that subscription fee for itself...
...while the rest would get split among publishers based on how long users engage with their content.
But Apple could be jostled into dealmaking mode. This news subscription service is a part of its strategy to diversify revenue in the face of weakening iPhone sales (which fell 15% in Q4). Apple's looking to increase its paid subscriptions across devices to 500 million by 2020 from today's 360 million.
As for the publishers, striking a deal means tapping into millions of sophisticated news junkies-and the prospect of expanding their own subscription bases.
TAXES
IRS Irony
Nowadays, it seems three things are certain: death, taxes, and using our phones to be productive during bathroom breaks.
Last year, eight million people used the TurboTax app to file their returns on a mobile device, and 20% of Credit Karma's customers used their phones, per the NYT.
But, while tons of people have turned to filing their taxes on their mini computers, IRS employees...weren't answering their own phones.
Following the partial government shutdown, a "shocking" number of taxpayer calls to the IRS have gone unreturned or been subjected to long bouts of Kenny G hold music, per a government audit.
And during the 35-day shutdown, over five million pieces of mail went unanswered and 87,000 amended tax returns unprocessed at the IRS.
Making matters worse: This is the first year the Trump administration's tax code overhaul will affect everyday people, meaning tons of questions are flooding in. Oh, and the average tax refund? 8% smaller than last year so far this filing season.
TRANSPORTATION
When It Trains It Pours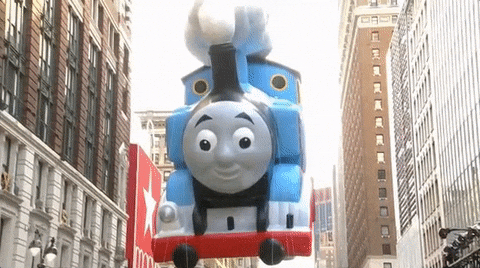 Wipe that smile off your face, Thomas. High-speed rail had a slow day...
California calls it quits
Gov. Gavin Newsom said the state will abandon plans to create a $77 billion high-speed rail line between LA and San Francisco. It'll "cost too much and respectfully take too long."
FYI, the project was already years behind schedule with a disrespectful ETA of 2033.
But all's not lost for you Agatha Christie fans. Newsom said California will instead focus on another route connecting Merced and Bakersfield in the Central Valley. The plan is to boost that region's economic fortune.
Plus, Virgin Trains reconsiders
Florida railroad Virgin Trains USA has decided to postpone what would have been the biggest IPO so far this year.
Why was everyone so interested in its listing? Well, Virgin was a) losing money and b) behind on its own projections ahead of initial reports it planned to raise as much as $538 million in an IPO.
And why wait? The market is still jittery, Virgin was expected to be priced below its IPO range, and "alternative financing sources became available."
THOUGHT LEADERS
When Bill and Melinda Gates Speak...
...people listen. Kinda like your dad on a road trip or Tony Romo in the booth. The power couple behind the Gates Foundation released their annual letter this week-the theme? Surprises.
Some highlights:
1. At-home DNA tests are powerful. You know genetic test results helped find the Golden State Killer, but did you know they can also help determine what causes preterm labor?
The Gates Foundation helped fund a 23andMe study linking one gene to early births. And with 23andMe kits sold to 5+ million people as of last fall, the future for similar studies looks bright.
2. We will build an entire New York City every month...for the next four decades. While that's good news for the hard-hat-wearing workforce, producing all the building materials required is bad news for the climate-manufacturing accounts for 21% of all greenhouse gases emitted.
3. Textbooks are becoming obsolete. When education turns more to iPads than blackboards, you pay less for school. The Gateses said open courseware saves students on average $66-$121 per course.
WHAT ELSE IS BREWING
Sen. Marco Rubio (R-FL) has jumped on the bandwagon for discouraging corporate stock buybacks. His idea? Change the capital gains tax to change buyback culture.
Fidelity and Charles Schwab have both made hundreds more ETFs available for trading at no cost.
Joaquín "El Chapo" Guzmán Loera, the infamous drug lord, has been found guilty of 10 federal criminal counts against him.
The U.S. will produce record levels of oil in 2019 and 2020, said the Energy Information Administration.
BREAKROOM
Real Estate Appraiser
Take a good look at 1612 Norristown Rd. in Maple Glen, PA (a quiet Philadelphia suburb).


Not much to see here, just your standard 5-bed, 2.5-bath home that comes with three fireplaces, granite countertops, and more than a few whips on the lower level.
Go on...let's just there's an "underground adult room" that's strictly for Mommy, Daddy, and Countess Katerina. Yep, there's a reason the agent used the hashtag #50shadesofmapleglen to promote the listing on Instagram.
Okay, now to the question: How much is this house being listed for?
Want Morning Brew Daily Served Fresh to Your Inbox?
Drop Your Email Below...

Breakroom Answers
Real Estate Appraiser
$750,000