Hey
I am building a distribution waterfall model at the moment to practise my modelling in Excel but cannot work out how to model a catch-up after the preferred return. Any idea where I could find help? I tried Google but without luck. Anyone familiar with modelling of catch-ups?
Thanks
Dehe
What Is a Private Equity Waterfall Distribution?
A Private Equity waterfall distribution model explains how capital is returned to LPs, GPs, etc in a private equity investment. It's important to model the waterfall based on the terms in the partnership/LLC agreement. While every deal may be structured differently, here's a general idea of how the waterfall works: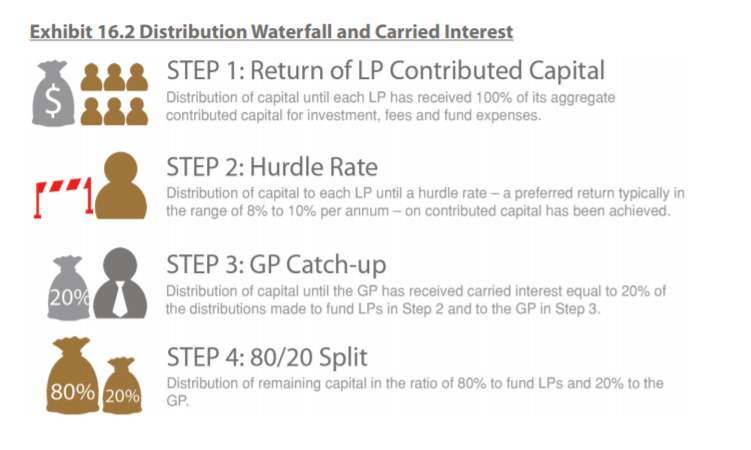 Waterfall Model Example
To help you build your custom models, you can start with the official WSO Private Equity Waterfall Excel template.
Distribution Waterfall Template
Additional Reading