"Too many monkey shits thrown at you"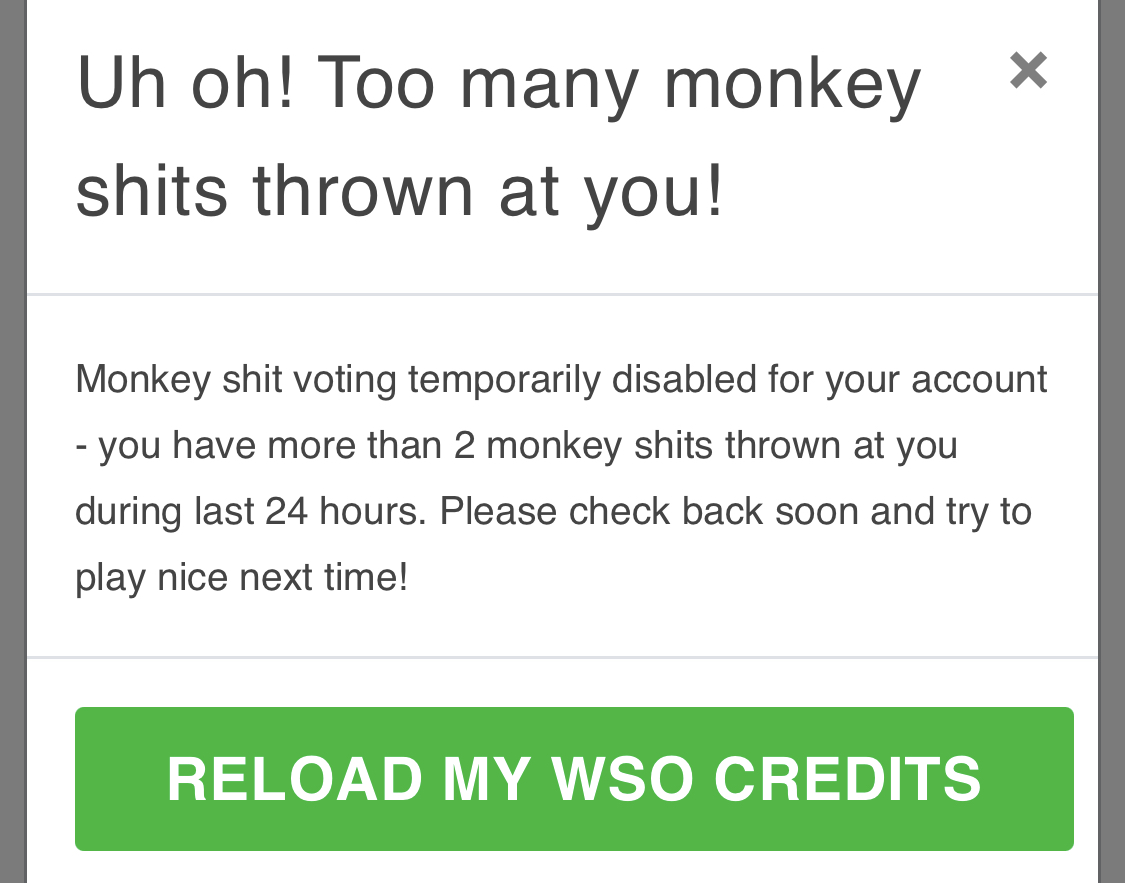 This is counterproductive, or at the very least needs serious tweaking. There are enough trolls and morons on this forum that any semi-visible post or reply - i.e., a good one made by someone who actually knows what they're talking about - is going to get hit with a few MS, in addition to the SBs. Then, said person is unable to vote down idiocy (in that thread or others) spewed by said trolls and/or morons.  
I have a >10x SB/MS ratio, yet am almost never able to MS some of the insanely bad 'advice' I see, simply because, if I'm here, there's a near-certain chance I've responded to something in the last 24 hours (and gotten an MS or two).