Investor Relations Manager
They create procedures for obtaining and sharing information with shareholders
Investor Relations Manager
 An investor relations manager's job is to communicate all strategies and plans to the investors and shareholders. Nowadays, many startups and organizations go public. Since so many investors purchase shares in these publicly listed firms that trade on the stock market, it is essential for businesses to forge long-lasting relationships with these shareholders.
Many publicly traded companies employ investor relations (IR) managers to maintain open contact lines with investors and ensure compliance with certain financial record-keeping and reporting obligations under the Sarbanes-Oxley Act.
As an IR manager, you anticipate working with senior executives and members from across divisions to comprehend the company's situation and effectively communicate this information to external stakeholders. 
Shareholders, investors, and members of the public can learn more about the company's operations and financial health from IR managers. Investors get market information that could be used to help a company develop its long-term objectives and strategy.
They actively promote the company to entice potential investors to make investments and ensure prospective shareholders have access to all the necessary information to make the necessary judgments. 
It aids in the establishment of the company's reputation, which may attract new financiers. The IR executives' capacity to provide correct information may decide the optimum share price while fostering a favorable opinion of the business.
An investor relations manager is important to:
Strengthen bonds with capital providers
Make sure the Sarbanes-Oxley Act is adhered to when releasing information
Enhance trust and clarity
Reinforce credibility
Meetings and inquiries management
Impart managerial knowledge
Key Takeaways
Investor relations managers create procedures for communicating financial information to shareholders and ensuring regulatory compliance.
They serve as the main liaison between a company and its investors, providing market data to attract potential shareholders.
Key duties include gathering data, conducting analysis, preparing reports/presentations, and building shareholder relationships.
Required qualifications often include a finance or communications degree, 2-7 years of experience, and financial/data skills.
Investor relations managers help maintain stock price stability and company reputation by effectively informing and engaging with shareholders.
The major purpose is to satisfy investors in making knowledgeable choices in their activities involving the company's ownership. This is accomplished by giving updated information on the business's operations, financial statements, and third-party equity research analysis.
The information provided could include quantitative financial papers like yearly or quarterly reports and qualitative data like the firm's business model and strategic goals. Information is routinely shared through IR-specific areas of the corporate website/meetings.
When done properly, this results in stability in the price of the firm's stock. as shareholders' expectations about the company's success are appropriately based on the actual decisions made by management. 
The firm becomes desirable as the positive secondary impact of active investor relations.
Communication is a mutual concession, and the IR executive is in charge of passing along management's requests for information from major corporate stakeholders. The IR Boss provides management with advice to maintain the company's connection in times of crisis.
As an IR executive, you should consider that the corporate structure of a firm within which the IR department operates frequently reflects the tasks and objectives that the management team wants the IR team to focus on.
However, the IR department may alternatively directly report to the Chief Financial Officer (CFO) or Finance head. The IR department is typically a subsection of a company's public relations department. Some businesses place it under the Legal or Accounting departments.
As the investor relations manager, you create procedures for obtaining and sharing information with shareholders. 
They are in charge of ensuring that the company policies adhere to local laws and corporate objectives. The management may put evaluation processes in place to keep track of workflows.
To disclose crucial financial information to the shareholders, the management prepares and schedules meetings with them. To attract investors to their firm, they could also host events.
The manager may create a calendar for shareholder events, such as meetings or events, such as parties, to communicate with the shareholders and further the company's commercial objectives.
When corporate expansion may impact shareholder relations, the management communicates the same with various departments. Since they are the primary means of communication, they can offer useful information on what the general public thinks of the proposed actions.
To advance the company's interests and attract more investment, the manager can also discuss with the executive division the best way to tell shareholders of new facts.
The IR manager ensures that each procedure complies with applicable local, state, and federal financial reporting standards as the person developing the processes and managing the department. They keep an eye on all conversations and information collection.
Additionally, they keep up with new and evolving legislation to ensure their company is compliant. The manager may also get in touch with the legal and accounting staff to enforce compliance.
So, we can summarize the job duties of the investor relations manager into two major buckets below.
Gathering and analyzing data
Investor relations requires collecting and evaluating data to provide reports and presentations for investors. One might need to research the market/financial data to generate these materials. Making insightful presentations is possible with the help of these research skills:
Investigating and analyzing a company's financial performance to assist stockholders in making choices on whether to purchase, hold, or sell the company's shares.
Detailed competitive analysis of different financial models/financial tools/metrics, etc.
Create reports on the company's financial situation or market conditions for management to make strategic business decisions.
Keeping track of stock prices to see if there is a chance to acquire or sell stock at a profit.
Preparing presentations for possible investors or the media on the company's financial situation and other issues relating to business operations.
Preparing presentations or other materials that list important financial facts or other details about a company that is presented to investors
NOTE
Sometimes, the Investor Relations Manager is FULLY or PARTIALLY in charge of conducting the financial valuation and developing financial models to generate a conclusion on the firm's share price.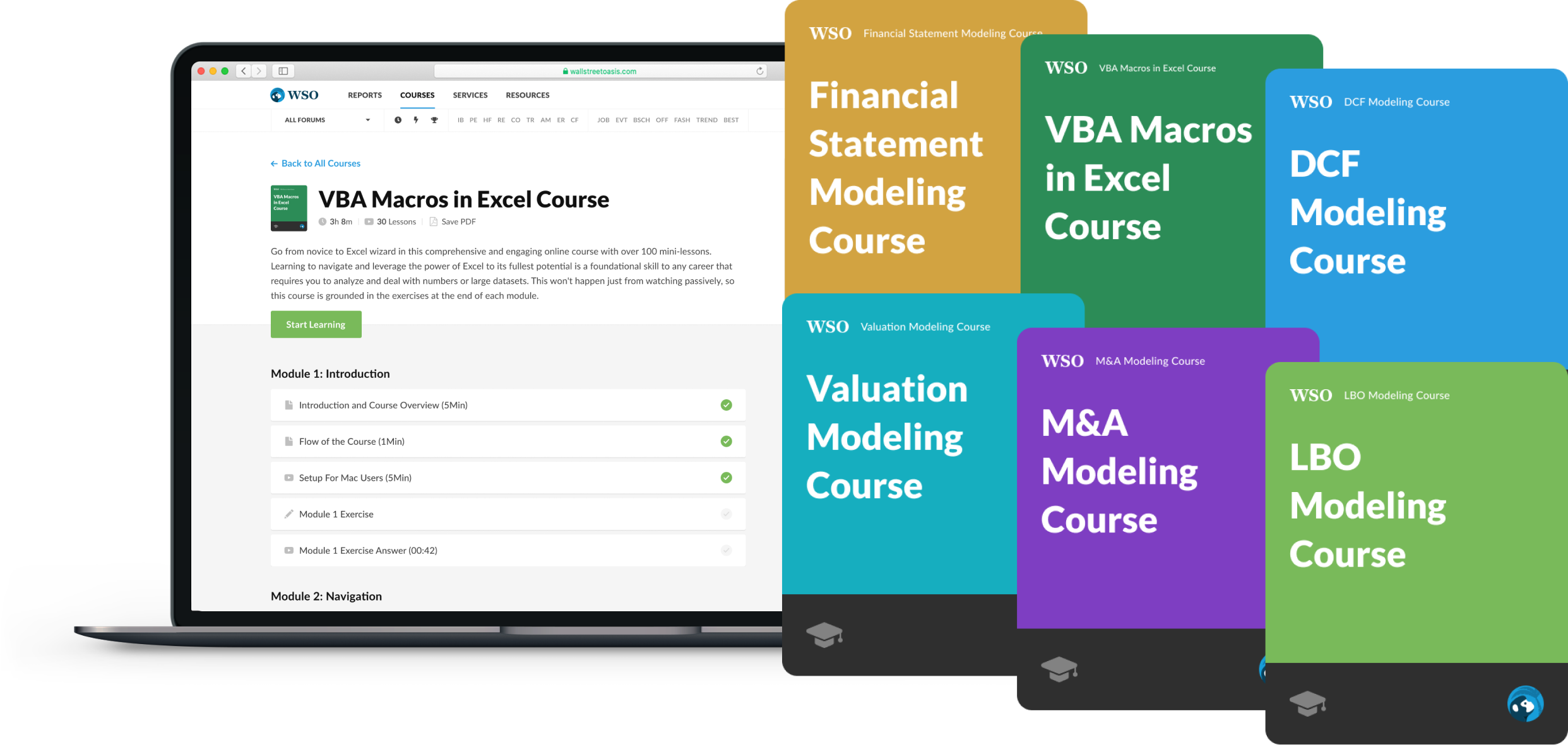 Everything You Need To Master Financial Modeling
To Help You Thrive in the Most Prestigious Jobs on Wall Street.
Managing and building communication channels
IR personnel's main objective is communicating with investors and the stock market. They serve as the organization's main point of contact with the stock market to establish enduring, fruitful partnerships with investors and the market. They communicate with investors in the following ways:
Contact media organizations on behalf of businesses to aid in promoting their goods or services.
Attend meetings with shareholders and potential investors on behalf of the firm, maintaining communication with shareholders via meetings, emails, and letters.
Prepare presentations for possible stockholders or the media on the firm's financial situation and other issues relating to business operations.
Identify ongoing organizational changes, keep track of them through regular interactions with management, and effectively communicate them to stockholders.
Establishing relationships with stock exchange participants is necessary for efficient task completion.
Determine the various shareholder classes and offer them information per their needs.
Provide the top-level management with the appropriate input from the investing community for framing effective company strategies, especially after any earnings release or announcement of financial results.
The primary responsibility of an investor relations manager is to bridge the gap between management and investors by communicating (both verbally and in writing) all topics about investors, particularly those responsibilities relating to strategy, business plans, budgets, etc.
When applying for an IR position, the following preliminary requirements are often assessed by the hiring manager:
1. Bachelor's degree in Finance, Accounting, Public Relations, Communications, Economics, or related fields
You can attend these lectures to prepare for the data analysis and financial reporting parts of your career. No matter what degree you earn, you may profit from attending courses in any of these fields.
Classes in communication and public relations are equally as important for preparing oneself to design effective communication strategies for the media and shareholders, to meet the job's accounting and financial reporting duties.
2. A Master's degree (such as an M.B.A.) is not necessary but is a plus
A master's degree in business administration or public relations may help you enhance your career in IR. This degree can help provide an unfair advantage to win over potential candidates.
You can improve in a particular area and gain new skills, such as research and strategy creation, by earning an advanced degree. Building a solid network throughout your time in school might provide you access to references and career prospects.
3. Two-to-seven years of work experience
IR Manager is not typically listed as an entry-level position. Companies usually require anywhere from two to seven years of experience in investor relations, public relations, financial investment, accounting, legal, and other related fields to be considered further.
It is strongly preferred that these experiences be with a publicly-traded company that operates under the regulatory framework regarding stockholders' information disclosure laws. Experience within the same industry as the hiring company is also a plus.
Due to the wide variety of tasks that demand a combination of many capabilities, investor relations managers often possess a wide range of skills. To carry out their duties, an investor relations manager has to effect on the following frontiers:
1. Communication
Shares financial information with shareholders and fosters a supportive environment using verbal and written communication abilities.
2. Financial analysis
Supervises and verifies the accuracy of financial analysis within the department, which calls on them to have excellent analytical skills and a good grasp of financial principles.
3. Economics
Use economic knowledge to guide modeling, valuation procedures, market elements, rivals, and market trends.
4. Public relation
Communicating with shareholders while still matching the manager's message with their business goals requires the ability to provide information to the public.
5. Data management
This role mandates dealing with a lot of data; therefore, knowing the best data management procedures is crucial to ensure the data is correct and properly kept.
6. Microsoft Excel
It is the initial and most crucial tool for producing reports and dashboard summaries and storing and retrieving data for computations. 
7. Strategic thinking
Possess the ability to understand the bigger picture and how one's actions could affect the company's goals. As an investor relations manager, it may be your responsibility to establish and implement a company's investor relations strategy. 
This includes identifying the business's goals and objectives, developing a plan to achieve them, identifying any roadblocks, and coming up with solutions.
8. Enterprise resource planning software (ERP)
ERP software combines a company's financial and operational data to produce shared financial reports with the shareholders.
9. Customer service
To keep shareholders pleased with their investments, the IR Manager must interact with shareholders and establish good connections.
IR managers act as a conduit for information exchange between a company's management and board of directors and interested parties in the company's operations, including the media, stockbrokers, a group of potential investors, debtors, shareholders, and financial analysts.
Financial knowledge has become a requirement for work. To complete and support advanced investor relations, the field of investor relations is currently searching for a balance where public relations and financial skill sets can be combined.
Investor relations is a strategic management duty that blends finance, marketing, communication, and law compliance to enable the most effective two-way contact between a company and other stakeholders, which ultimately helps a firm achieve its fair valuation.
Investor relations managers usually take on more responsibility inside their firms to advance in their careers, such as managing a bigger staff. Additionally, individuals may progress by changing organizations to a more authoritative job or one with a higher salary.
The Bureau of Labor Statistics reports an increase in employment for all public relations professionals. The organization anticipates that between 2021 (276,800) and 2031 (299,200), the rise will continue to grow at a pace that is faster than the national average for all occupations.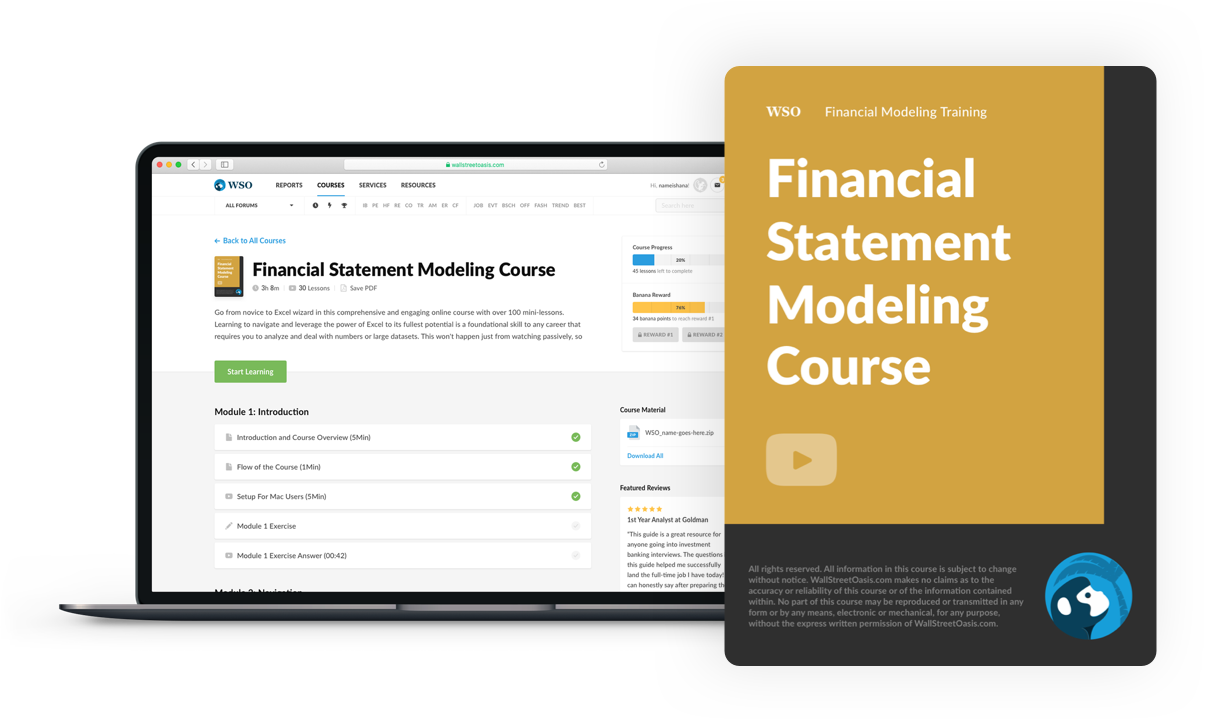 Everything You Need To Master Financial Statement Modeling
To Help You Thrive in the Most Prestigious Jobs on Wall Street.
Researched and authored by Mohammed A. Elnogoly | LinkedIn
Reviewed and Edited by Krupa Jatania I LinkedIn
Free Resources
To continue learning and advancing your career, check out these additional helpful WSO resources: