Stockbroker
Licensed financial market representative.
A stockbroker is a licensed financial market representative who buys and sells securities on behalf of financial institutions, individual investors, and businesses.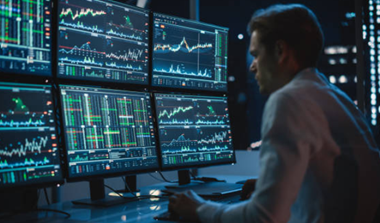 A registered representative or broker is another term for a stockbroker. Stock trading, as well as the buying and sale of equities on national stock exchanges, is often done through a broker.
Both institutional and retail investors use these middlemen to complete trades. A broker's main responsibility is to collect and execute buy and sell orders.
To invest in securities, many market participants rely on brokers' knowledge and skills in market dynamics. These middlemen might operate independently or as part of a brokerage. 
Broker-dealers and brokerage businesses are also referred to as brokers.
Discount brokers attract active day traders and investors because they provide additional research tools and trading possibilities with lower commissions.
A broker must pass the General Securities Representative Exam and have a thorough grasp of the financial industry and laws.
Types of Stockbrokers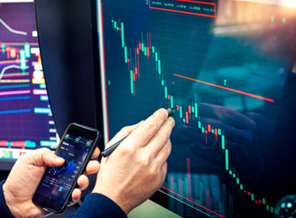 Traders should concentrate on their trading techniques and select a broker who can assist them with their trading requirements. Short-selling stocks, for example, requires finding brokers with a large list of equities to short.
The many categories of stockbrokers are as follows:
Broker with a full range of services
A full-service broker provides clients with a wide range of financial services. Clients are usually assigned to specifically licensed brokers. Research departments of brokerage companies provide analyst recommendations and early access to initial public offerings (IPOs).
Financial planning, business, and personal loans, banking services, and asset management are all services provided by full-service brokers. 
For trading options, clients may either contact their personal broker or use mobile and internet platforms.
Stockbrokers who provide trading features and internet access, on the other hand, demand greater commissions. Furthermore, because full-service brokers' online platforms are often designed for long-term clients, they offer fewer indications and tools for day traders.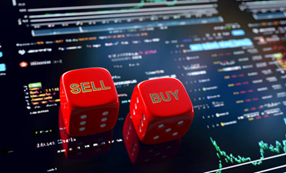 Stockbroker at a Discount
Financial goods, mutual fund access, banking products, and other services are all available through discount stockbrokers. A cheap stock broker provides many of the same goods and services as a full-service stockbroker, but at a lower cost.
As a result, more aggressive swing and day traders may find inexpensive brokers tempting. Furthermore, because the platforms are designed for active day traders and investors, they provide more research tools and trading alternatives than full-service platforms.
An online stockbroker, often known as a direct access stockbroker, provides services to active day traders at the lowest possible commission - generally on a per-stock basis.
Direct access platforms with routing and charting capabilities, as well as access to numerous exchanges, market makers, and electronic communication networks (ECNs), are available through online brokers.
Online brokers also provide the benefits of accessibility and speed, allowing for point-and-click order execution. 
Complex options and stock orders can also be placed on the platforms. Access to heavy-duty platforms is normally accompanied by a monthly cost that includes both software and exchange fees. 
However, the software fees may be reduced or waived based on the client's actual monthly share volume.
Qualifications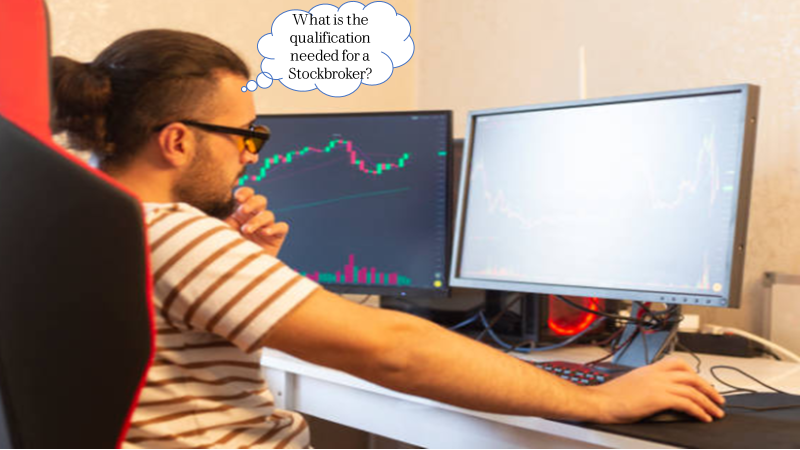 1. Education
Brokers normally need a bachelor's degree in finance or business administration. Working in the industry requires a thorough grasp of financial rules and regulations, accounting procedures, economics and currency concepts, financial planning, and financial forecasting.
Global qualifications are also growing more valuable as indicators of legitimacy and financial savvy.
The Certified Financial Planner (CFP) and Chartered Financial Analyst (CFA) credentials are two examples.
In addition to market knowledge and investment abilities, the most successful brokers have great interpersonal skills and the ability to establish strong sales connections.
2. Experience
They can begin working for a brokerage business in any capacity, even as a college intern, to gather experience. To work as a broker, however, one must have a thorough awareness of accounting standards and financial market rules.
3. Exams
To work in the US, they must pass the Financial Industry Regulatory Authority's General Securities Representative Exam (FINRA). A FINRA member company or a Self-Regulatory Organization (SRO) must fund an applicant.
What is the Role of a Stockbroker?
They are a financial practitioner who places orders on behalf of customers in the market. A broker is sometimes known as an investment advisor or a registered representative (RR).
The majority of brokers work for a brokerage business and deal with a variety of individual and institutional clients. Brokers are frequently compensated on a commission basis, however, this varies by job.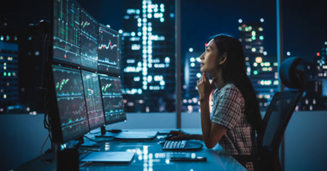 Broker" is a general term used to describe brokerage businesses and broker-dealer corporations. Both full-service and bargain brokers fall under this category, as they both execute transactions (but the latter does not provide personalized investment advice).
Most internet brokers, at least at their most basic levels of service, are discount brokers, meaning trades are handled for free or for a tiny set-price charge.
Access to an exchange, such as the New York Stock Exchange (NYSE) or the NASDAQ, is required to buy or sell equities listed on them.
You must be a member of the exchange or a member of a business to trade on these exchanges. The Financial Industry Regulatory Authority (FINRA) licenses member businesses and many of the individuals who work for them as brokers or broker-dealers.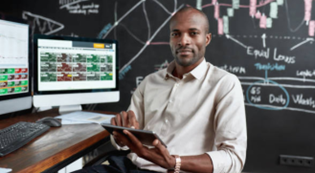 While an individual investor can buy stocks directly from the corporation that issued it, working through a broker is far more convenient.
Until recently, gaining access to the financial markets was prohibitively expensive. It was only cost-effective for high-net-worth individuals or large institutional investors, such as pension fund managers. 
These entities employed full-service brokers and were willing to pay hundreds of dollars for a deal to be executed.
Discount brokers are now able to provide online services with inexpensive, rapid, and automated access to the markets, thanks to the emergence of the internet and associated technological improvements. 
Micro-investors have lately been catered to by applications like Robinhood and SoFi, which even allow fractional share purchases. The majority of accounts in today's markets are handled by their owners and kept by bargain brokers.
These brokers act as a link between markets (such as exchanges) and the general public. Customers place orders with brokers, and brokers endeavor to fulfill them as cheaply as possible. They are compensated with a charge known as a commission. 
Since online brokerage systems allow consumers to submit their orders through the web or mobile app, many brokers have converted to financial counselors or planners.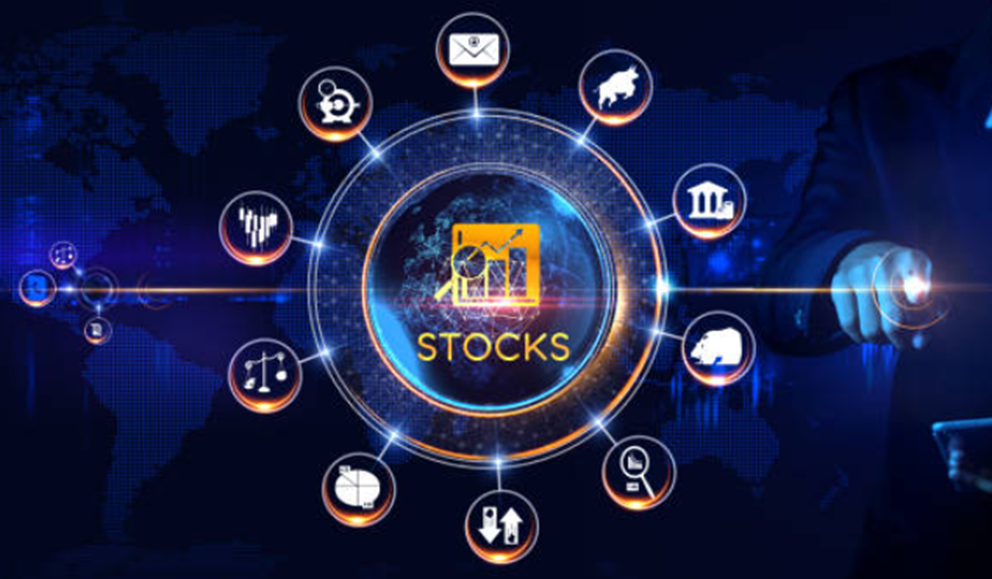 Stockbrokers in the 21st Century
Discount broker businesses use brokers as over-the-phone representatives (known as voice brokers) who answer brief queries or as branch officers who operate in a physical location. They may also consult with clients who have subscribed to the online broker's premium tiers.
Investment banks and specialist brokerage firms employ a lower number of brokers.
Large and customized orders for institutional clients and high-net-worth individuals (HNWI) are handled by these firms.
Another recent advancement in broker services is the emergence of robo-advisors, which provide algorithmic investment management via a web or mobile app interface. Because there is little one-on-one connection, fees are kept low. 
Micro-investors can use applications like Robinhood and SoFi, which allow them to buy fractional shares.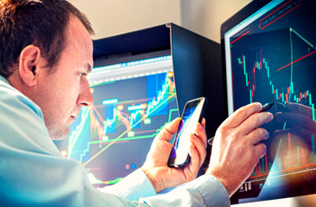 Broker Licensing Requirements
Registered brokers in the United States are required to possess the FINRA Series 7 and Series 63 or 66 license, as well as a sponsor in the form of a registered investment business. In the United States, floor brokers must also be members of the stock exchange in which they operate.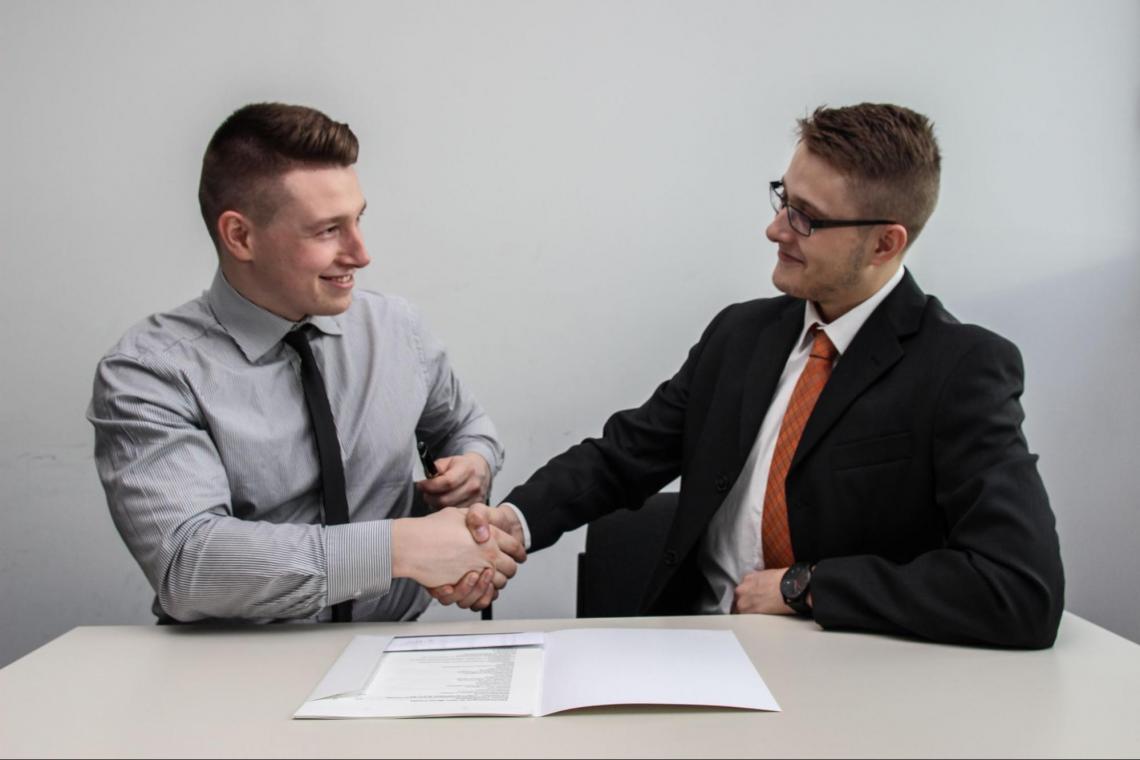 In Canada, aspiring brokers must work for a brokerage business and complete the Canadian Securities Course (CSC), the Conduct and Practices Handbook (CPH), and the 90-day Investment Advisor Training Program (IATP).
Applicants in Hong Kong must be employed by a licensed brokerage business and pass three Hong Kong Securities Institute tests (HKSI). To get a license, those who pass the test must be authorized by the financial regulating agency. 
The Institute of Banking and Finance in Singapore administers four tests to become a trade representative: Modules 1A, 5, 6, and 6A. The Singapore Exchange (SGX) and the Monetary Authority of Singapore (MAS) are responsible for licensing. 
Stockbroking in the United Kingdom is strictly regulated, and brokers must get Financial Conduct Authority certification (FCA). Qualifications vary according to the broker's and employer's unique responsibilities. 
As you can see, each nation's requirements vary drastically.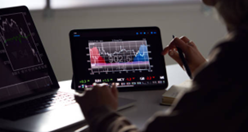 What is the difference between a full-service and a cheap broker?
A cheap broker typically just purchases and sells on behalf of customers, while a full-service broker offers a wider range of financial services such as research, guidance, portfolio management, and so on.
Discount brokers have separated themselves by providing research and other services in addition to pure execution, while internet brokerages have driven commissions close to zero.
Key Takeaways
A stockbroker is a financial expert who buys and sells stocks on behalf of customers.
The majority of buy and sell orders are now placed through inexpensive internet brokers. 
Fees are reduced as a result of this automated approach.
Full-service brokers, who provide advice and portfolio management in addition to completing deals, are still used by wealthy people and organizations.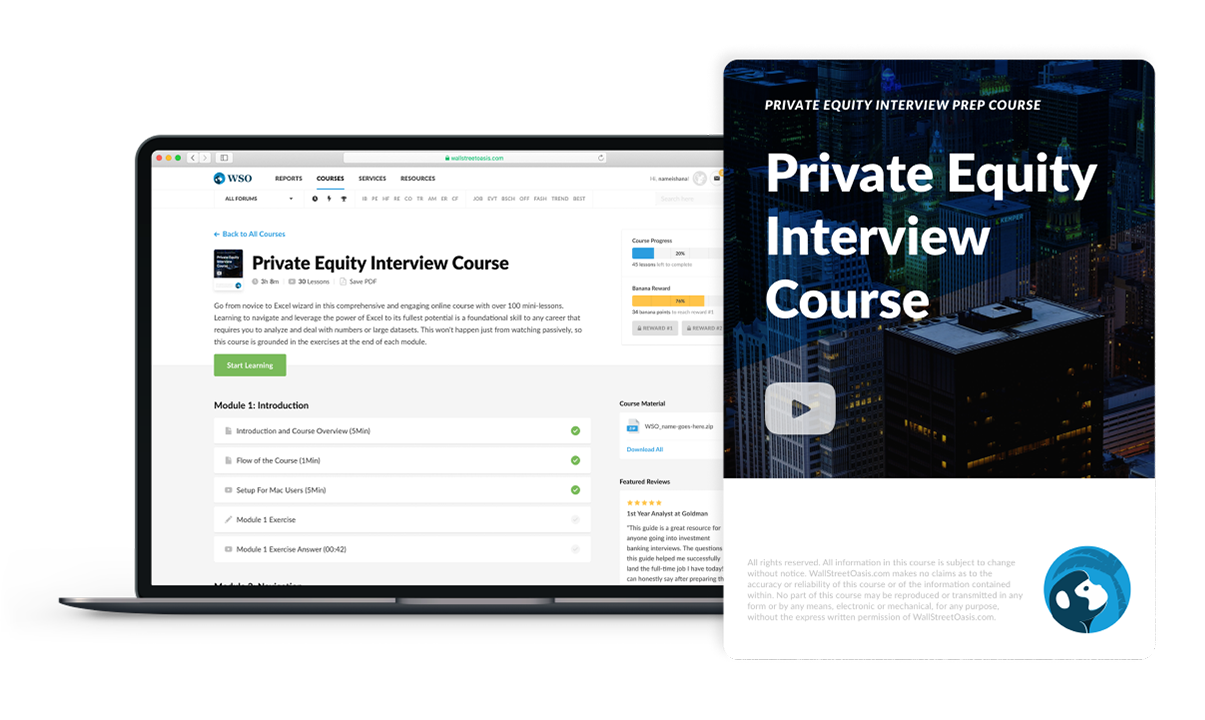 Everything You Need To Break into Private Equity
Sign Up to The Insider's Guide on How to Land the Most Prestigious Buyside Roles on Wall Street.
Researched and authored by Akhilesh Jagtap | LinkedIn
Reviewed and edited by James Fazeli-Sinaki | LinkedIn
Free Resources
To continue learning and advancing your career, check out these additional helpful WSO resources: