Alright Kiddies
VC
Points)
on 12/3/10 at 11:52am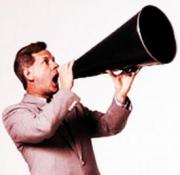 Long time reader, new poster - first and foremost, thank you to the users who take the time to offer constructive feedback/criticism/stories of the past, etc. You fellas know who you are (Eddie, Midas, Monty,Anthony, Comp, Illini, Gekko and obviously Patrick for creating the site - this list is by no means exhaustive, just an example of people truly here to get shit done and contribute).
I am just going to throw this out there - but if I have to read one more fucking post of some pimple face kid asking what bank has better hours, pay, exit ops, grad school placement, mightgetyoulaid, etc. I am going to jump out of my building. If you are asking about hours, look into another career kids. I don't care if you are the star analyst on GS TMT or an analyst at GULP Jefferies - you are going to have days where you don't go home (which you should appreciate, since you are probably working on a fucking deal). Monkeys - your experiences are what YOU make of them. Stop worrying about the kid you know that went the GS TMT->KKR->HBS->BSD. Sure, brand name helps. Stop posting the linkedin pages of freaks of nature (sure it is cool to view, but stop bitching how you are jealous). Yeah, they did 7 internships at BB's before they were 18 - but do you think they ever had fun? Think they got laid? Think they know how to run game? NO.
When it's all said and done, if you get IB experience at GS or the middle market, you can compete with people you view to be superior. I myself am a non-target, ex middle-market banker who worked my fucking tail off to VC. I am by no means "average" - was a division 1 athlete and held many leadership roles, but.... Being REAL and networking got me relevant internships (IB, hedge fund) and allowed me to leverage relationships that matter much more than having HYP on my resume. Stop selling yourself short - interviewers want someone they can be side by side in the trenches with @ 4 am crushing an excel model or binding a pitchbook, not some fucking mute that started 5 companies and got a 1600 on their SAT.
Midas made a nice thread of pointing out what NOT to do on this site. Clearly, some of you fuckers are blind like that guy from JPM (too soon - but at least I'd have a beer with him) or you are that naive that you think because you go to HYP you are better than the non target kid with a heart like Rocky.
Regardless - it's Friday, and for some reason I am in the mood to call it how it is. Feel free to ask away on the non target route - maybe I can give some more tangible experience than the gentleman that shared his route from MS --> KKR the other day (and how refreshing to realize he doesn't have his head rammed up his ass and is willing to help).
Tags: