Breaking in to the Buy-Side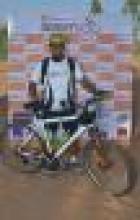 Coming out of a semi-target, how exactly does one break into the buy-side (i.e. from undergrad)? Do funds or AM divisions have junior analyst or rotational programs? If so, what is typical comp?
Of course CFA level 1 would help, but what about staying a year after undergrad for an MSF?
Also, could someone give me an overview of how AM works outside of mutual funds, hedge funds, pension funds - like how does BB AM or other AM firms differ from "funds" and such?
Thanks.
Don't Miss This Awesome Related WSO Content
Upcoming Events
Apr 22 2015 - 8:00am

to

Apr 24 2015 - 5:00pm

Apr 22 2015 -

1:00pm

to

2:00pm

Apr 27 2015 -

8:00pm

to

9:00pm

Apr 28 2015 -

7:00pm

to

8:00pm
Poll
What's your favorite possession?
Car
13%
Phone
12%
Watch
6%
TV / Entertainment system
2%
Clothing & accessories
10%
Furniture
1%
Laptop / tablet
18%
Credit card
5%
Xbox One / PS4 etc
3%
Art
1%
Stereo / audio equipment
2%
Nothing, I'm a broke student
21%
Other (add to comments)
5%
Total votes: 423