How you get into Harvard Business School

CD
Points)
on 4/17/12 at 1:57pm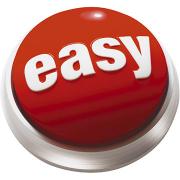 WSO Community,
I recently came across an interesting interview with Dee Leopold, Dean of Admissions at HBS. It's a short article which details the acceptances of two applicants whom Dee Leopold interviewed herself.
She goes on to say she uses

"tricks to put nervous applicants at ease during their final hurdle, the mandatory interview. She'll tell them, for instance, that she's going to check her email, and invite them to jot down three or four questions she can ask them when she's finished."
What I found intriguing was the second of the two stories, excerpt below:
Dee Leopold:

I go down to pick someone up and bring her upstairs for an interview. And this other young woman I was watching from a distance, she stops halfway up the stairs and says, 'Wait, I need to go back downstairs.' She had told the person sitting next to her that she should just go up the stairs at 3:00. She said, 'I have to tell them no, someone will come and get you.'
"Those are the things that really get me," says Leopold. "Wow, when you're so young and self-absorbed and you can already think about somebody else, that's, like, really beautiful." Accept!
Sure, it goes without saying that you're going to need a GMAT of probably a minimum around 700ish, and a GPA near 3.5+...but are admissions interviews really that easy?
Do you feel this article is just a PR stunt to perhaps shift the public perception (whether right or wrong) of HBS / top business schools to mainly consist of cut-throat, highly competitive financiers?
Were there any things you said/did during an interview that you knew got you the acceptance?
So how about it monkeys, chime in with your b-school admissions processes and interviews, and let us know how it really is!
Sometimes lies are more dependable than the truth.