I'm about to get laid off, what can I do?
IB
Points)
on 1/17/08 at 11:18pm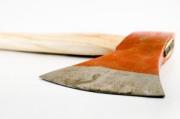 I work in structured finance and we're having a bit of trouble in case you hadn't heard...I'm pretty screwed because I haven't even finished my first year yet. What am I going to do now? The economy and the job market are tanking. I'm not quite an experienced hire nor can I be a campus recruit. My firm is about to kill my career before it even had a chance. I have bills to pay man, promises to keep, and miles to go before I sleep...
Anyways, I guess I'm looking for some practical advice from people that have faced this type of situation before. What recruiters/headhunters are the best? What are reasonable fee structures? Give me a little insight on using these firms to lateral somewhere else.
What am I going to say to interviewers? Hey yeah, I had a great experience there but I guess I wasn't the best in the class but I am pretty good though! Shit, I am so screwed.